2021: The Year of Living Ridiculously | This Year in Business
From GameStop's rally to Wolf Enhanced Pants NFTs, this year was the poorly considered gag gift that kept on giving
This Week in Business is our weekly recap column, a collection of stats and quotes from recent stories presented with a dash of opinion (sometimes more than a dash) and intended to shed light on various trends. Check back every Friday for a new entry.
It's been a bad year for fans of things that make sense, in the world at large and in games specifically.
Granted, every year in this industry is rife with absurdity, but gaming really outdid itself in 2021.
Meme stocks.
Blockchain.
The Metaverse.
Bobby Kotick still having a job.
You know how some people saw The Matrix too many times and are now convinced we're all living in an incredibly complex simulation rather than any kind of real world? I thought about that a lot this year, because so much of what's happened has felt like one of Jon Bois' old Breaking Madden videos where the simulation is pushed to extremes and Weird Stuff begins to happen.
Like, for real, Sony released a game on Xbox in 2021. The most hotly anticipated new systems are dedicated handhelds: SteamDeck, Analogue Pocket, and Playdate. (That's right PSVR 2, I said it.) Square Enix had to pull Final Fantasy 14 from sale because it was too popular.
Nothing makes sense any more!
Anyway, it's our last Week in Business column of the year so here are 52 more quotes and stats to get you wondering just how real all of this is. Please enjoy, and we'll see you in 2022 assuming the simulation doesn't outright crash between now and then.

JANUARY
QUOTE | "It is inevitable that once the vaccines are rolled out to more people and life returns to some sort of normality that gamers will look to pursue more out-of-home activities, but I still expect there to be a positive longtail of impact from pandemic usage." - Ampere analyst Piers Harding-Rolls' assessment of how the industry would fare in 2021, pulled from our January 4 round-up of analyst predictions is not at all ridiculous in hindsight, a clear misdirect from 2021 to lull us into thinking the year would not, in fact, be a full-blown clown show.
QUOTE | "We've made the decision to remove the PogChamp emote following statements from the face of the emote encouraging further violence after what took place in the Capitol today." - Twitch explains why it pulled an emote featuring the surprised face of professional Street Fighter player Ryan 'Gootecks' Gutierrez after he called for civil unrest over the death of a woman killed while supporters of President Trump stormed the US Capitol in an effort to prevent legislators from certifying the results of November's election, in which Americans voted Trump out of office.
QUOTE | "Every change and improvement needed to be tested, and as it turned out, our testing did not show a big part of the issues you experienced while playing the game. As we got closer to the final release, we saw significant improvements each and every day, and we really believed we'd deliver in the final day zero update." - CD Projekt co-founder Marcin Iwiński tries to convince people the studio honestly didn't think Cyberpunk 2077 would be a complete trainwreck on Xbox One and PS4. (Sony pulled the game from sale on the PlayStation Store days after its launch last December and it wasn't in a condition Sony could justify charging people money for until June.)
QUOTE | "Gamestonk!!" - Time Person of the Year Elon Musk, helping drive GameStop share prices higher with a tweet where he linked the WallStreetBets subreddit. GameStop hit an all-time high of $483 in late January. It began the month trading for under $20. Perhaps most absurd is how much of the inflated value the stock has retained; it entered this week trading above $153.
FEBRUARY
QUOTE | "To The Moon follows two roommates laid off from their jobs at GameStop and AMC, who turn Covid into lemonade by using their stimulus checks to dip into the world of day trading. It's The Big Short meets Reddit, in this chronicle of the movement that grabbed Wall Street by the wallet and chucked it all the way to the moon." - A plot synopsis for one of three film and TV productions in the works less than a week after the GameStop stock surge peaked .
QUOTE | "Creating best-in-class games from the ground up takes many years and significant investment, and the cost is going up exponentially. Given our focus on building on the proven technology of Stadia as well as deepening our business partnerships, we've decided that we will not be investing further in bringing exclusive content from our internal development team SG&E, beyond any near-term planned games." - Google Stadia VP and GM Phil Harrison pulls the plug on Stadia Games and Entertainment after just 23 months, which calls into question how serious the company ever was about game development and why it didn't even form the team until it was time to launch the Stadia service.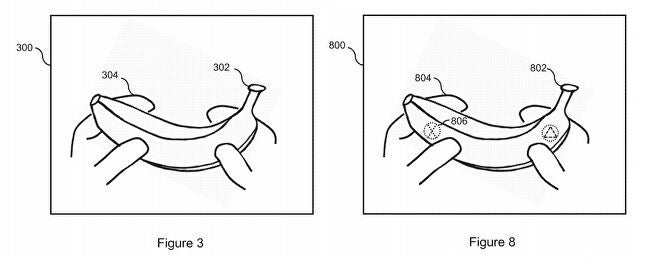 MAY
QUOTE | "Roblox is an app in which users create a profile, hang out with their friends... and they can join in these experiences that I would look at as content. And so if you think of a game or app, games are incredibly dynamic. Games have a beginning and end. There are challenges in place. I look at the experiences that are in Roblox similar to the experiences that are in Minecraft. These are maps, these are worlds. And they have boundaries in terms of what they're capable of. So I think while the email suggests that these are games, that's not how we looked at it. And that's why it's compliant with the rules today." - During testimony in the Epic v. Apple trial, Apple marketing director Trystan Kosmynka explains to Epic's lawyer why Apple doesn't consider Roblox (or Minecraft, apparently) a game.
RIDICULOUS CONVERSATION OF THE YEAR | Epic's lawyer: "Somebody else who was going to create an app store could choose to collect less data about its users than Apple does, correct?"
Apple CEO Tim Cook: "I don't know, I think we generally collect the minimum amount that we can."
Epic's lawyer: "And someone else could choose not to collect, for example, information about what content you search for, and the content that you view, and the content that you download, correct?"
Cook: "If they did, they couldn't make recommendations."
Epic's lawyer: "But someone else could make that choice if they value privacy, sir. Right?"
Cook: "It seems very hypothetical."
Epic's lawyer: "But somebody could do that. You've chosen to get this information so that you could make recommendations. Somebody else could make a different choice. Isn't that right?"
Cook: "I don't know."
QUOTE | "Management -- myself included -- have a responsibility to act as role models and be exemplary for our teams." - Ubisoft's Yves Guillemot, in a statement released a year after the company faced a flood of harassment allegations reaching the executive ranks, talks a big game about how responsible leadership needs to be, even though when all the dirt was coming out the previous summer, he dodged blame for the situation by telling investors that other people "betrayed the trust I placed in them."
STAT | 59% - The portion of women gamers surveyed who said they hide their gender when playing online to avoid harassment.
JUNE
QUOTE | "We recently received a batch of DMCA takedown notifications with about 1,000 individual claims from music publishers... We are disappointed they decided to send takedowns when we are willing and ready to speak to them about solutions." - Twitch plays the victim because its core business has an obvious copyright violation problem it never bothered to address.
QUOTE | "Canada," "democratic socialism," "toejam," and "women rapping." - Phrases visitors to the E3 Digital Venue would not be allowed to use in messaging functions, according to a JavaScript file on the event's official site that organizers said later was just a placeholder list for testing purposes.
QUOTE | "Users will continue to experience performance issues with the PS4 edition while CD Projekt Red continues to improve stability across all platforms." - Sony explains that even though it allowed the PS4 version of Cyberpunk 2077 back on the PlayStation Store, you shouldn't expect it to be actually playable on a PS4.
QUOTE | "Refusal to follow directives." - As revealed in Quantic Dream's trial against media outlets that reported on it as a toxic workplace, this was one of the explanations on a Quantic Dream dismissal letter terminating Guillaume de Fondaumière in 2016. De Fondaumière was co-CEO and executive producer at the time but is now co-CEO and head of publishing. It's unclear which directives the co-CEO refused to follow that resulted in his dismissal, who gave those directives, or why he remained in the co-CEO position despite the dismissal.

JULY
STAT | 0 - The exact amount of demonstrable progress Amazon has made in responsible sourcing of conflict minerals over the past eight years, according to its conflict minerals disclosures. Also, the number of times Valve has responded to our requests for comment on their minerals sourcing since we started asked it about the subject three years ago.
QUOTE | 5 - The number of China's 100 highest-grossing iPhone games that actually displayed loot box odds to customers automatically, according to a paper published in the journal Behavioral Public Policy. Even though China mandates loot box odds disclosures, many developers hid them within the app or on the games' official websites. One game required users to go to settings, contact customer support, and then ask the chat bot about "probabilities" in English to receive odds. (Entering the Chinese characters for probabilities wouldn't work.)
QUOTE | "Disgraceful," "irresponsible," "unaccountable," "reprehensible," and "unprofessional." - Words Activision Blizzard used not to describe the behavior alleged to have been committed at the publisher, but to describe the California Department of Fair Employment and Housing and the gender discrimination lawsuit filed against it.
QUOTE | "Stepping back -- when I talked with [Activision CEO] Bobby [Kotick] about taking this job, one of the first things I mentioned was a revered saint of the Brack household -- Gloria Steinem." - Blizzard president J. Allen Brack in a memo to staff about the lawsuit, because when a man gets a promotion from another man to replace a third man, the conversation just naturally turns to feminist activist Gloria Steinem. He should have known true credibility doesn't come from name-dropping; you need photographic evidence.
AUGUST
QUOTE | "I disdain 'bro culture,' and have spent my career fighting against it." - In announcing his resignation, J. Allen Brack ensures that social media would light up with clips of this 2010 BlizzCon panel Q&A session where he appears super OK with senior Blizzard developers laughing off a fan's request to not have the women in their games look like they stepped out of a Victoria's Secret catalog.
QUOTE | "You received this email because my big data team analyzed your activities in Jira, Confluence, Gmail, chats, documents, dashboards and tagged you as unengaged and unproductive employees... Many of you might be shocked, but I truly believe that Xsolla is not for you. Nadia and her care team partnered with seven leading HR agencies, as we will help you find a good place, where you will earn more and work even less." - Xsolla CEO and founder Aleksandr Agapitov in a letter to 150 employees letting them know they were just fired. And because people who have just lost their jobs for no good reason also apparently need a bit of public shame to go along with that, the letter also contained "a list of those expelled." The layoffs were prompted by a slowdown in the company's revenue growth, which skyrocketed 80% in the pandemic's first year. And people wonder why unionization efforts have been getting traction in gaming.
QUOTE | "For example, whether you spent time working a McDonald's in-game at a virtual mall or McDonald's down the street from your house becomes irrelevant, because the money/value you earned is exactly the same." - HiDef founder and chief creative officer Jace Hall offers a hellish vision of a dystopian future as if it were a good thing in this this feature about the metaverse.
QUOTE | "If we had some sort of restriction where when the clock strikes 40 hours the servers shut down and you can't work anymore, that would frustrate people to no end. There are people who really want to put in that extra polish on their own volition, and they would feel handcuffed." - When asked about how Naughty Dog is tackling its notorious crunch culture, studio co-president Evan Wells was deeply concerned about the negative impacts of not-crunch.

SEPTEMBER
STAT | 0 - The number of hours children in China are allowed to play video games from Monday through Thursday under newly implemented rules. Children are permitted one hour of gaming a day on Friday, Saturday, Sunday, and public holidays.
STAT | 0 - The number of people who were surprised when some Fortnite players were disrespectful and racist in the March Through Time experience commemorating Martin Luther King, Jr.'s "I Have a Dream" speech.
QUOTE | "When I look for the metaverse, I see it in Dante, or perhaps somewhat lower brow, Harry Potter, or any other virtual world created by human beings over the last few thousand years. I think the metaverse is a return home. It's a return back to a world of useful and powerful ideas that guide us and grow us and inspire us. It's a return to the warmth of what human beings can bring to the world, and somewhat away from the consumerism and mechanism and focus on production that has dominated a lot of technological evolution of the last 100 years." - Improbable CEO Herman Narula's explanation of the metaverse is heavy on the hyperbole and very light on details as to what this is or why anyone would want it.
QUOTE | "Looking at the mechanics of the technology itself is to miss the point entirely. It is the belief in others that makes it sing. And so we face a decision. Yes, the loud and youthful new may seem naive and unfamiliar. But what if we are indeed presented with the manifestation of an aspiration, a hope of something better?" - Former Superdata CEO Joost van Dreunen, in his weekly newsletter, explains that skeptics shouldn't be asking how cryptocurrency works or what function it can perform. Instead they should just think fuzzy thoughts about a better world as they burn this one to ashes.
OCTOBER
QUOTE | "Was just on phone with someone who works for [Facebook] who described employees unable to enter buildings this morning to begin to evaluate extent of outage because their badges weren't working to access doors." - New York Times tech reporter Sheera Frenkel provided a beautiful detail around the six-hour outage faced by Facebook, Instagram, WhatsApp, Oculus, and other services was extended because the company with a nearly $1 trillion market cap had created a single point of failure for all of its operations.
QUOTE | "Their community is a disgusting toxic cesspool." - The stated motivation for the person who posted a link on 4chan -- 4chan! -- to a 125GB torrent that contained the source code for Twitch, along with creator payout reports, proprietary software development kits, and word of a Steam competitor Amazon is working on under the name Vapor. When 4chan's calling you out for toxic community problems, that's one of those rock bottom moments, a time for some serious reflection.
QUOTE | "But team chat also plays an important team coordination function, so the potential value it brings is much higher, even if it can also host some negative experiences." - League of Legends game director Andrei van Roon and lead gameplay producer Jeremy Lee explained that they are allowing team chat to continue in the game even though they have disabled the /all chat feature because of increasing verbal abuse because the actual acknowledged harm of abuse and harassment in team chat is more than made up for by having some people be able to play the game better.
QUOTE | "Internally, we share work in progress and debate options. Not every suggestion stands up to the scrutiny we must apply to decisions affecting so many people." - The Facebook Communications team tried to get ahead of press reports about a leak of millions of internal documents by explaining that they do float some horrific, irresponsible, potentially illegal courses of action while brainstorming, but sometimes they decide not to do them.
QUOTE | "Call of Duty: Vanguard captures the epic intimacy of World War II in an incredibly immersive manner." - Activision Blizzard chief marketing officer Fernando Machado includes the phrase "epic intimacy" in a press release for Call of Duty: Vanguard that I can only assume was the product of a lost wager or a game of Truth or Dare gone horribly wrong.
QUOTE | "Think about how many physical things you have today that could just be holograms in the future. Your TV, your perfect work setup with multiple monitors, your board games and more -- instead of physical things assembled in factories, they'll be holograms designed by creators around the world." - In announcing Facebook's name change to Meta, Mark Zuckerberg shows his imagination for the future is apparently limited to taking things we already do on monitors and having us do them on VR headsets or AR glasses instead for no discernable advantage.
QUOTE | "I have been pretty actively arguing against every single metaverse effort that we have tried to spin up internally in the company, from even pre-acquisition times. I want it to exist, but I have pretty good reasons to believe that setting out to build the metaverse is not actually the best way to wind up with the metaverse." - John Carmack used his keynote at the Facebook Connect conference to be openly skeptical of how Facebook/Meta is setting out to build the metaverse.

NOVEMBER
STAT | 3 months - The length of time between Jen Oneal being appointed co-leader at Blizzard to replace J. Allan Brack and her announcing her departure from the company. It was later reported that Activision Blizzard had repeatedly denied requests to make her pay equal to that of co-leader Mike Ybarra despite the company facing multiple active lawsuits from state and federal agencies accusing it of gender discrimination like, hypothetically speaking, paying a woman less than a man for doing the same job.
QUOTE | "Our ambition is to make Activision Blizzard the most welcoming and inclusive workplace in our industry - with a strict zero-tolerance policy for harassment and discrimination of any kind." - Activision Blizzard's Twitter account mades it absolutely clear the company will not tolerate harassment, unless of course you mean things like the CEO threatening to have his assistant killed.
QUOTE | "Not all games are meant to last forever. Our goal with Harry Potter: Wizards Unite was to bring the magic of the wizarding world to life for millions of players as they stepped outside and explored their neighborhoods. We accomplished that together, delivering a two-year narrative story arc that will soon complete." - Niantic explaining that it will shut down its Harry Potter: Wizards Unite location-based AR game in January not because it wound up being a flop, but because it didn't want another Pokémon Go-like hit based on a massive license anyway.
QUOTE | "Engagement is our north star. We're very pleased that during the third quarter, people of all ages from across the globe chose to spend over 11 billion hours on Roblox." - Even though a huge portion of its player base is composed of literal children, Roblox CEO David Baszucki stresses that keeping users playing as much as possible is the thing that guides Roblox's decision-making.
STAT | 16,789 - The number of words in Facebook's surreal trademark application for the term "Meta" to describe the goods and services for which it was laying claim to the term.
QUOTE | "One of the things we're big believers in is scarcity in the marketplace. There are experiences you have currently in our game that are pretty scarce. Getting that ultimate dragon in Merge Dragons is not something that every player can get to. But then valuing that in the marketplace is something we think is going to be very interesting in the future" - When specifically asked to name something blockchain will let Zynga do that it can't already do in its games, Zynga president Bernard Kim names something Zynga already does in its games.
DECEMBER
QUOTE | "Each Digit will also be tied to the player names of all its previous and current owners... bringing you fame for years to come!" - In trying to come up with a reason to care about its new Ubisoft Quartz NFT program other than simply trying to make some money on a Ponzi scheme before the bottom falls out, Ubisoft redefines the word "fame" to mean "Your user name will be stored in a list of people who were sad/greedy enough to buy Wolf Enhanced Pants with a tiny serial number to make them different from any other sucker's Wolf Enhanced Pants, even though it's unclear where people will go to view this list, or why they would ever care enough to look."
QUOTE | "Since everyone is invited to help contribute to the protocol and participate in the ecosystem, a wider array of good ideas will surface about how to transform crowdfunding for the better. As a result, more creative projects will ultimately find the tools and resources they need." -Kickstarter in its announcement that it's going to be moving its platform to the blockchain for... reasons.
QUOTE | "There are highly efficient chains such as Solana and Polygon, yet there is still a high demand for Ethereum. Btw, Ethereum is moving to a more sustainable mining model. Anyway, we are blockchain agnostic." - When asked why GSC Game World would use the more ecologically irresponsible wasteful proof-of-work blockchain tech for Stalker 2 NFTs, the studio suggested it was trendier and more profitable to make the world burn. (It would drop plans for the NFTs a day later after a healthy amount of backlash.)
QUOTE | "We are converting approximately 500 temporary workers to full-time employees in the coming months. Unfortunately, as part of this change, we also have notified 20 temporary workers across studios that their contracts would not be extended." - In response to a walkout over recent layoffs at Raven Software, Activision Blizzard explains that employee rights are a zero-sum game. If some people are going to insist on being treated well, others must be treated worse to balance things out. I mean, it's not like the company has billions in profits every year that could be used to treat everyone it employs decently, right?
QUOTE | "Game creators need to be supported by the companies that employ them... We should not -- and will not -- tolerate any abuse, harassment, and predatory practices by anyone, including our online communities... Tonight, I call on everyone to do their part to build a better, safer video game industry." - The Game Awards host Geoff Keighley, several minutes before turning the show over to a trailer for the next game from Quantic Dream, and on a show whose advisory board includes Rockstar Games and executives with Activision, Riot Games, and Ubisoft who oversaw scandals at their companies.
QUOTE | "We are not in the business of breaking stereotypes, but reinforcing them." - A manager at Wildlife Studios reinforces stereotypes about bad games industry bosses in an internal report of a "culture of moral harassment" at the Brazilian mobile studio.