August 2022
Gamescom 2022
-
Koelnmesse, Cologne, Germany
The world's largest video game trade fair is finally back on site in Cologne
October 2022
Melbourne International Games Week 2022
-
Melbourne, Australia
Now in its eighth year, Melbourne International Games Week (MIGW) is the biggest games event in Asia Pacific and a fixture on the global calendar, connecting games, technology and culture, with a broad program for industry, educators, and game enthusiasts alike
The International Games Summit on Mental Health returns for its fourth year, with a focus on how the pandemic exacerbated mental health problems around the world
Horizon(s)
-
Bordeaux, France
A new event designed for and by games industry leaders, featuring conferences, roundtables and workshops, as well as networking opportunities. The 2022 edition will highlight the theme of recruitment and talent management.
Dutch Game Day powered by Control
-
Hilversum, The Netherlands
The Dutch Game Day powered by Control consists of a two-track conference with national and international speakers, as well as the Dutch Game Awards. Dutch Game Day powered by Control is a cooperation between the Dutch Media Week, the Dutch Games Association and game development magazine Control.
MEGAMIGS 2022
-
Quebec, Canada
The 2022 edition focuses on discovery and playability. Welcoming exhibitors from around the world, general admission ticket holders will be able to explore the many booths and showcases of our exhibitors as well as attend their conferences in the Expo Hall. Play the latest releases in the Gaming Zone and discover the impressive talent of independent studios in the Indie Zone. Meet representatives from the best training programs in the province in the Education Zone. Visit the pavilions of the international delegations present. And much more.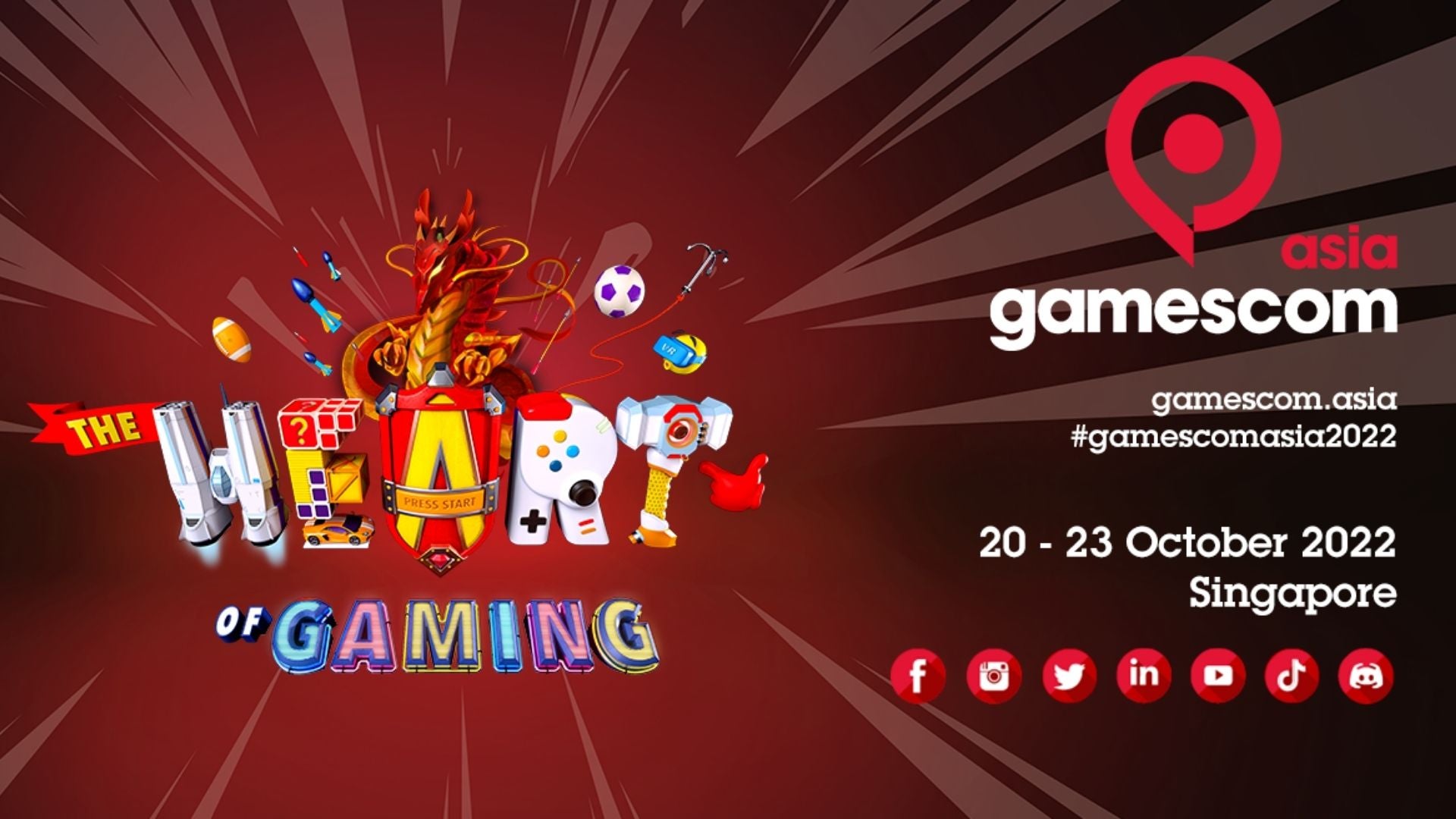 Gamescom Asia 2022
-
Suntec Convention Centre, Singapore
Gamescom Asia 2022
Scottish Games Week
-
Scotland and Online
Five-day celebration of the Scottish games industry, including a two-day conference, eductation symposium, More Than Games (an event for non-games audiences to explore the impact of the industry), Scottish Games Awards and satellite events around the country
November 2022
GTR Conference 2022
-
Luleå, Sweden
The Global Top Round Conference is an exclusive industry event for game developers, publishers, and experts from all over the world. But, this is not just a conference; it's also where the company will be selecting and announcing the studios that will receive funding and be inducted into the GTR acceleration program
TIGA Awards 2022
-
London, United Kingdom
The TIGA Awards for game developers, educators, technology and service providers will return as an in-person ceremony this autumn, following two years as a virtual event due to Covid restrictions. Nominations are until Friday August 5th, and as ever the categories cover all sectors and disciplines within the games industry
February 2023
Taipei Game Show 2023
-
Taipei Nangang Exhibition Center, Taipei City, Taiwan
The 2023 event will run on a hybrid model, encompassing both in-person and online-only events, and the theme this year will be "Come in Gameverse"