Stalker 2 auctioning off rights to an NPC likeness as an NFT
GSC Game World cites "community needs and requests" in decision to use wasteful proof-of-work technology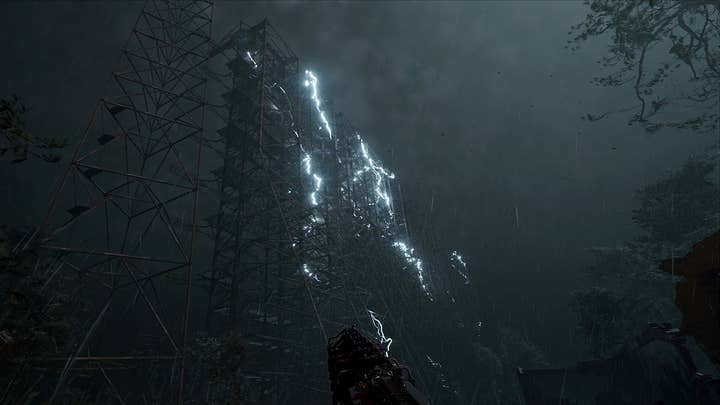 GSC Game World is turning to NFTs, as the Stalker 2: Heart of Chernobyl developer today announced plans to auction off the rights to appear in the game as an NPC, as represented by a blockchain token.
The auction will take place in January, with the winner being able to have their face and appearance recreated in the game as a "metahuman" character.
"The owner of the metahuman will be able to trade the right to be a metahuman (NFT) until a certain date before the official game release," GSC Game World CEO Evgeniy Grygorovych told GamesIndustry.biz. "The right to become a metahuman will be tradable between users until the final claim date."
He added that the NFT also includes the right to appear in an as-yet-unannounced future game from GSC Game World, so it can still be traded even after the Stalker 2 appearance is redeemed.
"Besides this, we are also looking at an opportunity for the owner of the meta rights to be able to claim the metahuman after the game release," Grygorovych said. "Basically, there will be no limit to trading the related NFT until the owner claims it in the game and goes through the process of scanning and appearing in the game as an NPC."
GSC Game World will receive a transaction fee on every sale of the NFT on its native marketplace, Dmarket, but it is not saying how much that fee will be. It said the NFT can be traded on other marketplaces as well.
"There are highly efficient chains such as Solana and Polygon, yet there is still a high demand for Ethereum"
The company says it is not violating any platform holder rules about blockchain items in games as the NFT implementation is happening outside the game proper, similar to how a developer might include someone's likeness as a Kickstarter backer reward.
We reached out to Microsoft representatives to clarify the Xbox platform's policy regarding games with NFT-based items but they had not responded as of this writing. A Valve representative did not immediately return a request for comment.
The NFT will be based on the Ethereum blockchain, which uses an energy inefficient proof-of-work verification system. When asked why it would choose a more wasteful technology, the company said, "We are very much focused on community needs and requests. There are highly efficient chains such as Solana and Polygon, yet there is still a high demand for Ethereum. Btw, Ethereum is moving to a more sustainable mining model. Anyway, we are blockchain agnostic."
Grygorovych emphasized the studio's desire to be transparent with its NFT plans, and while he acknowledged GSC Game World executives have personally invested in blockchain assets, he said they had not considered disclosing those holdings.
When asked why the company chose to implement NFTs when it could have done the same things without blockchain technology, Grygorovych answered, "Interoperability. Between multiple games within our company and for any other game willing to allow using the IP of this particular item."
We asked if that meant GSC Game World would start supporting NFTs minted by other companies like Ubisoft's Ghost Recon efforts, and Grygorovych responded, "We are actively looking at all web3 ways to enhance user experience for the players."