Ubisoft CEO: When informed of misconduct in the past, "we made tough decisions"
Yves Guillemot says certain individuals "betrayed trust," while Frédérick Duguet defends representation in publisher's games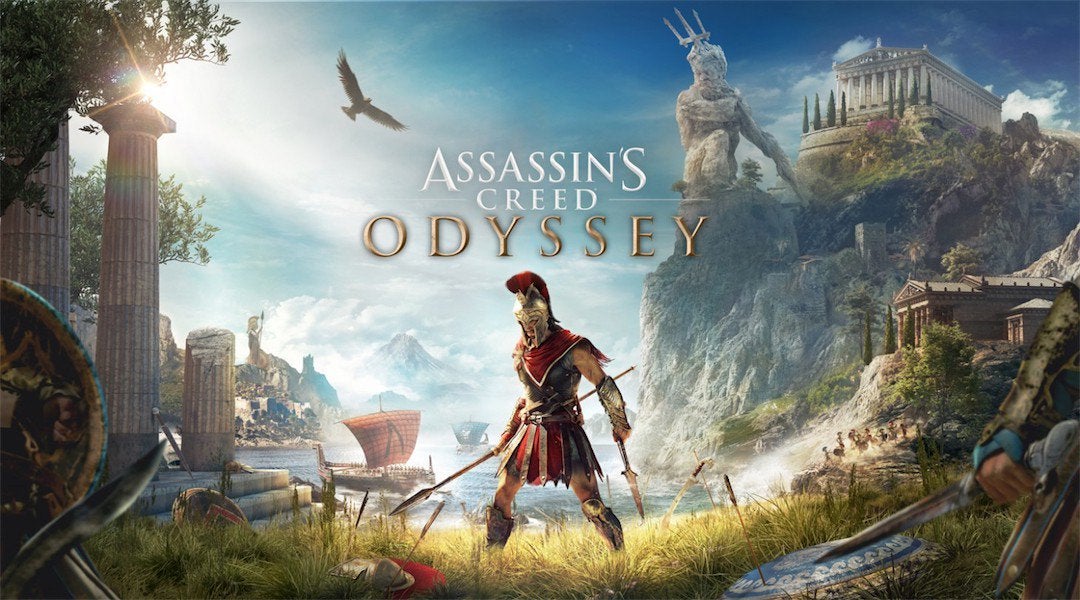 Today's Ubisoft Q1 earnings call made room for a handful of updates on the situation at Ubisoft following a wave of public abuse allegations directed at numerous high-profile employees -- and it also gave investors an opportunity to ask some tough questions.
Ken Rumph of Jeffries came on during the Q&A to direct a question at Ubisoft CEO Yves Guillemot, questioning what his level of responsibility was in the harassment, abuse, and misogyny that was perpetuated at the company.
"I wanted to ask a question of Yves as a founder and CEO of the company," Rumph asked. "Regarding what's happened recently, there are kind of three options. Either as CEO, you didn't know this was happening, which is not great. Or you perhaps didn't know enough and should have asked more, maybe that's the answer. Or you knew, which of course would not be good. Now those are my possibilities. You may answer the question differently. But I'd like to ask what would be your answer to the question about your responsibility as CEO."
Guillemot responded as follows:
"Each time we've been made aware of misconduct, we made tough decisions, and made sure that those decisions had a clear and positive impact. It has now become clear that certain individuals betrayed the trust I placed in them, and didn't adhere to Ubisoft's shared values. So I have never compromised on my core values and ethics, and I never will."
Earlier in the call, Guillemot outlined some additional actions Ubisoft would be taking to address the company culture and abuse allegations, alongside the already-announced editorial team restructuring and third-party examinations of culture and policy.
These include "comprehensive and mandatory training" on harassment matters for all employees and a new Code of Conduct to be read and signed by all employees.
At the leadership level, Ubisoft will implement new performance criterion to be added to the compensation schemes of all team leaders where a portion of bonuses will be tied to their ability to create a positive and inclusive environment.
Also, Ubisoft will recruit three new VPs to its editorial team as a part of the restructuring, with priority given to candidates from diverse backgrounds.
One final remark that appeared to address the accusations against the company came from CFO Frédérick Duguet as a part of the prepared presentation, where he specifically wanted to address diversity in Ubisoft's games.
Duguet began by listing a roster of diverse protagonists from Ubisoft games over the years, including Jade from Beyond Good and Evil; Altair, Bayek, and Kassandra from the Assassin's Creed series; and Princess Aurora from Child of Light, pointing out that the publisher featured characters representative across gender and race, as well as LGBTQ individuals and neurodiverse individuals.
"We have represented diversity in a meaningful way in our games," he said. "And these titles are among our biggest performers and our most iconic games...as you can expect from our teams' commitment and passion, Ubisoft will continue to lead the industry on diversity and representation in our games in the future."
Though Duguet did not specify if this was a response to anything in particular, this remark appeared to be addressing a report yesterday from Bloomberg in which current and former Ubisoft employees described having to fight against company culture to get diverse protagonists into games, with numerous women protagonists being cut or having their roles reduced because, according to management, "women don't sell."
This also sparked a number of former employees to take to Twitter to affirm the stories, with some noting that before the diverse protagonists Duguet listed could exist, many others were cut.