Call of Duty drives record year for Activision Blizzard
Shooter series brought in nearly twice as much money in 2020 as it did in 2019, but company's Q4 engagement numbers soft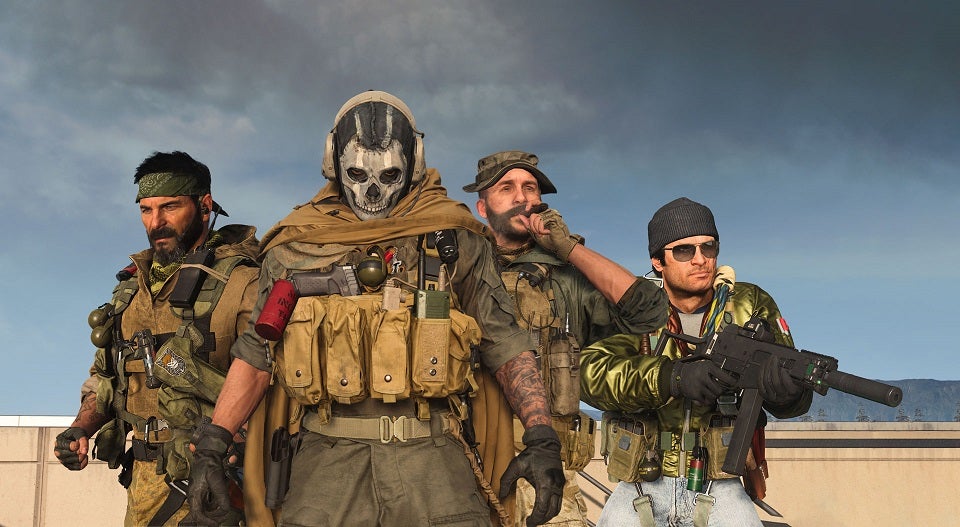 Activision Blizzard reported record full-year and fourth quarter results today thanks in large part to a banner year for the Call of Duty franchise.
Call of Duty nearly doubled its net bookings in 2020 thanks to the first full year of Call of Duty Mobile, the March debut of the free-to-play Call of Duty: Warzone, and traditional Call of Duty premium releases like Modern Warfare and Black Ops Cold War that collectively saw unit sales up 40% for the year.
Company-wide, Activision Blizzard posted full-year net revenues up 25% to $8.09 billion, while net bookings were up 44% to $8.42 billion. Net profits rose 46% to $2.2 billion.
For the holiday quarter on its own, revenues were up 22% to $2.41 billion with net bookings up 13% to $3.05 billion. Net profits were down 3% to $508 million.
"We are already seeing the impact of our growth initiatives for Call of Duty, World of Warcraft and Candy Crush, which we expect to again drive strong results in 2021," the company said in reporting its results. "And at the same time, we are making significant progress against our development pipeline for other key intellectual properties, which we expect to fuel further growth in 2022 and beyond."
Given Call of Duty's performance, it's no surprise that the Activision division showed the strongest growth for the company, with full year net revenues up 77% to $3.9 billion. Its full year operating income jumped 120% to $1.87 billion, which means Activision's profits were nearly as high as Blizzard's sales.
For the full year, Blizzard posted net revenues up 8% to $1.91 billion, with the most notable jump being World of Warcraft's 40% year-over-year increase in net bookings.
King saw revenues up a little less than 7% to $2.16 billion.
Despite the near-doubling in Call of Duty's bookings, it hasn't expanded the size of Activision's player base that much. When talking about Call of Duty: Black Ops Cold War, Activision Blizzard said Call of Duty monthly active users (MAUs) grew approximately 70% year-over-year, but the Activision division itself reported the exact same 128 million MAUs it reported for the year-ago fourth quarter.
Overall MAUs for Activision Blizzard in the fourth quarter were 397 million, down 3% year-over-year, but up a little less than 2% quarter-over-quarter.
Blizzard reported 29 million MAUs, down 9% from the prior year's fourth quarter and down about 3% quarter-over-quarter.
King showed similarly soft engagement figures, with a holiday MAU count of 240 million down 4% from the 249 million it posted for both the fourth quarter of 2019 and the third quarter of 2020.