Blizzard president addresses harassment, discrimination lawsuit
J. Allen Brack acknowledges the "extremely troubling" hurt of employees and allegations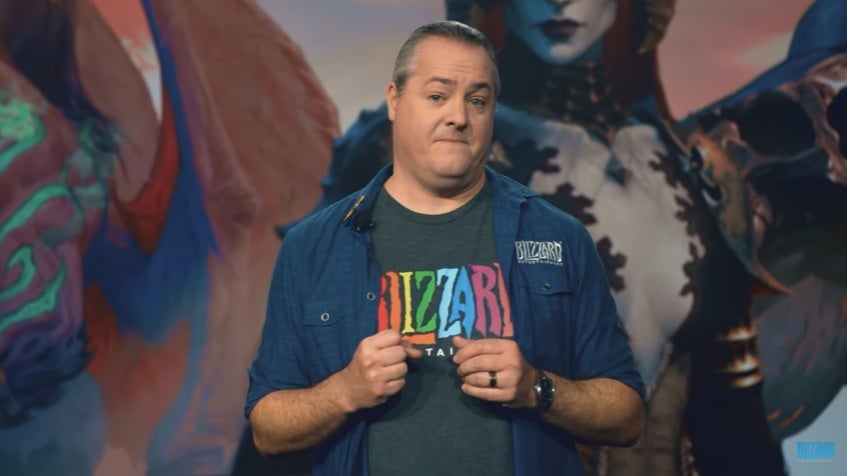 The head of Blizzard Entertainment reacted to a California Department of Fair Employment and Housing lawsuit alleging harassment and discrimination of women in a memo to staff last night, as reported by Bloomberg's Jason Schreier.
"I personally have a lot of emotions coming out of yesterday, and I know you do, too," Brack said. "The allegations and the hurt of current and former employees are extremely troubling."
He added, "While I can't comment on the specifics of the case as it's an open investigation, what I can say is that the behavior detailed in the allegations is completely unacceptable."
Brack went on to say nobody at the company should face discrimination or harassment, and everyone should feel safe working there. He added that it takes courage for people to come forward with their stories, and insisted the company and leadership take such stories seriously and investigate them appropriately.
"People with different backgrounds, views, and experiences are essential for Blizzard, our teams, and our player community," Brack said. "I disdain 'bro culture,' and have spent my career fighting against it."
He added, "A company is more than a legal construct that exists as a piece of paper in a filing cabinet in Delaware. The people that work at the company make it what it is, through their actions and creations. Each of us plays a role in maintaining a place of safety for one other. And it is also up to each of us to continue to craft the Blizzard we want -- and commit to doing our part in keeping Blizzard great but always aspiring for more."
The tone of Brack's internal message was markedly different from Activision Blizzard's external communication regarding the lawsuit.
"The DFEH includes distorted, and in many cases false, descriptions of Blizzard's past," the company said, calling the agency's behavior "disgraceful" and "irresponsible."