Report: Activision Blizzard's Kotick knew of sexual misconduct issues for years
Wall Street Journal says publisher's CEO threatened to have his assistant killed, intervened to keep Treyarch co-head after HR recommended firing him, and more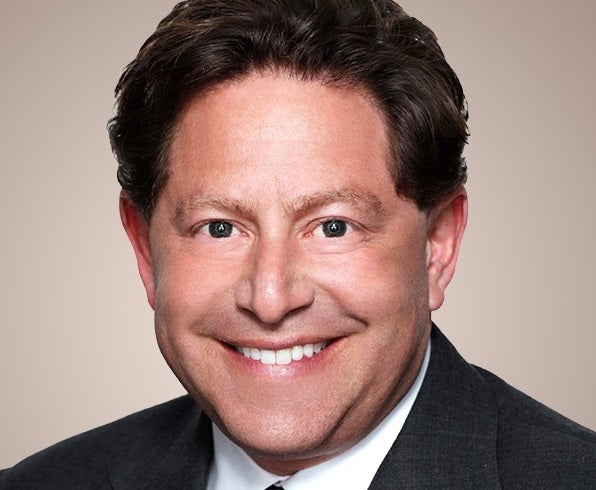 Content warning: The following article discusses sexual harassment and sexual abuse.
The Wall Street Journal today published a new report on Activision Blizzard CEO Bobby Kotick containing numerous accounts of his actions in regards to sexual harassment allegations at the publisher and several allegations against the executive himself.
For example, the paper reports that an employee accused Treyarch co-head Dan Bunting of sexually harassing her in 2017. The company investigated the matter two years later, the paper was told, and when it did, the HR department and supervisors determined he should be fired, but Kotick overruled that decision in favor of counselling. (Bunting left the company after the Wall Street Journal inquired about the allegations, it said.)
In another case, Blizzard technology chief Ben Kilgore was reportedly fired after repeated allegations of sexual harassment and lying about a relationship with a more junior employee. Despite the company finding the behavior worthy of termination, former Blizzard head Mike Morhaime sent an internal memo praising the departing Kilgore for his contributions to the company.
A pair of other sexual misconduct allegations at Sledgehammer were also recounted. In one, an employee alleged that her supervisor had raped her on two occasions after he pressured her to drink alcohol at work events. The employee's lawyer said she reported the incidents to Sledgehammer's HR department and supervisors, but nothing happened until after she obtained legal assistance and threatened to sue. That led to an out-of-court settlement and the supervisor's termination.
The second Sledgehammer incident involved harassment at an office party where alcohol was again involved, and the accused employee told the paper he was given a two-week paid leave and transferred to a different position within Activision. (He would later be fired after an argument with his manager over his green card.)
A representative with Activision Blizzard told the paper that the company intends to ban alcohol in the workplace soon.
Kotick told the paper such incidents were exceptions rather than reflective of the entire company, and said he would be putting more time into these issues.
"If there are experiences people have in the workplace that make them uncomfortable, we're much more adept at being able to respond to those," Kotick said.
Kotick himself was the subject of two specific stories in the article. In 2006, an assistant of his said he threatened to have her killed in a voice mail. That was settled out of court, people familiar with the matter said.
An Activision representative told the paper, "Mr. Kotick quickly apologized 16 years ago for the obviously hyperbolic and inappropriate voice mail, and he deeply regrets the exaggeration and tone in his voice mail to this day."
The next year, he was sued by a flight attendant on a private jet he co-owned who claimed Kotick fired her after she complained that the pilot had sexually harassed her. That was settled in arbitration with a $200,000 payment to the flight attendant.
After the California DFEH lawsuit was filed, Kotick encouraged employees who experienced harassment or discrimination at the company to report them to WilmerHale, the lawfirm it commissioned to review its policies and procedures. The Wall Street Journal was told the publisher has received more than 500 reports from current and former employees covering sexual assault, pay disparities, bullying and more.
The paper also points to the recent resignation of Blizzard's Jen Oneal, who served in that position briefly after being named co-head of the division when J Allen Brack resigned in the wake of the California lawsuit.
A month after her appointment, Oneal sent an email to one of Activision's legal team doubting that the current leadership could fix its culture problem, saying, "it was clear that the company would never prioritize our people the right way." Her email said she had been sexually harassed while at the publisher, that she was being paid less than the man chosen to co-lead Blizzard with her, Mike Ybarra, and that she had been "tokenized, marginalized, and discriminated against."
Beyond the individual stories, the Wall Street Journal reports that Kotick knew of these allegations and settlements but did not inform the company's board of directors about them, and after the DFEH lawsuit told others at the company he hadn't been aware of them.
The question of disclosure is a key part of an investigation into Activision Blizzard by the Securities and Exchange Commission. The regulator has subpoenaed a variety of documents related to the company's response to misconduct and harassment allegations, including Kotick's communications with other executives.
The SEC is looking into whether Activision Blizzard had an obligation to inform investors about the DFEH and EEOC investigations that led to the lawsuits before they were made public. (Investors likewise learned of the SEC investigation's existence not from the company itself, but from the Wall Street Journal reporting on it.)
An Activision representative told the paper, "Mr. Kotick would not have been informed of every report of misconduct at every Activision Blizzard company, nor would he reasonably be expected to have been updated on all personnel issues."
The same representative passed along a note from the company's board of directors saying Kotick kept them informed about regulatory matters.
An Activision Blizzard representative responded to the story, saying, "We are disappointed in the Wall Street Journal's report, which presents an inaccurate and misleading view of Activision Blizzard and our CEO. Instances of sexual misconduct that were brought to his attention were acted upon.
"The WSJ ignores important changes underway to make this the industry's most welcoming and inclusive workplace and it fails to account for the efforts of thousands of employees who work hard every day to live up to their -- and our -- values. The constant desire to be better has always set this company apart. Which is why, at Mr. Kotick's direction, we have made significant improvements, including a zero-tolerance policy for inappropriate conduct. And it is why we are moving forward with unwavering focus, speed, and resources to continue increasing diversity across our company and industry and to ensure that every employee comes to work feeling valued, safe, respected, and inspired. We will not stop until we have the best workplace for our team."
Update: After the publication of the Wall Street Journal article, the ABK Workers Alliance employee group called for Kotick's removal as CEO of the company. That was followed by a statement from the Activision Blizzard board of directors saying it "remains confident that Bobby Kotick appropriately addressed workplace issues brought to his attention," and that Kotick can follow-through on the company's efforts to improve.