EA investigating allegations of employee selling rare FIFA Ultimate Team cards
Publisher promises "swift action" if claims of cards being sold for up to €1,700 prove true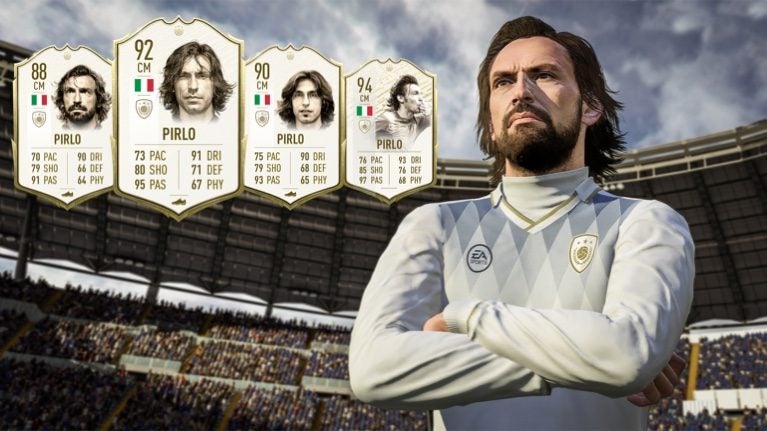 Electronic Arts has launched a "thorough investigation" after reports of a company employee selling FIFA Ultimate Team cards directly to players.
Eurogamer has collected some of the claims made via Twitter, with more found via the hashtag #EAGATE. Images from various messaging apps show conversations that indicate an EA employee is selling rare Icon cards -- special cards featuring legendary players -- for hundreds if not thousands of euros.
One example shows an offer of three Prime Icon Moment cards -- ones that mark a particular game or tournament that was particularly special to the featured footballer -- and two Team of the Year cards for €1,000.
Another offers three Moments and two Team of the Years for €1,700. These cards are incredibly rare when obtained via the random player packs usually purchased in FIFA Ultimate Team.
The seller claims they have a friend at EA who can deliver the cards and only needs the buyer's PSN ID in order to be able to add them to their account. Pictures of these conversations also show buyers confirming the sale worked.
Electronic Arts has responded via a statement on Twitter and is looking into the matter.
"We are aware of the allegations currently circulating within our community related to FIFA 21 Ultimate Team items," the publisher wrote. "A thorough investigation is underway, and if we identify improper conduct, we will take swift action.
"We want to be clear -- this type of behaviour is unacceptable, and we in no way condone what is alleged to have happened here. We understand how this creates concern about unfair balance in the game and competition.
"We will update the community as we get more clarity on the situation."
FIFA Ultimate Team has come under fire over the last few years for its player packs, a randomised monetisation mechanic that some point to as a prime example of loot boxes.
Electronic Arts currently faces two class action lawsuits, one in the US and one in Canada, claiming Ultimate Team violates gambling laws.
A third lawsuit accusing the publisher of using patented dynamic difficulty technology to weaken purchased cards and compel players to buy more has been dropped.