Facebook changes name to Meta
Social network now referring to itself as a social technology company with a goal "to bring the metaverse to life"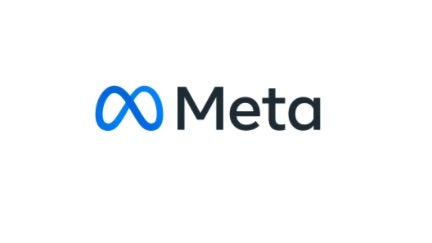 Facebook is now Meta.
At the company's annual Connect conference today, CEO Mark Zuckerberg announced the new name and explained the reasoning behind the switch.
"Right now, our brand is so tightly linked to one product that it can't possibly represent everything that we're doing today, let alone in the future," Zuckerberg said in a "Founder's Letter" for Meta.
"Over time, I hope that we are seen as a metaverse company, and I want to anchor our work and identity on what we're building toward."
In the near term, that means the company will continue to work on virtual reality with its Oculus headsets as well as augmented reality with its own AR glasses it continues to develop.
As for the longer term goal, Zuckerberg said that the company wants to build a metaverse that gives users the feeling of being somewhere else, and that he hopes to have 1 billion people using it within the next decade.
"In the metaverse, you'll be able to do almost anything you can imagine -- get together with friends and family, work, learn, play, shop, create -- as well as completely new experiences that don't really fit how we think about computers or phones today," Zuckerberg said, adding, "In this future, you will be able to teleport instantly as a hologram to be at the office without a commute, at a concert with friends, or in your parents' living room to catch up.
"This will open up more opportunity no matter where you live. You'll be able to spend more time on what matters to you, cut down time in traffic, and reduce your carbon footprint."
Zuckerberg added that he wants the metaverse built with privacy and safety in mind as well as open standards and interoperability. (Facebook was fined $5 billion by the Federal Trade Commission for deceiving users about privacy, and this month a Facebook whistleblower came forward with testimony that the company repeatedly lied about its safety efforts around political misinformation, hate speech, promoting ethnic violence.)
Zuckerberg also said that could be done with "new forms of governance" and support for cryptocurrencies and NFTs.
"We plan to sell our devices at cost or subsidized to make them available to more people," Zuckerberg said. "We'll continue supporting side-loading and streaming from PCs so people have choice, rather than forcing them to use the Quest Store to find apps or reach customers."
While Quest users aren't forced to buy games through the Quest store, they are forced to log into Facebook to use the device, as Oculus headset owners around the world reported them to be inoperable during Facebook's outage this month. (Zuckerberg did say that "over time," users would not need a Facebook account to access all Meta services.)
Going forward, Meta will report its financial results in two operating segments: Family of Apps and Reality Labs. It will also change its stock ticker to MVRS beginning December 1.