News of the Year - Part One
Have you spent the entirety of 2012 in a coma? Our handy top 10 list will bring you up to speed!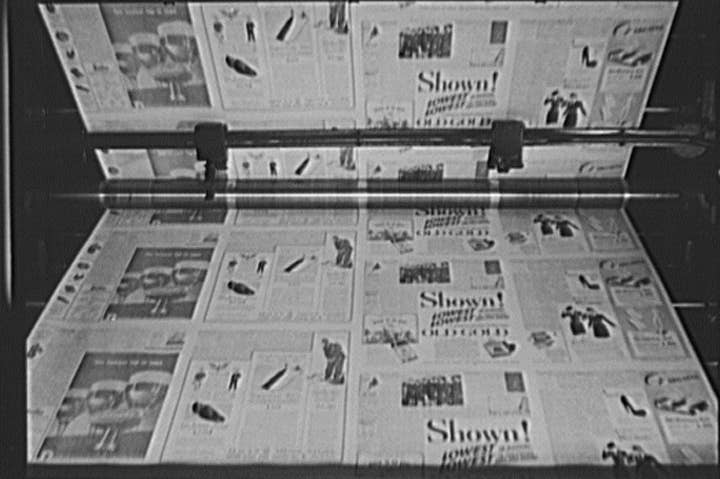 We don't make a habit of list articles at GamesIndustry International, but the end of the year usually provides us with a bit of a slowdown in the news cycle, enough that we can pick our heads up and start looking back on the past 12 months with a wider perspective. To that end, we've cobbled together a top 10 of 2012 news stories. Some are trends, others more like running themes, and others simply news events. But when going back through the stories of 2012, these were the ones that stood out. The first part of the countdown follows below. Check back tomorrow for the top 5.
10. The Mass Effect 3 effect
One of the most anticipated games of the year produced one of the most unexpected controversies. The finale of Mass Effect 3 brought some closure to BioWare's sprawling epic, but not in a way that pleased the fans.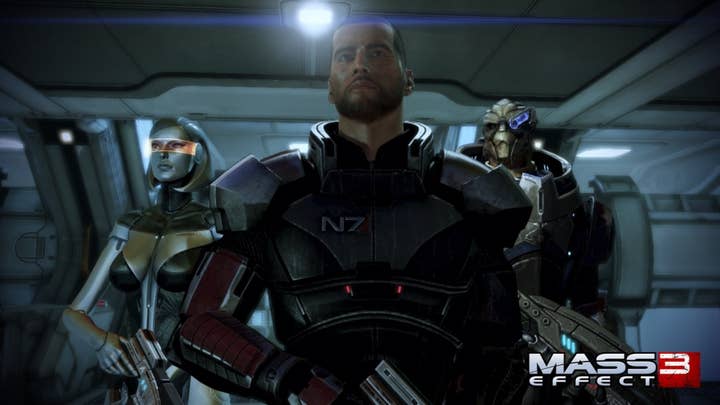 After building the series' reputation on having a story that adapts to players' decisions at every turn, BioWare decided the payoff to dozens and dozens of hours of gameplay spread over the course of five years should be an explosion that players will see as either red, green, or blue. Gamers expressed their displeasure at great volume and length. Beyond the standard eruption of corrosive negativity that normally accompanies an agitated fanbase, some Mass Effect 3 fans attempted to express their displeasure in more civil ways; some sent the developers cupcakes frosted with red, green, and blue icing, while others chipped in more than $80,000 for charity as a way of showing just how upset they were.
Other fans took a more spiteful tack, reporting Electronic Arts to the Federal Trade Commission and the Better Business Bureau for false advertising. A BBB representative actually addressed the issue, saying EA was "technically" guilty of false advertising; The UK's Advertising Standards Authority (ASA) also looked into the complaints, but found EA had not breached any standards. After weeks of backlash, BioWare gave in to player demands and announced free "Extended Cut" downloadable content that would give a better sense of closure to those expecting something more than was originally included in the game.
While the Mass Effect fanbase has quieted down, the saga's impact on the industry is just starting to be felt. With the advent of mobile, developers are continuously updating their titles to provide the best return based on player behavior and requests. Kickstarter campaigns invite backers into the development process, giving them not just a fly-on-the-wall perspective, but a voice at the table. And as Mass Effect 3 has shown, gamers may develop loyalty for an authorial voice with a story to tell, but when they feel it's not up to snuff, the work of art they wanted quickly becomes little more than a defective $60 product in need of recall. The relationship of the game creator and the audience is in upheaval, and it won't settle down until the industry can answer the question, "To what, exactly, is a player entitled?"
9. Copycats
Original ideas were tough to come by this year, and no, that's not a reference to the dearth of new intellectual properties this late in the console lifecycle. Right from the word "go," copycats made headlines in the industry.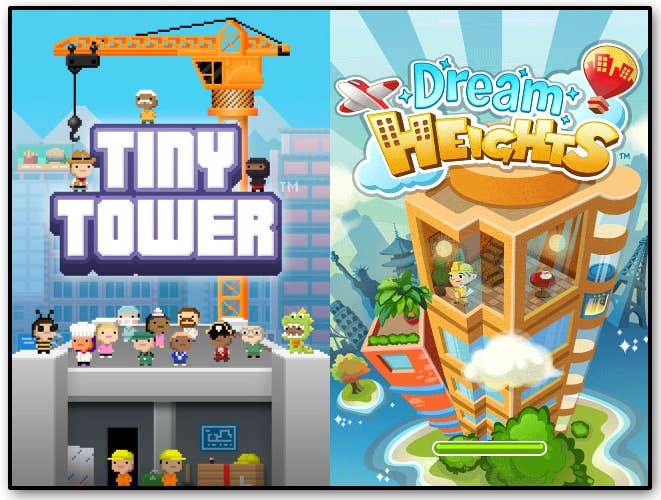 Frustrated that its breakout iOS hit Tiny Tower had been used as a template for Zynga's Dream Heights game, the three-developer team at NimbleBit released a tongue-in-cheek note thanking Zynga for being such big fans of their game as to use it for inspiration. Mobile developers Buffalo Games and Craneballs also launched insincere "thank you" salvos at rivals who they believed had ripped their games off, apparently oblivious to the irony of plagiarizing their accusations of plagiarism. As for how Zynga responded to the charges, CEO Mark Pincus brushed them aside, explaining, "We define innovation differently."
Not all of the complaints levied against the social game giant were quite so consequence-free. Electronic Arts sued Zynga in August, claiming that The Ville was a copyright-infringing clone of its own The Sims Social. EA said it was "standing up for the industry"by going to court, while Zynga said the Sims factory was simply desperate.
Such legal wrangling wasn't limited to the industry's biggest publishers. SpryFox sued 6wavesLolApps in another copyright infringement case in January, claiming the latter studio's Yeti Town appropriated too much from its own Triple Town. In making its case, which a judge ruled could go forward in September, SpryFox said it had been in negotiations with 6waves to make a Facebook version of Triple Town. However, Spry Fox said its would-be partner pulled out of the negotiations on the exact day it published Yeti Town.
Important as those court cases might be for the industry, the most influential copycat disputes of the year were centered not on games, but on patents. Apple v. Google. Motorola v. Apple. Apple v. Samsung. Motorola v. Microsoft. While these hardware patents sparked headlines, it was software patents which drew the ire of top developers. The tangled web of interminable accusations lent credence to the perspective of Minecraft creator Markus Persson, who responded to a patent infringement suit brought against his own studio Mojang by calling the whole practice of patenting software "just plain evil."
8. Cloudy with a chance of boondoggles
There were really only two huge stories in cloud gaming this year, but they were perhaps the two biggest in the technology's history. In July, Sony acquired David Perry's streaming company Gaikai for $380 million. It reflected Sony's belief that moving to a cloud gaming solution was "absolutely inevitable," and set up plenty of speculation on whether/how soon Sony will look to incorporate Gaikai technology into its home console business. Even Microsoft acknowledged the importance of the technology in the wake of Sony's purchase, saying it too was investing heavily in cloud gaming for the Xbox brand.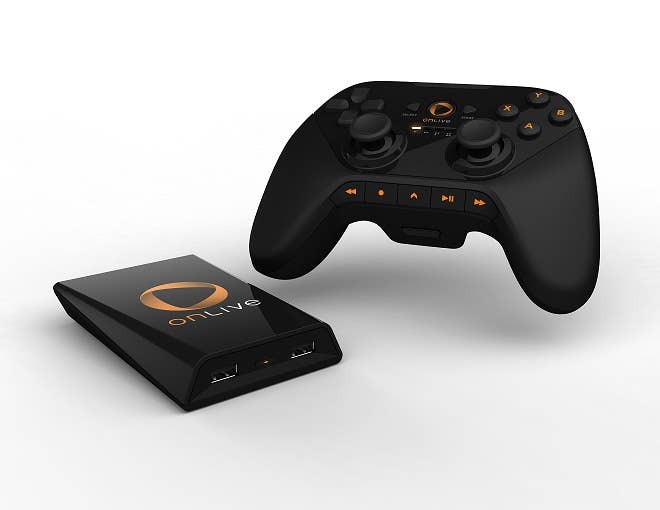 The other big story in the cloud was messier, to say the least. In August, OnLive enaged in some crumbling company jujitsu, firing all of its employees and selling the remaining assets to an outside firm named Lauder Partners for $4.8 million. That firm then hired some of the staff back on for its new company, which is similar enough to carry the same name and offer the same service to customers, but dissimilar in that it no longer needs to worry about the $18.7 million in debts it racked up in a previous life.
7. Crossing the Generation Gap
It's been more than seven years since the Xbox 360 debuted on store shelves, and that console still tops the hardware sales charts. Despite that enduring success, there was a clear sense over the course of 2012 that it was time to finally get some new hardware in front of the console audience. Exactly what that hardware would do, how different it would be, and whether or not it would be worth the wait were anyone's guess. Developers, analysts, executives, and gamers alike all weighed in on the subject, but found surprisingly little common ground.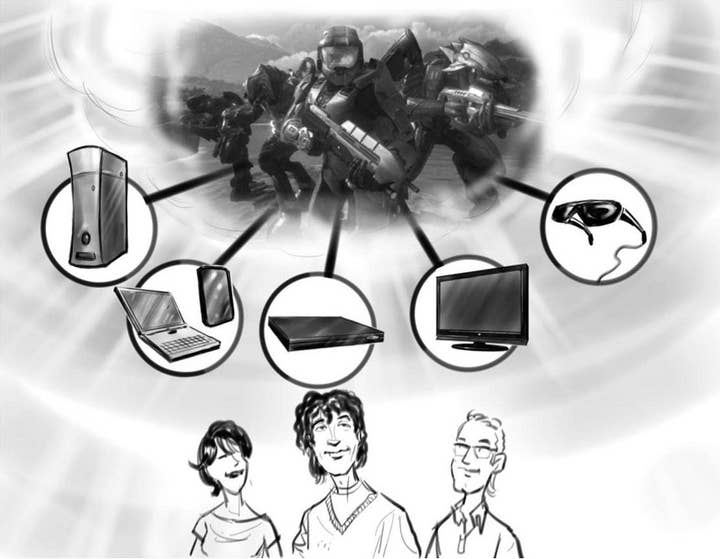 Remedy Entertainment head of franchise development Oskari Häkkinen said the next generation would be "a quantum leap" over current consoles. On the other hand, id Software's John Carmack said he was "not all that excited about the next generation" as he doesn't expect it to significantly open up any new avenues for developers other than to make their games prettier. At least one developer, Quantic Dream's David Cage, is perfectly fine with this generation extending still further, saying the PlayStation 3's power has yet to be fully exploited.
Not even the publishers can agree on whether they want long console cycles. Square Enix called Microsoft and Sony's hopes for a decade-long generation "the biggest mistake they've ever made," while Take-Two CEO Strauss Zelnick said the lengthy cycle was "a good thing" for top-tier companies. Ubisoft CEO Yves Guillemot was less enthused, saying this prolonged generation had hurt the industry, and expressing his hope that future cycles would be significantly shorter.
There is a similar diversity of viewpoints as to what the next generation of systems will bring. One popular rumor from earlier in the year was that both the PlayStation 4 (or Orbis) and Xbox 720 (or Durango) will block used games. Of course, for every "reliable source" who started those rumors, there was a handful of analysts and perhaps a massive specialty retailer to call the notion foolish.
The one thing people actually seem to agree on is that next-gen games will be more expensive to produce. Back in April, developers working on games for Microsoft's next-gen system were expecting their projects to cost double their current-gen counterparts. More recently, Epic Games CTO Tim Sweeney said he expects Epic to be able to build next-gen titles for "only about double the cost" of games from the start of the current generation thanks to Unreal Engine 4.
While the 2013 holiday season is likely to host the next-gen kick-off party in earnest, 2012 was bubbling over with anticipation--and dread--for the new vanguard of consoles.
6. Wii U or Won't U?
One interesting wrinkle to all the next generation speculation in the industry this year was how frequently it ignored the Wii U, Nintendo's first new console in six years. For example, the preceding summary of next-gen news didn't reference the Wii U even once.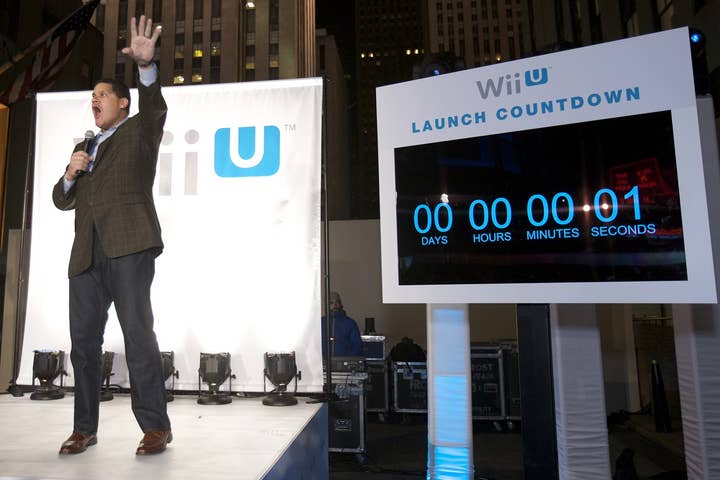 Part of that has likely been due to a fairly steady stream of negativity (or at least underwhelming word of mouth) leading up to the system's November launch. The Wii U ensured that Nintendo was toast. The system was less powerful than the aging Xbox 360 or PS3. It didn't seem innovative. It lacked a killer app.
Even the positive comments seemed to be damning with faint praise. Crytek's CEO said the company's CryEngine "runs beautifully" on Wii U (which is to say, on par with the Xbox 360). The Wii U is " a really cool stop gap" until the real next-gen systems arrive. It's "definitely more powerful than the Xbox 360 and PS3."
While Nintendo did shill the Wii U as "tremendously powerful," Nintendo spent much of its time touting the software instead of the hardware. Wii U games dominated Nintendo's Electronic Entertainment Expo, as the publisher's media briefing detailed a slate of first-party titles including Pikmin 3, Wii Fit U, New Super Mario Bros. U, Sing, and NintendoLand. The Mario maker also made an effort to address one of the loudest complaints with the Wii U: a lack of third-party software support, especially games intended for a core audience. At E3, Nintendo showed off Assassin's Creed III, Batman: Arkham City, Mass Effect 3, Tekken Tag Tournament 2, Ninja Gaiden 3, and Aliens : Colonial Marines. Ubisoft even had an exclusive new IP in the works called ZombiU. Another Wii shortcoming--a clumsy online infrastructure--was also addressed at E3 with the unveiling of the Wii U's Miiverse.
The next big push for the system came with just a couple months to go before launch. At a series of September events around the world, Nintendo announced pricing details and release dates for the Wii U, revealed the (still in the works) TVii system, and continued the third-party core gamer push with confirmation of Call of Duty: Black Ops II and Wii U exclusivity for Bayonetta 2.
As for the launch itself, the news for Nintendo was mixed. Nintendo said the Wii U "essentially sold out" in its first week on sale in the US, going through 400,000 systems at retail. Unfortunately, many of those early adopters had to deal with lengthy downloads for a day-one firmware update. The longer the wait, the better the chance of a power outage or impatient user resetting the system, so a number of Wii U owners found their new consoles bricked before they'd even played a game.
On top of that, Wii U software was not selling much faster than the hardware. The NPD Group's November sales data showed that US retailers sold 1.2 games for every Wii U system sold, an uninspiring attach rate for the new console. Fortunately for Nintendo, the company starts turning a profit on the Wii U hardware as soon as it sells a single extra game.
While the arrival of the Wii U has been one of the biggest stories of 2012, it's also been one of the murkiest. So far it doesn't look like it will be a breakout success on par with the original Wii, but it also doesn't appear to be headed for a 3DS-like knee-jerk price cut to circumvent consumer apathy. Core gamers have given it a lukewarm reception, but Nintendo has proven it doesn't need their unwavering support to field a winner. We'll need to wait at least until next year to consider slapping a "success" or "failure" label on the Wii U.
Be sure to check back tomorrow for Part Two where we count down the five most important news stories of 2012.