GameStop believes next-gen consoles will not block pre-owned
GameStop confident that used-game market benefits industry, discusses strong publisher relationship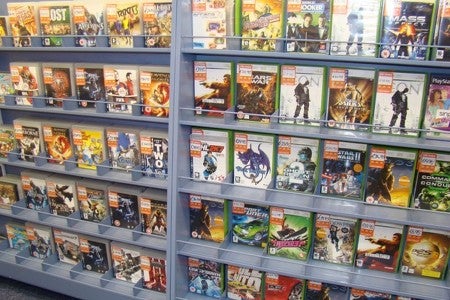 GameStop remains hopeful for the next-generation consoles, saying that they do not believe earlier reports concerning pre-owned bans would be possible. Talking during the quarterly earnings call, GameStop CEO Paul Raines said that publishers and manufacturers simply are not going to ignore the $1.2 billion in pre-owned sales generated each year.
"We think it's unlikely that there would be that next-gen console because the model simply hasn't been proven to work," said Raines of the rumored anti-used games feature. "Remember that used video games have a residual value. Remember that GameStop generates $1.2 billion of trade credits around the world with our used games model. So, consider taking used games out of that, you'd have to find new ways to sell the games, and our partners at the console companies have great relationships with us."
Raines commented that the business model is simply too good to pass up for the industry at large. While some might have their critiques on the used-games business, GameStop's model is opening up new games at a lower price point for many gamers, he said.
"What we've done is created a way for that new leading edge consumer to dispose of their old games and that's what creates this great circle of life we talk about that so many try to imitate."