Activision v. West settled before trial
[UPDATE] Activision and attorneys comment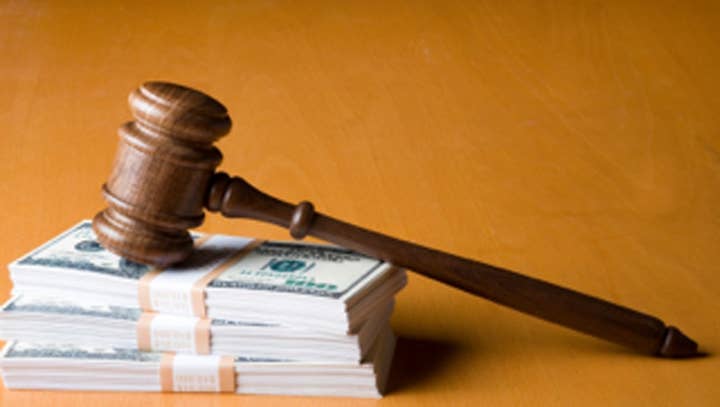 Update: Bruce Isaacs, attorney for the Infinity Ward Employee Group, confirmed that the case has been settled in full, and that all attorneys have no further comment. Activision's complete statement on the matter, just released to the media:
"Activision Blizzard, Inc. (Nasdaq: ATVI) today announced that all parties to the litigation have reached a settlement of the dispute, the terms of which are strictly confidential."
"The company does not believe that the incremental one-time charges related to the settlement will result in a material impact on its GAAP or non-GAAP earnings per share outlook for the current quarter or the calendar year, due to stronger-than-expected operating performance in the current quarter."
Interestingly, the second paragraph of that statement does reveal something about the settlement. The scope of the settlement would seem to be not much more than any additional revenue Activision was expecting in this quarter (or some amount less, but the wording implies that there has been some substantial amount of money being paid out). In a typical quarter Activision would generate revenues somewhere between $1 billion and $1.5 billion, with net income of around $400 million to $500 million. If Activision has a really good quarter, better than they announced to investors, it might mean an extra $100 million in income for the quarter. So the settlement is probably not much more than that.
Activision is required to state substantial changes in its earnings and expenditures, according to SEC rules, and to notify investors when Activision becomes aware of such events. That's why Activision has said this much, despite the desire to keep the matter strictly confidential. It's possible that the settlement was much lower, but then there would have been no reason for Activision to put in the phrase "due to stronger-than-expected operating performance in the current quarter."
It's also worth noting that the settlement amount is a fraction of the total amount sought, which was over $1 billion with all damages included.
Original Story: Word has come from LA Times reporter Ben Fritz that "all parties have reached a settlement in the dispute, the terms of which are strictly confidential." That, apparently, "is the agreed upon party line quote." An attorney for West and Zampella confirmed that a settlement has been reached, but terms are confidential. The trial was scheduled to begin tomorrow in Los Angeles Superior Court.
Jason West and Vince Zampella, co-founders of Infinity Ward, sought more than $1 billion in unpaid bonuses and damages related to their contract with Activision regarding Call of Duty and its sequels. They were joined by dozens of former Infinity Ward staffers in seeking unpaid bonuses and damages. Activision had countersued, claiming breach of contract.
Recent moves by Activision, including settling a $400 million lawsuit against Electronic Arts related to the case and paying $42 million to former Infinity Ward employees, indicated that a settlement might be in the offing. Legal observers think it's probably no coincidence that all this came about after Activision brought in a new attorney, Beth Wilkinson, to head up the case after the end of the discovery period (when all information to be presented at trial by both sides has been disclosed).
It's not surprising that the terms of the settlement would be confidential; that's typical. Part of the reason a company settles such cases, even when they feel they are in the right, is to avoid bad publicity. As a consequence, the terms of the settlement deals are usually kept secret.
We have reached out to attorneys seeking more information.