OnLive lives, but employees laid off
Reports say the cloud gaming service has fired all employees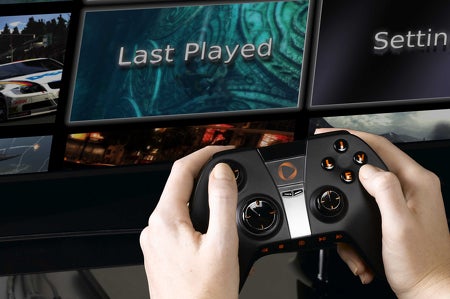 UPDATE: OnLive has released an email statement to outlets [Via The Verge]:
"We can now confirm that the assets of OnLive, Inc. have been acquired into a newly-formed company and is backed by substantial funding, and which will continue to operate the OnLive Game and Desktop services, as well as support all of OnLive's apps and devices, as well as game, productivity and enterprise partnerships. The new company is hiring a large percentage of OnLive, Inc.'s staff across all departments and plans to continue to hire substantially more people, including additional OnLive employees. All previously announced products and services, including those in the works, will continue and there is no expected interruption of any OnLive services."
Original story: According to recent reports, cloud gaming service OnLive has fired all employees, but will continue on in some form. This story kicked off earlier today, when InXile Entertainment founder Brian Fargo tweeted about an email he received from an OnLive employee.
"Just received an email that OnLive is closed as of today!" tweeted Fargo.
"Their employees are sending out emails that OnLive will be closed by the end of the day," he added.
"I wanted to send a note that by the end of the day today, OnLive as an entity will no longer exist. Unfortunately, my job and everyone else's was included. A new company will be formed and the management of the company will be in contact with you about the current initiatives in place, including the titles that will remain on the service," said the email Fargo received, which he later tweeted the contents of. That email was recalled by the sender according to Fargo.
OnLive later responded, saying that the reports of the company's closure were in error, but that it decline to speak about rumors of layoffs.
"We don't respond to rumors, but the service is not shutting down," and OnLive spokesperson told AllThingsD when asked about the company shutting down.
"No, let me be clear. We are not going out of business," OnLive director of corporate communications Brian Jaquet told Forbes when asked.
Independent sources confirmed to GameFront and Gamasutra that layoffs had indeed happened at the company. Another inside source told Kotaku that OnLive CEO Steve Perlman called an all hands meeting this morning to announce that the company would be filing for bankruptcy in California. Kotaku's source added that some employees will be moved to another company created from the husk of OnLive, with the cloud service continuing on.
OnLive has not confirmed or denied the latter reports.