Sony acquires Gaikai for $380 million
SCE splashes out on cloud gaming service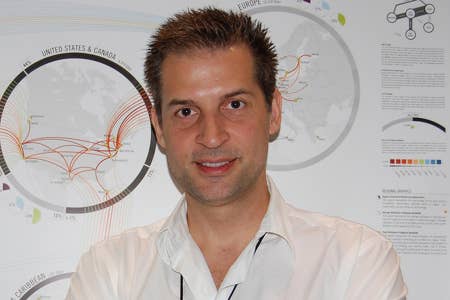 Sony Computer Entertainment has bought cloud gaming company Gaikai for $380 million, offering speculators a clue as to its plans for future gaming machines.
"By combining Gaikai's resources including its technological strength and engineering talent with SCE's extensive game platform knowledge and experience, SCE will provide users with unparalleled cloud entertainment experiences," said SCE president Andrew House.
"SCE will deliver a world-class cloud-streaming service that allows users to instantly enjoy a broad array of content ranging from immersive core games with rich graphics to casual content anytime, anywhere on a variety of internet-connected devices."
GamesIndustry International had heard talk of the deal on June 1, but the rumours were brushed off by both companies at that early stage.
In the past Gaikai has partnered with a number of big companies like Samsung and WikiPad, and its service has been used to host games from EA and Ubisoft.
"SCE has built an incredible brand with PlayStation and has earned the respect of countless millions of gamers worldwide," added Gaikai CEO David Perry.
"We're honoured to be able to help SCE rapidly harness the power of the interactive cloud and to continue to grow their ecosystem, to empower developers with new capabilities, to dramatically improve the reach of exciting content and to bring breathtaking new experiences to users worldwide."
At the end of last month their were rumours that Gaikai was looking for a buyer, while Perry told GamesIndustry International the service was an obvious choice for acquisition.
"When you think about the big picture, which company wouldn't want to partner or own a company like Gaikai?"