CryEngine 3 "runs beautifully" on Wii U
Crytek CEO believes Wii U is on par with Xbox 360, can handle tech requirements for CryEngine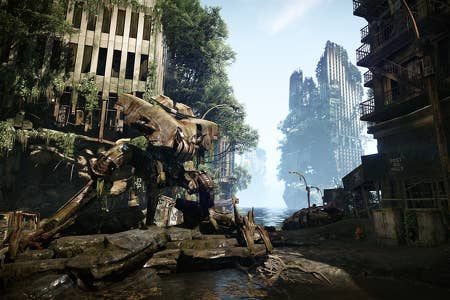 The Wii U has been showcasing a few games that happen to be graphically superior to its predecessor, but many are still in the dark as to what the console can truly do. While rumors and comments from developers have pinged the Wii U at a performance similar to the Xbox 360 and PS3, Crytek CEO Cevat Yerli has added his two cents.
"My opinion of the Wii U is very high," said Yerli to CVG. "It's just that we didn't have a business case unfortunately that justifies us making a game for it.
"It doesn't mean that CryEngine 3 doesn't run on Wii U - it actually runs beautifully. In fact, there actually is a game in development from a respected developer that we will be announcing. I've seen the game running and it looks really great."
While there does seem to be a game running from a third-party developer on the CryEngine, there has been no word on whether or not Crysis 3 will be joining the list of titles to launch on Wii U at this time.
Stating much the same as developers before him, Yerli believes that the Wii U is not only a capable device, but one that will work well enough to perhaps even do more than the current generation of Xbox 360 and PS3.
"From my perspective I do not understand the public's concerns that the Wii U is weaker than PS3 and 360," he said. "That I cannot see. From my perspective the Wii U is minimum as powerful as Xbox 360."
Games such as ZombiU and rehashes of Mass Effect 3, Call of Duty and other big name titles bode well for the graphical performance of the console - at least in terms of matching or slightly exceeding this generation's hardware. As time goes by and developers and publishers start to work with the hardware, they'll be able to squeeze a lot more out of it.
The Wii U launches this holiday season. Nintendo has yet to announce date or price.