Triple Town-Yeti Town lawsuit can proceed
Judge refuses to dismiss SpryFox copying complaint against 6waves LolApps' iOS game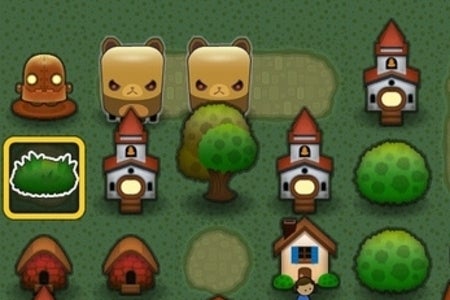 A court case over a copycat iOS game can continue, a US judge has ruled. As reported by Gamasutra, a judge denied 6waves LolApps' motion to dismiss a suit filed against it by SpryFox, creators of the multiplatform social game Triple Town.
SpryFox alleges that 6waves LolApps' Yeti Town is a copyright infringing clone of Triple Town, and the judge ruled that SpryFox showed substantial enough similarities between the two games that the case should continue.
According to the judge's decision, "[T]he question in this case is not whether the games are similar (they certainly are), but whether that similarity amounts to an infringement of SpryFox's copyright in Triple Town or an infringement of Triple Town's trademark or trade dress." While the case has yet to be resolved, the judge noted that "Spry Fox has plausibly alleged substantial similarity between Triple Town and Yeti Town."
SpryFox's original complaint was filed in January in the Washington Western District court. In it, the studio detailed how it was previously in negotiations with 6waves Lolapps to produce a Facebook version of Triple Town. However, Spry Fox said the latter company pulled out of the negotiations on the exact day it published Yeti Town.
This is not the only social game trademark infringement case making its way through the courts right now. In August, Electronic Arts filed suit against Zynga, alleging the social gaming company's The Ville was illegally similar to its own Facebook title, The Sims Social.