Pikmin, Wii Fit and New Super Mario Bros. lead the charge for Wii U
Nintendo focuses on games at E3, Ass Creed 3, Mass Effect 3 and Batman: Arkham City: Armoured Edition confirmed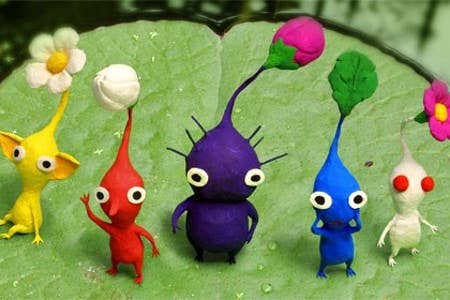 At a presentation at the E3 Expo, Nintendo revealed a host of new and established games for its Wii U console.
The presentation began with the announcement of the long-awaited Pikmin 3, which will integrate the Wii U controllers screen to expand the game's strategy mechanics.
Nintendo also unveiled new iterations of its established franchises - New Super Mario Bros. U and Wii Fit U - and two new IP: a singing game with the working title 'Sing', and NintendoLand, a minigame collection based on classic Nintendo games and characters that showcases the various functions of the Wii U.
Nintendoland is reminiscent of Wii Sports, which was bundled with the the console. Nintendo made no announcements regarding pricing, but confirmed that the game would be available day-and-date with the console.
The Wii U's third-party slate featured a number of graphically intensive games that weren't released for the Wii. The presentation focused on Batman: Arkham City , which will be released in a modified "Armoured Edition" that integrates the controller's screen in a number of ways.
Other existing games that will be re-released for Wii U included Darksiders, Mass Effect 3, Tekken Tag Tournament 2, Ninja Gaiden 3, and Aliens : Colonial Marines. Ubisoft will be one of the key third-party publishers for the Wii U, announcing a diverse slate of games that included Assassin's Creed 3, Just Dance 4, two Rabbids titles, and and a new IP called ZombiU.