OnLive assets sold for $4.8m
Letter shows price paid by Lauder Partners and new OnLive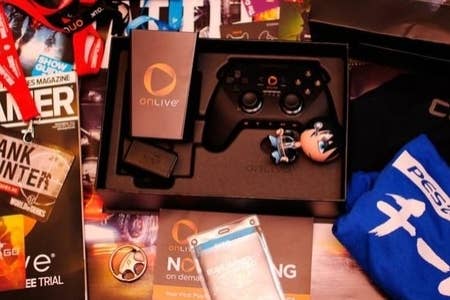 Documents have come to light that show cloud gaming service OnLive's assets were sold for just $4.8 million to Lauder Partners, less than half of its $18.7 million debts.
The letter was seen by Bay Area paper MercuryNews and was written by Joel Weinberg, the CEO of Insolvency Services Group, which was handling OnLive's shut down and sale.
"Had the sale to the buyer not taken place, the assignee would have been left with inadequate capital to fund the significant costs to preserve and market OnLive's patents and other intellectual property, thus greatly reducing expected recoveries essentially to those of a forced piecemeal auction," said Weinberg in the letter.
The authenticity of the letter was confirmed by Weinberg's legal representative.
"When planned financing didn't work out, the company was left with few options," responded OnLive in a statement.
"Transitioning through this unexpected event has not been easy, but it has left the company much healthier."
OnLive was acquired by Lauder Partners in August, becoming a new company and leaving behind its substantial debts and the majority of its staff.
GamesIndustry International spoke to the new OnLive last month, when new CEO Charles Jablonski declared the new company had to prove itself as a business.
"If I had to encapsulate what the major strategic change of direction is it's this - this is going to be a business. It's capable of being a great business and that's what we need to concentrate on. But you don't cost-cut your way to success. Businesses succeed because they have revenue. We were very good in proving the technological thesis, we now have to prove the business in the short and medium term."