Large Wii U firmware update reportedly bricking consoles
Slow install prompts consumers to reset, incapacitating machines [UPDATED]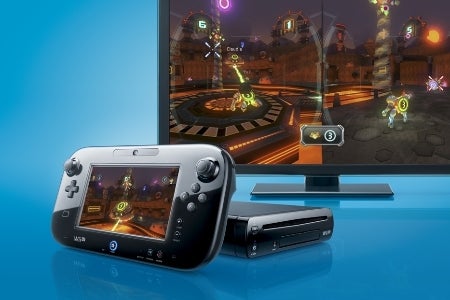 Update: Eurogamer tech expert Rich Leadbetter informs us that the update is 1GB, not 5GB as was originally reported. You're left with 25GB of useable space on the flash storage after it has installed. The installation process took 11 minutes. GamesIndustry International has also reached out to Nintendo for further comment.
Original story:
It has been reported that a mandatory firmware update for the Wii U requires up to 5GB of storage space, potentially leaving customers who bought an 8GB unit without enough room to install Nintendo Land. In addition, the update has been installing so slowly for some that customers have been resetting or powering down their Wii U before the process has finished, 'bricking' the console for good.
Ben Fritz, of the LA Times, tweeted a warning to consumers about unplugging or resetting during the update process, which he claims lasted over two hours.
"Warning: don't unplug your Wii U during the 2 hour plus software update or the console stops working."

Ben Fritz, LA Times, via Twitter.
.

Geoff Keighley, presenter of the Spike TV show GTTV, also tweeted about the update, giving the 5gb figure but reducing load times to about one hour.

"The Wii U firmware update is apparently about 5 gigs," wrote Keighley. "No wonder it takes about an hour+ to download."

Storage space on the flash memory-based Wii U is at a premium, as it is on any console without hard drive storage, so to immediately lose more than half of it to an enforced update would be a huge blow to new owners. Nintendo has been approached for clarification on the update's size and for advice for any customers experiencing problems.