Apple and Google looking to settle patent war
Both companies look to arbitration to solve their differences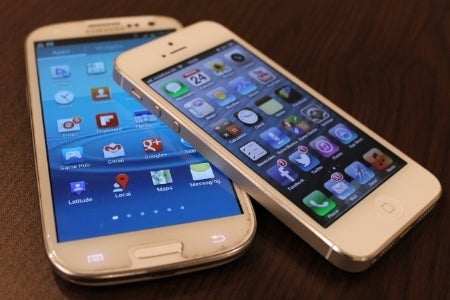 According to a court filing obtained by Bloomberg, Apple and Google are considering arbitration in their legal battle over mobile technology patents. Both companies are trading proposals on a licensing agreement over essential smartphone patents. The possibility has sprung out of the ongoing dispute (Apple Inc. v. Motorola Mobility Inc., 11cv178, U.S. District Court for the Western District of Wisconsin) between Apple and Google subsidiary Motorola Mobility.
"Apple is also interested in resolving its dispute with Motorola completely and agrees that arbitration may be the best vehicle to resolve the parties' dispute," Apple said in the filing.
"We have long sought a path to resolving patent issues and we welcome the chance to build on the constructive dialogue between our companies," Google General Counsel Kent Walker said in a filed letter to Apple. "While we prefer to seek a framework for a global (rather than piecemeal) resolution that addresses all of our patent disputes, we are committed to reaching agreement on a license for our respective standard-essential patents."
"Apple's goal has always been to find a mutual and transparent process to resolve this dispute on terms that are fair, reasonable and non-discriminatory without the threat or taint of exclusionary remedies," Apple General Counsel Bruce Sewell said in a letter to Google.
An agreement could end Apple's lawsuits against other Android hardware vendors. Apple and Android vendor HTC recently reached a 10-year patent licensing agreement.