Wii U lacks "killer app" say analysts
More information about the console is wanted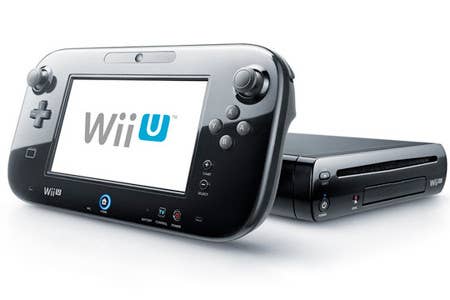 Analysts sent out statements reacting to what they saw of the Wii U, and most were clearly concerned about the software shown (or lack thereof), what form the third party support will take and what the pricing and release will eventually be. Even those that were somewhat impressed by Nintendo's new home console still have questions and concerns about the device.
Sterne Agee analysts Arvind Bhatia and Brett Strauser both were hoping that there would be more information about the Wii U's launch date/price and a true killer app to push users to upgrade. "None of that happened," they said. "Wii U, which investors were hoping would help revive the weak trends, has had a mediocre showing at the show this year. While the Wii U's user interface with the tablet controller is interesting, we didn't see many games taking advantage of the controller. Most of the third party publishers we spoke to seemed to be lukewarm about the Wii U console and don't seem to be developing games for it aggressively. That said, Nintendo has always had the ability to surprise everyone."
Wedbush Securities' Michael Pachter was disappointed that Nintendo was no more specific about the Wii U's release than Holiday 2012, noted that details like the technical specifications are still a mystery and that "widespread third-party support appears to be lacking so far." He also noted that while the company confirmed that Wii U would support two separate GamePads, "pricing may make owning two GamePads an expensive luxury, and the focus will be on the single GamePad experience for the time being."
"Overall, we were disappointed with the Nintendo presentation, as many key questions about the Wii U remained unanswered, a year after the console's official introduction, and less than seven month's before its scheduled release," he added. "We would have liked additional information on Wii U's technical specifications, release dates, and pricing. Also, it remains unclear at this point whether Nintendo will have the third-party support needed for Wii U to appeal to a wider audience of gamers."
Colin Sebastian was more upbeat in his assessment, though he still wanted more. "Nintendo hopes to build off of the success of the Wii with a more engaging experience using the GamePad tablet, as well as in-game social networking (Miiverse) and broad entertainment options. In our view, the platform is a clear improvement over the Wii, but questions remain in terms of launch details, the depth of online services, and third-party game pipeline. It also appears that Nintendo is targeting its traditional fan base, as well as younger audiences, although we see an opportunity to attract core gamers growing impatient for the launches of the next-generation Xbox and PlayStation."
"Key Wii-U launch titles include first-party games Super Mario Bros. and Pikmin, as well as third-party titles Batman (Warner), Assassin's Creed (UbiSoft) and a Wii-U exclusive ZombiU (UbiSoft). However, we did not see a clear 'killer app' for the core audience," he concluded.