38 Studios and Big Huge Games shut down
Update: "A companywide lay off is absolutely necessary. These layoffs are non-voluntary and non-disciplinary," reads email to staff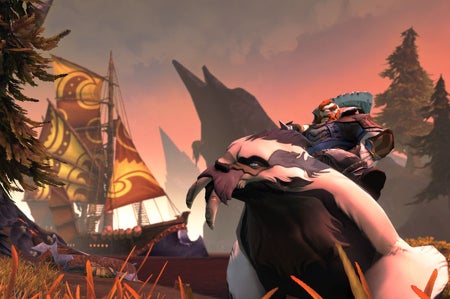 UPDATE: WPRI has obtained the email reportedly sent to all 38 Studio employees.
"The Company is experiencing an economic downturn. To avoid further losses and possibility of retrenchment, the Company has decided that a companywide lay off is absolutely necessary. These layoffs are non-voluntary and non-disciplinary," reads the email.
"This is your official notice of lay off, effective today, Thursday, May 24th, 2012."
According to WPRI, 38 Studios employed 379 full-time employees.
Original story:
Sources have told Polygon and Kotaku that 38 Studios and its subsidiary Big Huge Games have both laid off all employees. This follows the departure of 38 Studios CEO Jen MacLean and senior vice president of product development John Blakely. One of the sources sent Kotaku an email detailing the ongoing situation.
"38 Studios just laid off its entire staff, both Providence and BHG studios are being shuttered," began the email. "We have not received a paycheck since April 30th. On May 15th, we found out we were not getting paid when our checks did not hit our accounts. Our medical insurance runs out tonight at midnight. We found this out when an employee's pregnant wife was told by her doctor, this was on Tuesday 22nd May this week."
"The company has not communicated anything concrete to the team throughout this process, leaving team members to figure out insurance stop-gaps (where people could afford it), etc. on their own."
Sources also mentioned the same situation to Joystiq. The news was seemingly confirmed by Big Huge Games lead world designer Colin Campell on Twitter.
"Big Huge Games was home for my wife and me for our adult lives so far. I'll miss it terribly, but so proud. Good night and good luck," he tweeted today.
38 Studios has been dealing with financial trouble since it missed it loan payment of $1.125 million to the Rhode Island Economic Development Corporation. The company later made its payment, but doing so put the studio in a dire financial situation. There is a press conference being held this evening to give an official statement of the status of 38 Studios.
Like many times a studio shuts down, it's a damn shame. We hope that those affected find new work soon.