Epic expects next-gen dev costs to double
Tim Sweeney says escalating costs could have been worse, free-to-play "more and more inevitable"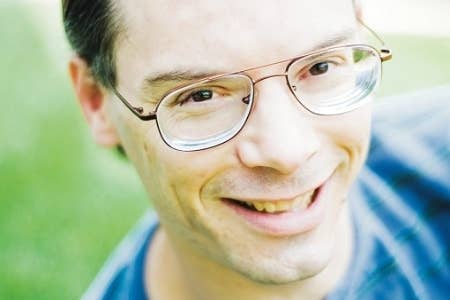 Games for the next-generation consoles and PCs will come with suitably next-generation price tags. In a keynote address at the Montreal International Game Summit today, attended by GamesIndustry International, Epic Games chief technology officer Tim Sweeney said he expects Epic to be able to build next-gen titles for "only about double the cost" of games from the start of the current generation.
While the bump in budget is significant, Sweeney said it could have been worse. He talked about Epic's first next-gen tech demo, a 2011 clip called Samaritan that showed off Direct X 11 technology in a modified version of Unreal Engine 3. While Sweeney said Epic was enthusiastic about the results, the company was "greatly worried" about the cost. Although the clip was just under three minutes in length, it took four months and a team of 30 people to create.
"If we extrapolate that into creating an entire game, we were worried that the cost would go up by a factor of three or four or even five in the next generation," Sweeney said. "And of course, we felt that was not acceptable."
The demo convinced the company to double down on its content and production tools. The company was able to partially offset the increase in next-gen costs with improved production efficiency, which Sweeney said brought the projected cost of development down.
Another trend Sweeney underscored in his talk was the idea of the game industry "defragmenting." Games are crossing borders more easily than ever before (he noted the global popularity of League of Legends), and he added that crossing platforms is going to become more common as the console, PC, mobile, and browser-based markets converge on a common feature set marked by high-resolution displays, Direct X 11 graphics, and multicore CPUs.
Sweeney addressed more disruptive trends in the industry, such as the arrival of free-to-play gaming.
"Free to play gaming is becoming more and more inevitable," Sweeney said. "If a user has world-class, AAA free-to-play games to choose from side-by-side with $60 games that are available only on a disc in a retail store, free-to-play games are very likely to win. So we need to really be mindful of this trend and start building games that have monetization and are designed to be piracy-proof."
Epic is preparing its own foray into the world of free-to-play games with the upcoming PC game Fortnite.