The cannibalization takeaway | This Week in Business
Ubisoft's free-to-play faux pas simply reflective of the industry's increasing hunger for lucrative brand extensions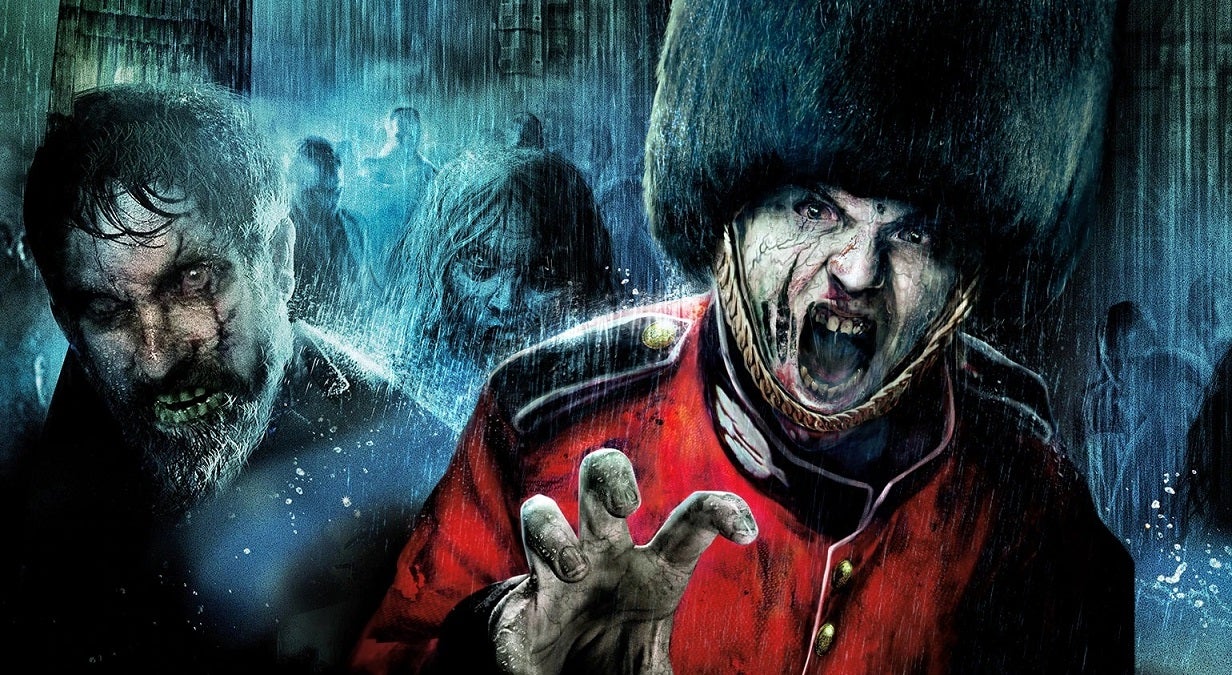 Ubisoft kicked a bit of a hornet's nest this weekend when it announced its annual results, producing record revenues while kicking Skull and Bones back into the next fiscal year for the third time in four years.
Besides saving me the trouble of writing new headlines, Ubisoft also raised some eyebrows (and voices) when it told investors it was backing off of its previous goal to publish three to four premium AAA games a year.
"It is no longer a proper indication of our value creation dynamics," Ubisoft CFO Frédérick Duguet explained, noting that Ubisoft is "building high-end free-to-play games to be trending toward AAA ambitions over the long term."
This was taken by some to mean that Ubisoft was all but giving up on AAA games and transitioning its business over to free-to-play, which prompted the publisher to issue a clarification.
QUOTE| "We are excited to be investing more in free-to-play experiences, however we want to clarify that this does not mean reducing our AAA offering. Our aim is to continue to deliver premium experiences to players such as Far Cry 6, Rainbow Six Quarantine, Riders Republic and Skull & Bones to name a few while also expanding our free-to-play portfolio and strengthening our brands to reach even more players." - Ubisoft clarifies its greater strategy.
This isn't the first time a publisher has discovered that the things investors want to hear and the things gamers want to hear can be very different things, even when the essential strategy being described is the same in either case.
In fact, it's the same strategy we're seeing across the industry right now. AAA publishers are rolling out free-to-play brand extensions left and right, and unlike the free-to-play spin-offs of previous generations, these things are getting closer and closer to the real deal.
Once upon a time, publishers might have been more cautious about something like that, worried that people wouldn't pony up $60 for the new hotness when they can have a functionally similar experience for free. As much as the free-to-play model has tremendous potential to expand the fanbase, concerns about cannibalization helped keep those experiments relatively few and far between.
But then Fortnite and PUBG showed how well a core gaming experience could work on mobile, and Activision couldn't resist the temptation of Call of Duty Mobile. To put it mildly, there's been no indication of any cannibalization.
STAT | 0 - The number of times Call of Duty has been absent from the top 10 of the NPD Group's monthly best-selling games chart since Call of Duty Mobile debuted in October of 2019.
The following March, Activision launched Call of Duty Warzone, a free-to-play battle royale version of Call of Duty that is not only on the same platforms as the Call of Duty premium games, but is fully integrated with them as well. It's been over a year, and the premium Call of Duty business has been as strong as ever.
Call of Duty has carried Activision Blizzard to record results while the Activision segment's monthly active user base has jumped from 36 million on the eve of Call of Duty Mobile's debut to 150 million as of its most recent quarterly earnings report.
Any company looking for a second example could look at Mario Kart: Tour, which debuted just a month earlier than Call of Duty Mobile. The free-to-play mobile game may not be as close a substitute for the premium games as Call of Duty's brand extensions, but it's still a successful approximation of the experience, with more than $200 million in lifetime player spending and 200 million downloads as of last month, according to Senor Tower.
So how has Mario Kart 8 Deluxe on the Switch -- which still sells for full price despite being four years old -- fared since Mario fans could get a taste of the fun for free on mobile?
STAT | 0 - The number of times Mario Kart 8 Deluxe has been absent from the top 20 of the NPD Group's monthly best-selling games chart since Mario Kart Tour debuted in September of 2019, a performance made all the more impressive by the fact that Deluxe is four years old, doesn't receive regular updates, was already a remaster of 2014's Mario Kart 8, and is competing in those charts with one hand tied behind its back because Nintendo doesn't share digital sales data with the NPD so it's reaching those chart positions entirely based on physical unit sales, many of them coming during a pandemic when stores selling physical copies of games were closed.
If you want to look at it the other way around, the free-to-play Animal Crossing: Pocket Camp launched in 2017 and does not appear to have dissuaded the 32.6 million people who purchased last year's Animal Crossing: New Horizons.
Of course, Call of Duty and Nintendo occupy rarified positions in the industry, and it's entirely possible more middling franchises would find themselves diluted by parallel free-to-play titles rather than strengthened by them.
The good news is we'll soon have a more concrete idea of just how broadly applicable this strategy is, as major publishers are lining up to run parallel games promising similar experiences on new platforms or business models.
We've got free-to-play versions of Battlefield, The Division, and Diablo in the works, while even existing free-to-play titles like Apex Legends and Rocket League are moving to mobile with experiences unconnected to the original games.
Given gaming's well documented fondness for zombies, it would be surprising if all of these efforts can avoid eating their own.
STAT | 19% - The percentage of EA revenue that came from full game sales last quarter. The rest was from its live services businesses like FIFA Ultimate Team and Apex Legends.
QUOTE | "We've reached basically full penetration on console and mobile offers the biggest growth opportunity... Everybody has a mobile device and they have it with them all the time. Not everybody has a console and not everybody has a gaming PC." - Epic Games marketing director Matthew Weissinger's testimony gives an idea of why Epic is fighting so hard with Apple over the App Store's 30% revenue cut, even though the App Store accounted for just 7% of Fortnite revenues, compared to 46.8% for PlayStation, 27.5% for Xbox, 9.6% for PC, and 8.4% for Switch.
QUOTE | "You understand, sir, that the typical user of Clash Royale doesn't have a research team, correct? ...And so as part of the 'frictionless' process, they cannot go to a research team of five PhD economists and ask them to please find how to conduct the transaction, correct?" - Epic's legal counsel goes for the kill after Apple's expert witness economist is unable to demonstrate in court how to make Clash Royale purchases through the Safari browser instead of through the app, something he testified was possible to show that the iPhone maker's grip on the market is not as tight as the Fortnite firm alleges.
STAT | 1 million - The number of "problematic" apps Apple rejected from the App Store last year. The total number of apps currently on the App Store is 1.8 million.
QUOTE | "Apple achieves [an estimated $14.9 billion annual profit on the App Store] by adding exorbitant and unjustified charges on its users. It would not be able to impose these exorbitant charges if competitor platforms and payment systems were allowed to compete on its devices. It is a clear abuse by Apple of the law and its own customers." - A class-action lawsuit filed in the UK against Apple this week, evidence that the company's legal headaches will continue regardless of the US court case brought by Epic Games.
STAT | 5% (or less) - The percentage of US iPhone users who have allowed apps to track them for advertising purposes. With the rollout of iOS 14.5, Apple now requires apps to get explicit user permission for tracking before they can do so.
STAT | 25 - The number of PS5 games in development at Sony, according to PlayStation Studios head Hermen Hulst. About half of them are new intellectual properties.
QUOTE | "A game is a box you scream into, or not, as the mood strikes you. If you feel better after screaming into the box, that is known as an Achievement." - Glass Bottom Games CEO Megan Fox was one of numerous industry people we asked to give us their definitions of video games in light of last week's silliness.
QUOTE | "A great way to ensure that the player is fully immersed in the music is to push them through the level at a pace that matches the song. That way, you know exactly where they are and what they need to do at all times. However, we were wary that one of our guiding principles for all levels was to ensure they had a sense of freedom and expression, and this wasn't something we wanted to compromise on." - In an Academy article detailing the creation of the licensed music levels in Sackboy: A Big Adventure, Sumo Digital's Jack Houghton explains one of the earliest challenges the idea faced.
QUOTE | "Committed to providing greater transparency on value probabilities for in-game purchases" - One of three factors called out by MapleStory publisher Nexon in its quarterly earnings report as things that could meaningfully hurt the company's bottom line, a clear admission if people knew the precise odds for the loot boxes they were buying, sales would be hurt so significantly that investors needed to be warned of it.
QUOTE | "Google says Stadia is 'alive and well'" - The headline for our recent interview with Stadia representatives. As a general rule, when a thing being "alive and well" is newsy enough to be the headline of a story, it probably isn't as alive and well as it would like to be.