Mario Kart Tour exceeds $200m lifetime revenue
Nintendo's mobile racer also surpassed 200 million downloads across App Store and Google Play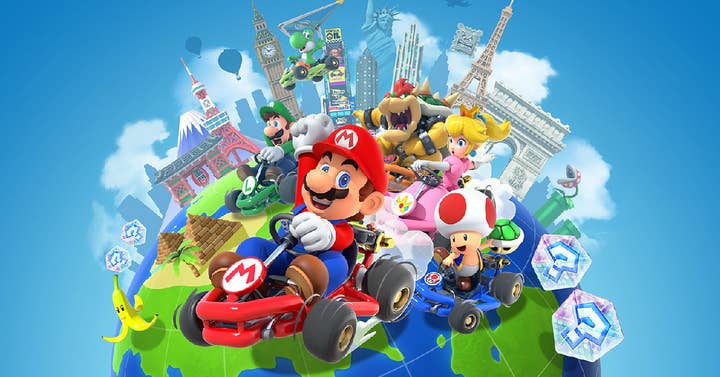 Mario Kart Tour has accumulated over $200 million in player-spending, as well as over 200 million installs since its launch in September 2019, according to Sensor Tower.
In a blog post, the mobile analytics firm highlighted a strong launch for Nintendo's racer, amassing over 100 million downloads in its first 11 days. During that period, the game also generated $17.8 million in revenue.
Mario Kart Tour is free to download across app stores but is fueled by Gold Pass, a premium subscription that grants players access to additional in-game content for £4.99 a month.
The US is Mario Kart Tour's top territory for player spending, responsible for almost $76 million of the lifetime total. It's followed by Japan which makes up 28% of the total, and France, with 7.3%.
A majority of lifetime installs also came from the US, which accounted for 37.4 million downloads, or 18.6% of the game's total installs worldwide. It's followed by Brazil which represents 9.4% of installs, and Mexico with 7.8%.
Overall, Google Play made up the majority of all installs, accounting for 56.2% of all downloads. Meanwhile, The App Store generated a higher share of revenue, with 63.4% of all player spending native to iOS.
Mario Kart Tour was Nintendo's second best-grossing mobile app in the last year, generating $93 million in player spending between April 1, 2020 and March 31, 2021. For comparison, the company's biggest revenue driver on mobile was Fire Emblem Heroes, which made $163 million.
"While Mario Kart Tour has not been able to sustain the highs of its big launch, it has maintained a fairly consistent revenue stream, generating $7.7 million on average per month globally over the last year," said Sensor Tower's EMEA mobile insights strategist Craig Chapple.
"The title is an example of the power of big IP in generating launch buzz, particularly important with the looming IDFA changes."