Epic v. Apple shows games industry at its most absurd | This Week in Business
Minecraft isn't a game, Sony is tearing friendships apart, Apple taking 30% makes the world a better place, and other dubious claims aired in court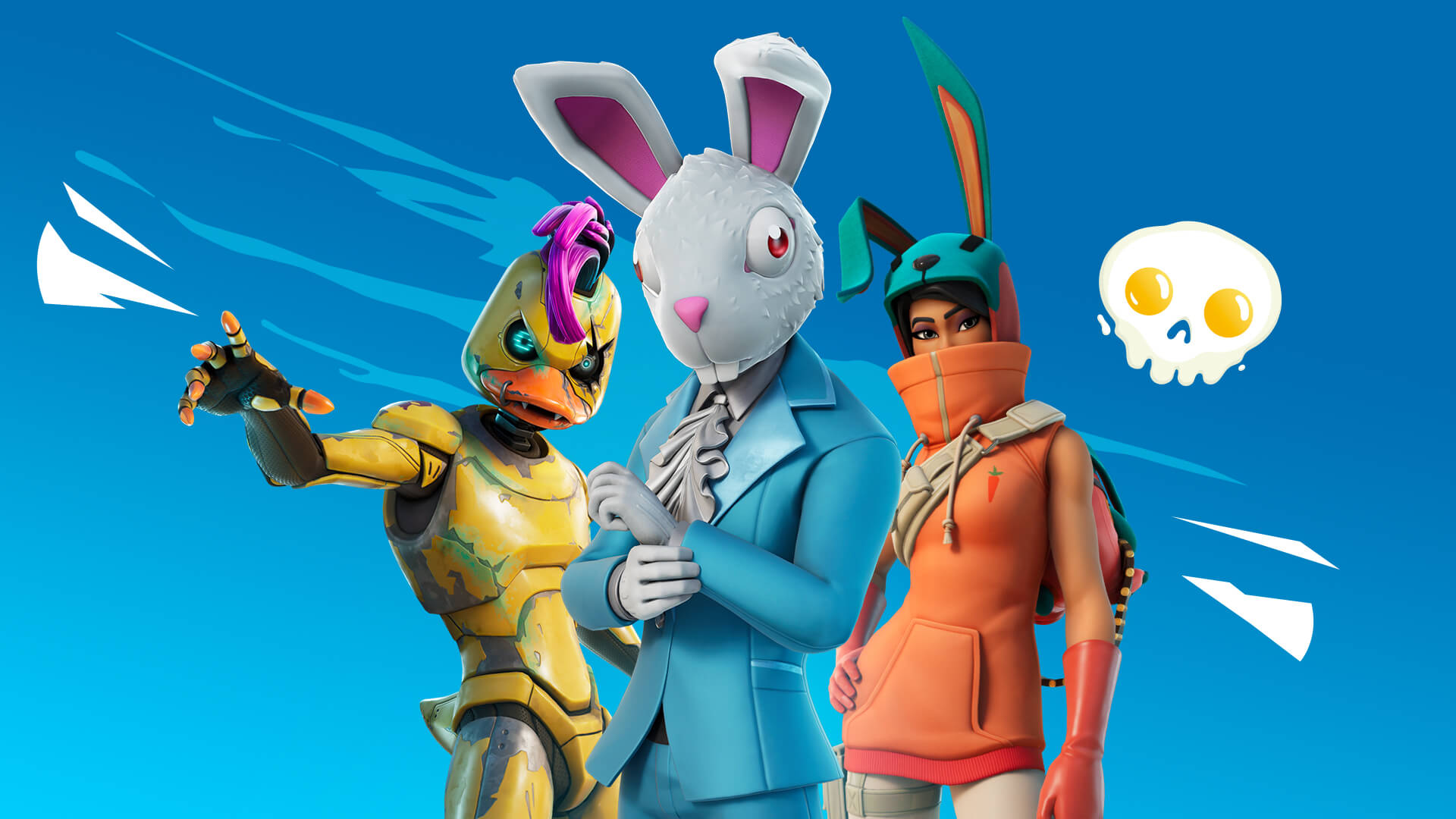 I love a good games industry lawsuit.
The games industry is an absurd place, and nothing shows this off more than a legal battle.
Without lawsuits, we never would have found about Rockstar Games co-founder Sam Houser begging Rockstar North president Leslie Benzies to help fix the troubled development of Red Dead Redemption by proclaiming, "I need The Benz!"
Who could have guessed that before Activision fired Infinity Ward co-founders Jason West and Vince Zampella, they were the type to sign off emails with "Boom boom pow. Away."?
How else would we know about Gearbox's Randy Pitchford leaving a USB drive of company information and pornography at a Medieval Times in Dallas? (I mean, other than him talking about it on a podcast.)
If you can get past the idea of people weaponizing the legal system not just to establish wrongdoing but to invade privacy and subject their rivals to public embarrassment, there's some fun to be had here.
And this week's Epic v. Apple trial has had it all. Embarrassing and incriminating emails entered into evidence, people forced to take absurd positions rather than concede the mildest of points, people struggling to establish legal definitions for what and a judge who seems frequently exasperated by having to deal with all of our gaming nonsense.
We've even had accidental disclosures of sealed documents, as the publicly accessible site of exhibits in the case has on multiple occasions posted emails and documents it shouldn't have and then removed them, but not before the secrets had been spilled.
Let's dig in.
QUOTE | "Free Fortnite!" - As hundreds of listeners called into the public phone line to listen to court proceedings on day one, several virtual attendees realized the court hadn't muted all the lines. It took the court about 20 minutes to figure out the muting function, setting the tone for a truly silly week.
QUOTE | "Your honor, Epic wants to reach customers lost inside Apple's walled garden." - In opening statements, Epic's counsel gets a bit dramatic about the plight of iPhone users who can't get a 20% discount on V-Bucks by buying them from Epic directly on their phones.
QUOTE | "The most dangerous thing Epic is going to sell the court is the idea that consumers would be better off if Epic had its way. Nothing could be further from the truth. Epic speculates about a world where Apple is a different company. And it's asking this court to make a big bet that that world is a better world than the one we live in. It isn't." - Not to be outdone, Apple's counsel makes the case into a struggle over the fate of the world itself.
QUOTE | "Many Fortnite players are kids, and their friendships are being torn apart by Sony's segregation of players on competing platforms." - Tim Sweeney continues the hyperbole trend in an email to Sony third-party relations head Phil Rosenberg about allowing Fortnite cross-play on PS4.
QUOTE | "I can't think of a scenario where Epic doesn't get what we want -- that possibility went out the window when Fortnite became the biggest game on PlayStation"- Epic VP of business development Joe Kreiner puts even more pressure on Sony over cross-play. Epic did get it wanted, but it agreed to pay Sony for enabling cross-platform play.
STAT | 40% - The percentage of Fortnite revenue Epic expected to come from the PS4 last year, by far the largest platform for the game. The iOS version of the game was only expected to account for 5.8% of the business.
QUOTE | "Roblox is an app in which users create a profile, hang out with their friends... and they can join in these experiences that I would look at as content. And so if you think of a game or app, games are incredibly dynamic. Games have a beginning and end. There are challenges in place. I look at the experiences that are in Roblox similar to the experiences that are in Minecraft. These are maps, these are worlds. And they have boundaries in terms of what they're capable of. So I think while the email suggests that these are games, that's not how we looked at it. And that's why it's compliant with the rules today." - Apple marketing director Trystan Kosmynka explains to Epic's lawyer why Apple doesn't consider Roblox (or Minecraft, apparently) a game.
QUOTE | "I'm having a hard time with that… It doesn't make sense to me. Logically, if your kid shows you this app and says, 'My friends are playing this and I want to play,' I mean, they're playing a game." - The judge, as Kosmynka wrapped up his testimony Friday afternoon, expressed her skepticism of Kosmynka's definition of games.
QUOTE | "Is this the guy that was at one of our rehearsals?" - After receiving an email from Tim Sweeney suggesting a fundamental overhaul of the entire App Store business model, Apple CEO Tim Cook emails fellow Apple executives unsure about the identity of his fellow billionaire.
STAT | 1.8 - The number of cents Epic wound up paying developer Six Foot for every free copy of Rime given away through the Epic Games Store in a 2019 promotion, just part of the Epic Games Store sales data exposed as part of the court case.
STAT | 2 (and counting) - The number of times attorneys have asked witnesses if Stadia has been shut down.
STAT | 0 - The number of witnesses who were able to confidently say Stadia still exists.
STAT | $5.4 billion - The amount of revenue Epic brought in from a single product, Fortnite, in 2018.
STAT | $5.15 billion - The amount of revenue Electronic Arts brought in from its entire business in fiscal 2018, a record for the company.
STAT | 2023 - The earliest Epic Games expects the Epic Games Store to be able to post an annual profit.
STAT | 40% - The percentage of iOS apps submitted last year that were rejected for privacy guideline violations.
Woof. That's a lot, and far from a comprehensive list of the new things we learned or the goofy stuff people have said as part of this trial. The good news is that we're still expecting a couple more weeks of this trial, and if we're particularly lucky, there could be a few more big cases coming down the pipe.
QUOTE | "When I asked Valve about this plan, they replied that they would remove Overgrowth from Steam if I allowed it to be sold at a lower price anywhere, even from my own website without Steam keys and without Steam's DRM." - Wolfire CEO David Rosen explains how Valve scuttled his plan to pass on savings from the lower platform revenue share on rival storefronts to consumers, prompting him to file a class-action anti-trust suit against the dominant PC storefront.
QUOTE | "Sony's monopoly allows it to charge supracompetitive prices for digital PlayStation games, which are significantly higher than their physical counterparts sold in a competitive retail market, and significantly higher than they would be in a competitive retail market for digital games." - A class-action lawsuit filed against Sony over its decision to forbid sales of digital games through third-party retailers.
QUOTE | "I can't wait." - Me, a person with an apparently insatiable appetite for nonsense.