Google says Stadia is "alive and well"
Developer marketing lead Nate Ahearn and two Stadia Makers studios offer insight into the status of the cloud gaming service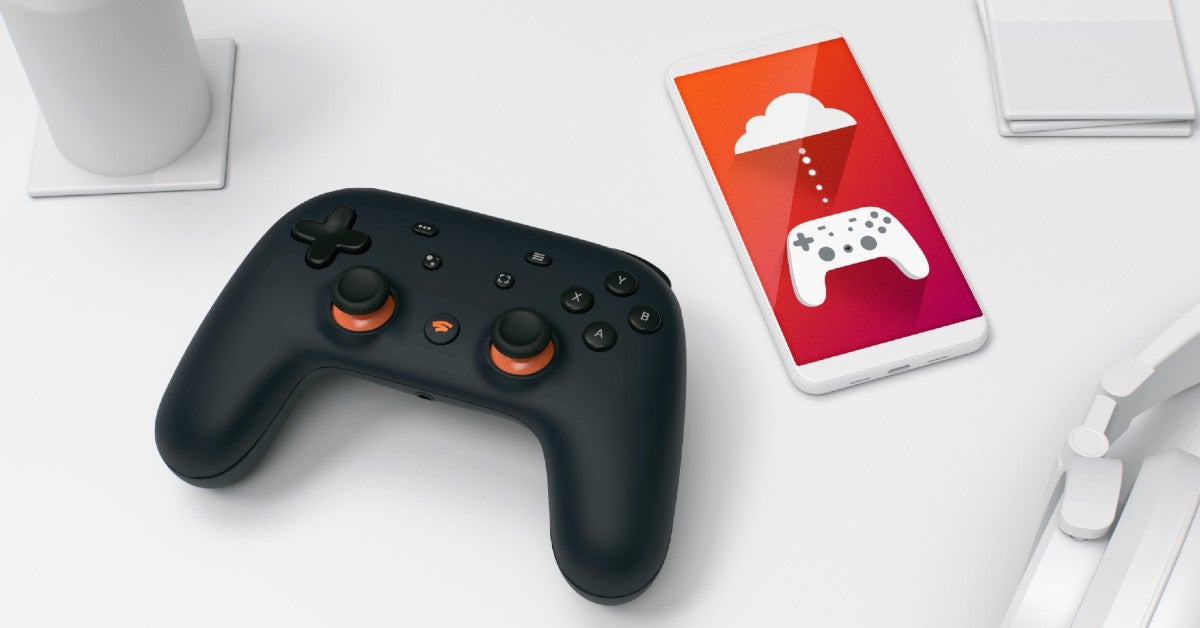 Google Stadia has been grabbing headlines in 2021 -- but perhaps not quite in the way the internet giant would like.
First, the company closed its internal development studio, Stadia Games & Entertainment, less than two years after service launched, seemingly putting an end to the hope of ever seeing first-party titles that truly demonstrate the full power of the cloud gaming service.
In doing so, Google lost key talent like former EA and Ubisoft producer Jade Raymond, who has since received investment from PlayStation for her new venture Haven Studios.
All went quiet until earlier this month when Stadia's head of product John Justice resigned, and six members of staff went to join Raymond at Haven.
Given the mixed reception at launch, previous complaints around a lack of updates about the service, and even the fact that various witnesses in the ongoing Epic vs Apple trial can't seem to figure out whether Stadia is even still operating, it's all too easy to imagine the cloud gaming service's days might be numbered.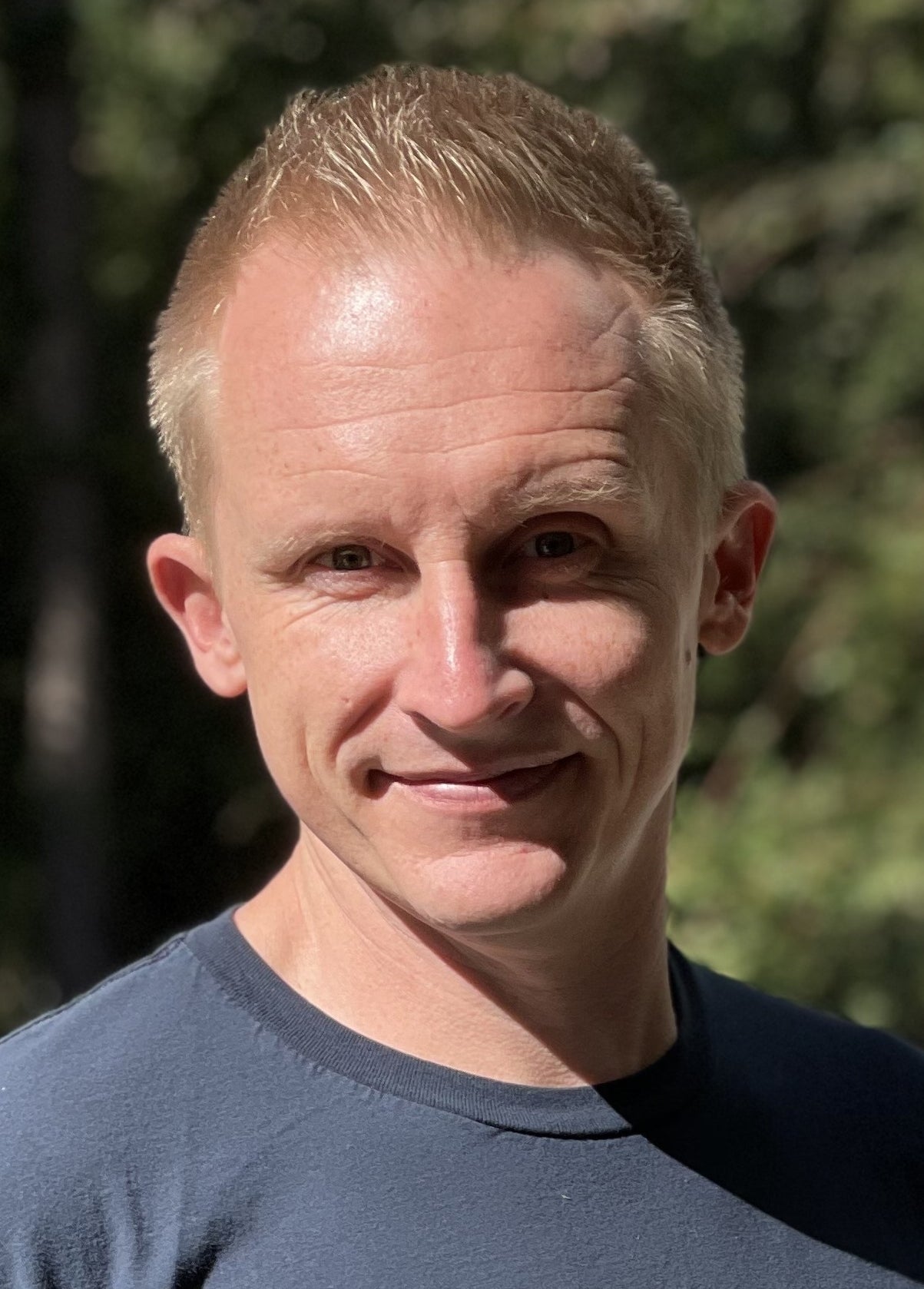 But developer marketing lead Nate Ahearn tells GamesIndustry.biz the platform is "alive and well."
"We're well on our way to over 100 new games launching on Stadia in 2021, and we're continuing to make Stadia a great place to play games on devices you already own," he says. "I'd tell any non-believers to take notice of how we're continuing to put our words into action, as we grow the Stadia Makers program and partner with AAA studios like Capcom, EA, Square Enix, Ubisoft and others."
When pressed for more information, Ahearn said Google was "focused on delivering value for our partners and on behalf of our players."
He pointed to the release of newer titles on the platform (such as last week's Resident Evil Village), the introduction of AAA hits like Resident Evil 7 and Star Wars: Jedi Fallen Order to the Stadia Pro subscription, and the ongoing addition of new features (the company introduced a search bar to Stadia).
We pushed for more information about the recent departures, to which a spokesperson replied reiterated that, when Google announced it was closing its studio, the company said it would be finding new roles for as much of the SG&E team as possible. As for the six joining Raymond's team, Google is "happy they were able to find new opportunities."
"I'd tell any non-believers to take notice of how we're continuing to put our words into action, as we grow the Stadia Makers program and partner with AAA studios"

Nate Ahearn, Google
The product team for Stadia, we're told, is now led by "long-time Googler and Stadia founder" Dov Zimring.
"Dov has been instrumental as a senior leader in the product development for both Project Stream and Stadia," the spokesperson added. "He will be leading the team toward our goals of creating the best possible platform for gamers and technology for our partners."
Another focus for the remaining Stadia team is the Stadia Makers program, an initiative that offers support on everything from development to marketing support to studios bringing Unity-based titles to the service. The program has already produced five indie titles for Stadia, with more than 20 more in development.
With no first-party exclusives heading to Stadia, you might expect that the onus is on indies enrolled in Stadia Makers to deliver titles that help to sell the platform, but Ahearn says that's not the case.
"We're not shifting pressure onto the independent studios we work with in Stadia Makers," he says. "The whole point of the program is to support their addition of Stadia as a launch platform for their game, not add any pressure or make anything harder for them."
The two indie studios we spoke to, ones currently working on new Stadia Makers releases, supported this claim. Marten Buijsse, community manager at Soedesco -- which recently launched Kaze and the Wild Masks on Stadia -- says the closure of the internal studio "has not had any impact on the support we received, or our relationship with Stadia."
Meanwhile, Alyssa Kollgaard -- senior producer at The Darkside Detective studio Akupara Games -- adds: "Google has been doing some internal reorganization that has impacted developers in some ways, but they have been transparent about their restructuring and working with us directly on ways to ensure we are supported to the same level we were when we signed on to the Makers Program."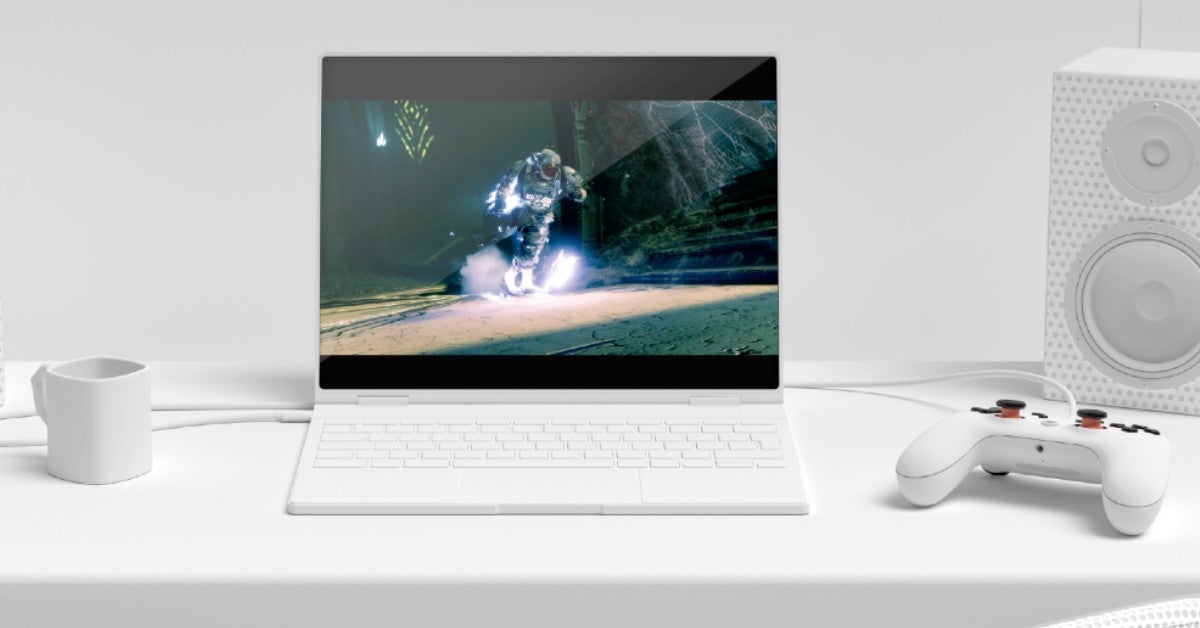 It's also worth noting that Stadia Makers is not set up to be a source of true service-selling exclusives. Some titles have timed exclusivity, so debut on Stadia long before they're available on more traditional platforms, but Ahearn says Google is keen for developers to reach as wide an audience as possible -- even if it's on another platform.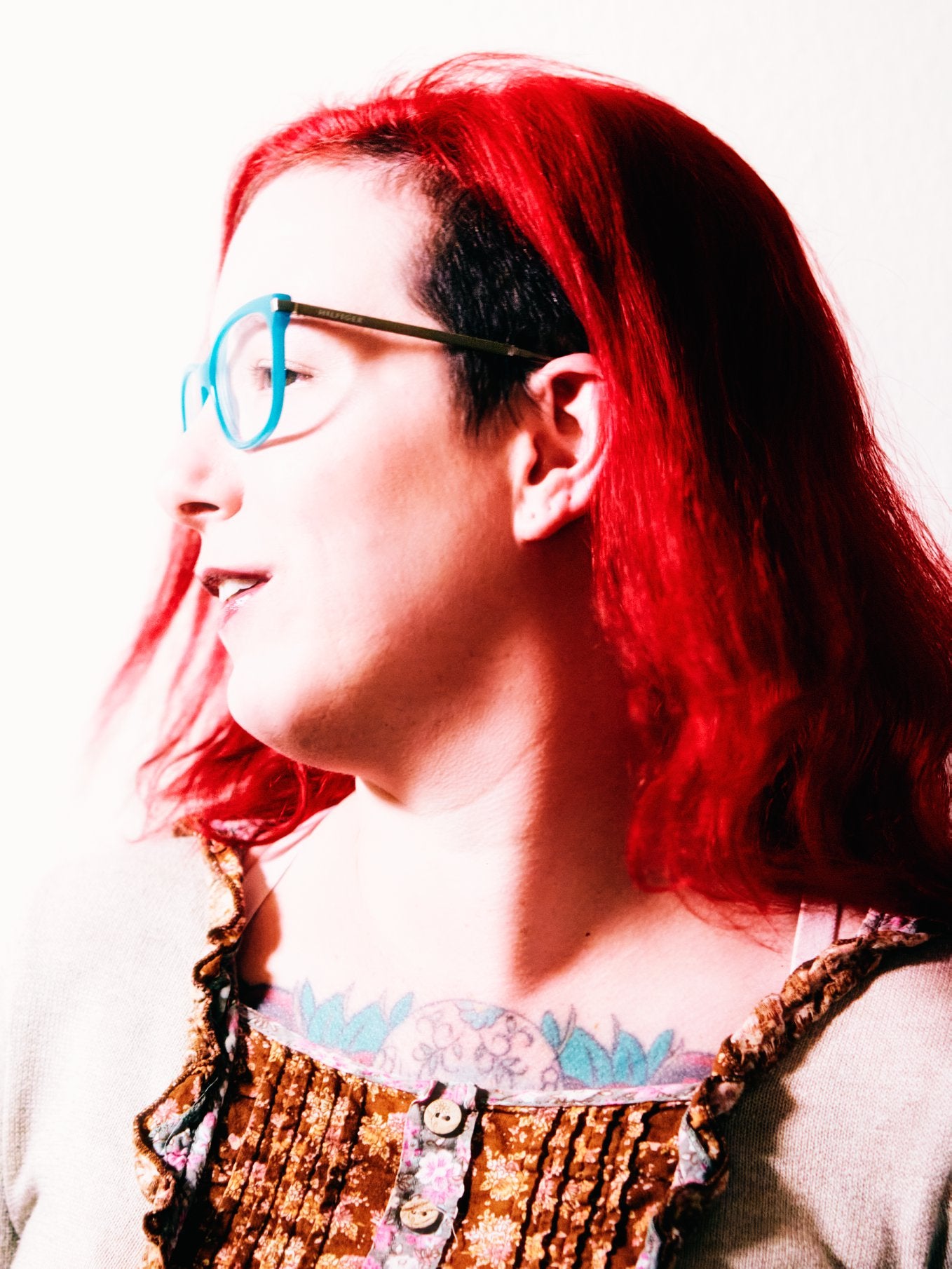 "An important distinction about Stadia Makers to highlight is that by design, we don't expect any studios to exclusively publish their game on Stadia," he says. "Rather, the program is designed to support studios in bringing their Unity-based games to launch on Stadia in addition to other platforms."
He continued: "That translates into more games for players to enjoy from diverse voices, that tackle themes like mental health, dystopian realities, and the human mind. For the independent studios that are part of Stadia Makers, 2021 will bring more players to experience their games instantly through the cloud, and we think that's a great opportunity to continue to build upon."
This brings up another mystery around Stadia's ongoing existence: its audience. Google has yet to confirm the number of people it has attracted with its cloud gaming service, but both studios we spoke to indicate there is at least demand for new titles, with Kollgaard describing Stadia users are "very hungry for titles and are engaged, vocal players."
"It's actually very interesting to see the demand for a cloud service like Stadia. It's filling a certain gap in the market"

Marten Buijsse, Soedesco
"Cloud based gaming is still relatively new, but in a lot of ways it mirrors early adoption of VR gaming," she says. "If you're familiar with the technology adoption life cycle, I'd say we are currently in the 'Early Adopter' phase moving into the 'Early Majority' phase. It hasn't quite reached that watershed moment yet, but Google is currently pushing the boundaries of the tech and has the strength of brand awareness and funding to really kickstart the field. It's not something that will happen overnight - it's a slow burn.
"The perceived barrier to entry is still a little bit high for new players -- they just don't know a lot about cloud gaming and how it works, and traditional consoles have been a mainstay of our industry since the beginning; players are a little reluctant to consider alternatives. It's always challenging to do something innovative, but everything is innovative before it becomes commonplace. If anyone is going to do it, it will be Google."
Buijsse adds: "It's actually very interesting to see the demand for a cloud service like Stadia, and you can clearly see that it's filling a certain gap in the market. I've seen a lot of people saying 'I wish this game was on mobile,' and Stadia makes it possible for these mobile players to play the game."
Ahearn reports more studios continue to sign on, and Google's partnership with Unity "has paid off" in helping those that have already released games in reaching new players. Looking ahead, the aim is to work more closely with these developers -- a necessity given the reorganisation of those that worked internally at Google.
"I'd say that one of the lessons we learned from our close relationships with Stadia Makers studios is that they wanted a closer relationship with our partner engineering team to walk through different technical resources and provide more direct support to shipping titles on Stadia," he concludes. "That's a change we made in February 2021 -- carving out more resources for our partner engineering team to work more closely with developers when necessary."