Epic Games claims Fortnite is at "full penetration" on console
Asserts that mobile with the biggest growth potential as it fights for restoration to iOS App Store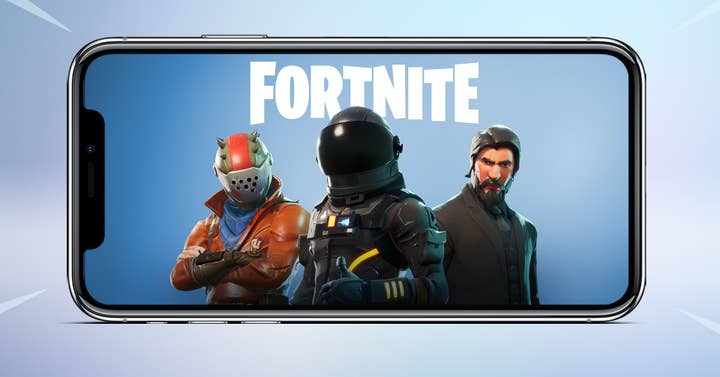 Epic Games claims Fortnite as big as it's going to get when it comes to the audience on consoles.
That's according to the testimony of the company's marketing director Matthew Weissinger, speaking yesterday on the sixth day of the ongoing Epic vs Apple antitrust trial.
Weissinger was asked whether there was a platform that represented the biggest growth potential for Fortnite, to which he responded: "Mobile."
When asked why, he said: "I mentioned it on Friday, but we've reached basically full penetration on console and mobile offers the biggest growth opportunity... Everybody has a mobile device and they have it with them all the time. Not everybody has a console and not everybody has a gaming PC."
The lawyer pressed him for details on how many iOS users Fortnite had when it was live, with Weissinger reporting there had been 2.5 million daily active users. He later explained this represented "about 10%" of Fortnite's total daily active users, approximately 30 million users.
He added that 2.86 billion hours were played between Fortnite's iOS launch in 2018 and its removal in August 2020.
When asked if Epic had been harmed by not having Fortnite on iOS, he replied: "Yes, absolutely... in a number of ways."
Weissinger reiterated that not everyone has a console, adding: "So already, there's a portion of our population who played on iOS that suddenly disappeared, because that was the only device they had. In addition to that, there are just times of the day where normally you have your iPhone available as a device like you wouldn't [have] an Xbox or a gaming PC. Imagine you're commuting to work, or you're outside, or you're at your friend's house, you no longer have a device that's on you at all times so there's less opportunity to play Fortnite."
He also claimed that the loss of iOS users "severed friend connections [and] social connections" -- a line Epic Games previously used to convince Sony to enable crossplay.
Epic's claim that it needs mobile to grow Fortnite is to be expected given that the company is trying to convince the court that, among other things, Apple should restore Fortnite to its App Store.
The game was pulled back in August after Epic added direct payments -- avoiding Apple's 30% commission on all transactions and violating the iOS developer agreement. The Fortnite firm responded with an antitrust lawsuit that led to this trial.
Fortnite was also removed from Google Play, and Epic filed a similar lawsuit against Google.
In a deposition released ahead of the trial, Epic said iOS was only projected to generate 5.8% of Fortnite's total revenue in 2020, compared to 40% on PS4 and 24% on Xbox One.
You can follow all of our Epic vs Apple coverage here, or read the highlights in our ongoing roundup.