Nintendo reports record full-year profits as Switch nears 85m units sold
And, despite forecasting decline, the platform holder expects console to beat Wii's 101 million lifetime sales this year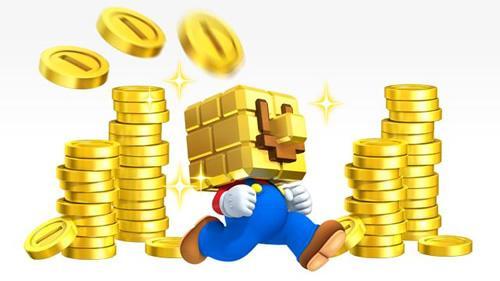 Nintendo enjoyed its most profitable year to date, thanks to the COVID-19 boost and the ongoing success of both Switch and Animal Crossing: New Horizons.
The platform holder released its financial results for the year ending March 31, 2021, which showed operating profits rose 82% year-on-year to ¥640 billion ($5.9 billion). Ordinary profit was up 88% to ¥679 billion ($6.2 billion).
The previous high was the gross profit of ¥501.1 billion ($4.6 billion) reported in March 2019.
Net sales were also strong at ¥1.76 billion ($16.1 billion), up 34% year-on-year on the ¥1.3 trillion ($11.9 billion) taken last year. This isn't far short of the record ¥1.83 billion ($16.8 billion) recorded in 2009, but above the ¥1.67 billion ($15.3 billion) seen in 2008 -- the next highest year for sales.
Nintendo sold 28.8 million Switch units last year -- up 37.1% on the previous fiscal year -- bringing the console's lifetime sales to 84.59 million units.
Of this, 14.7 million are Switch Lite units, 8.51 of which were sold in the most recent financial year.
Full-year software sales rose 36.8% to 230.9 million units, bringing lifetime sales for Switch games to 587.12 million.
Nintendo highlighted five key titles, led of course by Animal Crossing: New Horizons. The game shifted 20.9 million units in the last year, bringing its lifetime sales to 32.6 million. That means it's approaching the 35.4 million units Mario Kart 8 Deluxe has sold since launch, boosted by the 10.62 million copies sold last year.
Super Mario 3D All-Stars sold 9 million units and, thanks to Nintendo's bizarre decision to limit this title's lifespan to just six months, is not likely to reach much higher than that.
Mario's more recent outing -- Super Mario 3D World + Bowser's Fury -- is off to a strong start at 5.6 million units, with four million sold through to consumers in the first six weeks.
Finally, Ring Fit Adventure -- boosted by demand for indoor exercise opportunities during lockdowns prompted by the pandemic -- shifted 7.38 million units last year, bringing the total to 10.11 million.
Since the Switch launched in 2017, 36 titles have sold more than one million units during the fiscal year, including those from third-parties -- an improvement on the 27 seen in FY2019. 22 of these are developed and published in Nintendo, with Pokémon Sword and Shield and Pokémon Let's Go Eevee and Let's Go Pikachu treated as two titles rather than four.
Nintendo's digital business also grew last year, with sales of download-only titles and transactions related to Nintendo Switch Online rising 68.5% to ¥344.1 billion ($3.1 billion).
Digital accounted for 42.8% of software sales overall last year, although this peaked at 55.6% in Q1 (April to June) due to the recent release of Animal Crossing and most global markets being under stricter lockdown conditions.
Over in mobile, revenues rose 11.3% to ¥57 billion ($521 million). Nintendo expects another boost when the Niantic-developed Pikmin game releases in the second half of 2021.
Looking forward, the platform holder hopes for sales boosts from the release of Miitopia and a new blue Switch Lite later this month, Mario Golf Super Rush on June 25, and The Legend of Zelda: Skyward Sword HD in July.
Nintendo also quietly announced Game Builder Garage last night, a Switch title that enables users to develop their own games using a simplified programming system and guided tutorials. This releases on June 11.
However, the platform holder does not expect this line-up to match up to the phenomenon that was Animal Crossing last year, and with lockdown restrictions easing around the world, Nintendo is prepared for consumers to spend less on games.
As such, it is forecasting a decline for the year ahead with net sales predicted to reach ¥1.6 trillion ($14.6 billion), down 9% compared to this past year.
Operating profit is expected to drop 22% to ¥500 billion ($4.6 billion), and ordinary profit down 29% to ¥480 billion ($4.4 billion).
Nintendo still hopes to sell another 25.5 million Switch units, which -- while a 11.5% drop year-on-year -- will take it past the Wii's record of 101.63 million units.
Software is expected to sell 190 million units, down 17.7%.