Has CD Projekt overburdened itself? | This Week In Business
Polish developer once again demonstrates how ambitious it can be, but it's hard not to worry the studio is overreaching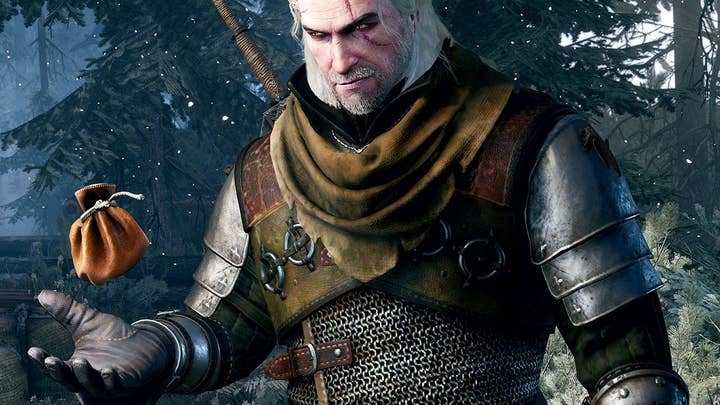 CD Projekt announced a lot of games this week. Perhaps too many.
The company released its group strategy update on Tuesday, a presentation primarily for investors but shared publicly where the studio's ravenous fans could start lapping up what few details were given.
The long and the short of it was, in addition to the bits and pieces the company's development teams are already working on (such as the Phantom Liberty DLC for Cyberpunk 2077 and the next-gen update for The Witcher 3 they're supposed to be working on), the company now has seven new projects in the works:
Project Orion, a full sequel to Cyberpunk 2077 in development at the company's new Boston studio (not to be confused with CD Projekt-owned Boston dev The Molasses Flood)
Polaris, the first instalment of a new trilogy of The Witcher games, developed by CD Projekt Red. Like its forebears, this will be a AAA RPG
Canis Majoris,a "full-fledged Witcher game, separate to the new Witcher saga starting with Polaris," developed by an external studio (but one led by ex-Witcher developers)
Project Sirius, another Witcher spin-off developed by The Molasses Flood
Project Hadar, a brand new IP currently in its conceptual phase and being developed within CD Projekt
Now, announcing multiple games in one hit, even within one franchise, is not out of the ordinary. Ubisoft did this just a few weeks ago with its Assassin's Creed showcase, lifting the lid on at least five new titles. There is a crucial difference, however.
STAT | 20,000 - The number of employees Ubisoft has around the world to help make that slate of Assassin's Creed games
STAT | 493 - The number of employees CD Projekt had on average in 2021, according to its full-year earnings report
It's also worth noting there is no timeline for these titles. The new Witcher trilogy is likely to be many, many years away from completion. But even so, it's a little concerning at how early these have been announced.
With early announcements come expectations – a lesson you would have thought CD Projekt learned with Cyberpunk
Early game announcements have become increasingly common in recent years, if only for hiring purposes (the latest example being EA Motive and its new Iron Man game). 'Come and make a boatload of Witcher games' is an easier sell to new recruits than 'We're finally done fixing Cyberpunk 2077, so come and work on whatever we do next.'
But with early announcements come expectations – a lesson you would have thought CD Projekt learned with Cyberpunk. That game was first teased in 2013, and the hype that built up in the following years was intense to say the least.
STAT | 50,000 - Number of likes a single-word tweet that merely assured the account was still active. Said post also got over 15,000 retweets. Both stats still seem utterly absurd.
That pressure can't have helped matters when Cyberpunk 2077 launched with so many issues, even after months of crunch. None of these seven games are likely to be out within the next two to three years – especially if the studio actually follows through on its renewed promise to avoid crunch – and yet CD Projekt is already building anticipation for them.
To an extent, I can see why the studio announced these seven projects in 2022. The studio is currently on something of a high at the moment, with Cyberpunk 2077 sailing past 20 million sales in two years – already halfway to the 40 million managed by The Witcher 3 in seven years, despite the problems the sci-fi game had. The IP has also been boosted by the acclaim for Cyberpunk: Edgerunners, the Netflix anime series. Investors want to know what's next, and here's CD Projekt laying out years of plans for both IPs, plus a brand new one.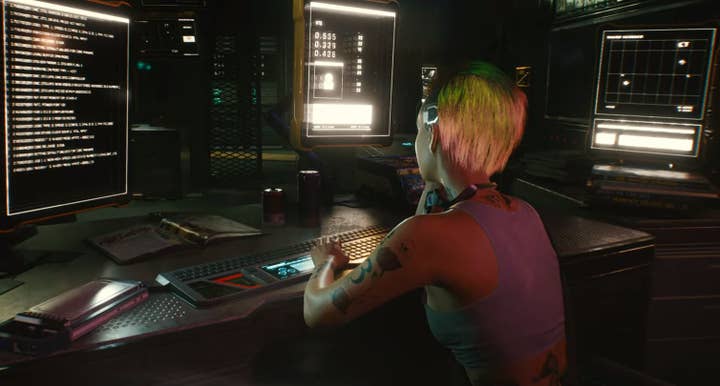 CD Projekt's shares actually spiked after the strategy was announced, rocketing to nearly 120 PLN ($24.10) and yet to sink much below $110 PLN ($22.08) in the days since. That said, it's still barely a quarter of the $446 PLN ($89.55) the share price reached ahead of Cyberpunk's launch in 2020.
Things might be looking more positive overall, but let's take a look at the hurdles the studio faces. Yes, the company found a winning formula in The Witcher 3, but it's now shifting that series to Unreal Engine 5, an engine the studio has never used before. Yes, it has laid the groundwork for Cyberpunk as a franchise and could feasibly built a sequel set in a revamped and expanded Night City, but the fixes in the recent Edgerunners update to the game (named to coincide with the Netflix series) shows the team is still ironing out the kinks from that game's troubled launch.
CD Projekt has released four major games in 20 years, and here we are looking at the next seven
Then there's the historical cadence of releases. Not counting expansions, mobile games and Gwent spin-offs, the company has only produced four games since its development studio CD Projekt Red was first formed in 2002. Four games in 20 years, and here we are looking at the next seven.
STAT | 2057 - The year the last of the announced CD Projekt games would launch, if the studio keeps to its past release cadence of one title every five years.
That might be a stretch; CD Projekt Red has grown considerably over the years and now has teams in Warsaw, Wrocław, Kraków, Vancouver and Boston, plus The Molasses Flood. It's a much larger company than it was, but given the struggles it's had developing and releasing one game at a time, multiple projects seems to be more than a little over ambitious.
Speaking of which, the company also said most of these upcoming games will feature multiplayer.
Two years after launch, there's still no word on the multiplayer mode for Cyberpunk 2077, nor are there proper multiplayer modes in any of The Witcher games (I'm sorry, Gwent doesn't count). Once again, it's hard to have confidence; developing, maintaining and expanding popular multiplayer games is an entirely different beast to building an open-world RPG.
CD Projekt's ambitions stretch beyond video games. The company told investors it wants a bigger presence in TV and film, joining forces with external partners to build its franchises in the wider realm of entertainment. At this stage, however, you'd be hard-pressed to find a video games company with a multi-million seller that ISN'T trying to get into TV and film – and for every Edgerunners, there's a cancelled Resident Evil series and a dozen never-actually-got-made movies for everything from Kane & Lynch to Halo to the Call of Duty cinematic universe.
This is all sounding more pessimistic than I'd intended. It would be genuinely wonderful to see CD Projekt achieve these ambitions. Despite humble origins as a studio owned by a video games distributor making games about then-obscure Polish fantasy novels, the team has come a long way. And it's shown that it can produce some incredible work (although, frustratingly, not without crunch).
The Witcher 3 is undeniably a phenomenal game – I haven't even finished it, and yet it's been enough to get me to buy all of Andrezj Sapkowski's books, slowly work my way through the Netflix series, and convince at least one member of the GamesIndustry.biz team to buy the Game of the Year Edition. And I'm only halfway through Cyberpunk, but it's already shaping up to be one of the best games I've played this year.
So it's not impossible to get excited about all these projects. If this were announced by a larger company with fewer issues in its past, it would be an incredibly solid line-up – albeit one a little too reliant on a single IP, but there are plenty of games companies who seem to do well enough with that (looking at you, Activision).
Instead, it's probably best to settle for cautious optimism as we wait for more details, a better idea of the timeline… and that next-gen Witcher 3 update we're still waiting for.
The rest of the week in review
QUOTE | "I too imagine a world where maybe a company like ours or Epic, when we do things outside of gaming, might be, if you will, focused less on gaming. But that would be a little bit like saying Rafael Nadal is focused less on tennis if he chooses to work out and strength train or whatever he might do to improve his physical performance. It's really not the right way to think about it." – Unity CEO John Riccitiello, assuring that the company is still very much focused on the games industry, as revenue coming from non-gaming companies accounted for 40% of its revenue in the quarter, up from 33% just six months earlier.
In our full interview by Brendan Sinclair, the executive also addresses the IronSource deal, Unity's history of losses, and buying back stock in the wake of layoffs.
QUOTE | "It is important to highlight that the central objective of CADE's activities is the protection of competition as a means of promoting the well-being of Brazilian consumers, and not the defence of the particular interests of specific competitors. In this sense, although it is recognized that part of the users of PlayStation consoles (from Sony) could decide to migrate to Xbox in the event that Activision Blizzard games – and especially Call of Duty – become exclusive to the Microsoft ecosystem, SG/Cade does not believe that such a possibility represents, in itself, a risk to competition in the console market as a whole." – It's in these words that Brazilian regulator CADE gave "unrestricted approval" to the Microsoft/Activision Blizzard deal, becoming the second country to approve the merger after Saudi Arabia.
The deal is still under strict scrutiny elsewhere though, with the UK's CMA and the US' FTC recently entering the second phases of their own investigations. The EU is expected to make a preliminary decision by November 8.
STAT | $55 million – The estimated value of Fandom's acquisition of gaming brands from Red Ventures, including GameSpot, Metacritic, and Giant Bomb.
STAT | $12 million – The funds raised by media network Gamurs in a series A this week, which will "predominantly be used towards further acquisition opportunities." The group acquired a selection of games websites from Enthusiast Gaming just last week, including Destructoid, Siliconera and the Steel Media group.
STAT | 3+ – At least three people have been laid off at Vice, across its games vertical Waypoint and technology arm Motherboard. This follows redundancies at Vox Media, G4TV, Fanbyte, and Future, all within the past three months. Something is rotten in the state of games and tech media.
QUOTE | "Bandai Namco Europe is focused on developing its own IPs and increasing the weight of the portfolio in the West within the Bandai Namco Group, but there is so much great content coming from Japan that we're very excited for the years to come, and Elden Ring, I'm tempted to say, is just the beginning of that." – Bandai Namco Europe CEO Arnaud Muller sat down with us at Gamescom to chat about the publisher's growing Japan portfolio, IP creation in the West, and staying platform-agnostic in the face of consolidation
QUOTE | "We will help Limbic become the new reference in strategy and simulation games" – The very same Arnaud Muller yesterday, as Bandai Namco Europe announced the acquisition of a majority stake in Park Beyond developer Limbic Entertainment as part of its strategy to "accelerate Western development capabilities."
STAT | 4 – The number of Australian Game Developer Awards picked up by Massive Monster's Cult of the Lamb. The title has been both a critical and commercial success since launching in August.
QUOTE | "Jay may or may not have guessed an email address after meeting someone and it led to where we are today." – Julian Wilton, game director at Cult of the Lamb developer Massive Monster, explaining to our very own Danielle Partis how co-founder Jay Armstrong manifested the Devolver publishing deal. Sometimes all you need to succeed is a good guess! (and an excellent game and a strong team and solid funding and and and…)
STAT | 2024 – The expected release date of The Tribe Must Survive from developer Walking Tree Games, the first title to be published by Starbreeze's newly created publishing arm, which resurrects a part of the company that it had let go amid restructuring in 2019.
STAT | 4 – The number of games Supercell has shut down within a year or so of launch. The mobile studio announced this week that it was winding down development on Everdale, just over a year after its launch. This follows the demise of Rush Wars in 2019, Hay Day Pop in 2020, and Clash Quest in 2021.
STAT | 120 – The number of people laid off at Playtika as the company shut down Best Fiends studio Seriously. Sources have told Mobilegamer.biz that the studio shutting down was the "result of disagreements between owner Playtika and Seriously staff and leadership," with Playtika's leadership described as "ruthless" and "impatient." This follows up on 250 redundancies back in June.
STAT | 1,6% – The year-on-year growth for FIFA at UK retail, an impressive feat considering it follows years of steady decline and two years of serious decrease for EA's football series. [French editor's note: please insert pun or joke about 'it's coming home' or whatever it is football fans say in the UK]
STAT | $3,750 – The amount won by tattoo artist Catherine Alexander when winning her lawsuit against Take-Two. A jury ruled that reproducing her work on pro wrestler Randy Orton in the WWE 2K series did not constitute fair use.
QUOTE | "Overwatch 2 doesn't feel like a natural progression, and while change is expected of a sequel, such drastic alterations to the core Overwatch DNA – particularly when the original game is no longer available – could risk alienating long-term players. Sure, Overwatch 2 is shiny and new – but for who?" | Alyssa Mercante in her Overwatch 2 review for Gamesradar. In our Critical Consensus column, Jeffrey Rousseau looked into the title's critical reception.
STAT | 2 million – The amount of PSVR 2 headsets that Sony envisions to manufacture by March 2023. We love VR but with the cost of living crisis and the current sense of impending doom, we're cautiously doubting that virtual reality is something people will want to prioritise in the near future.
QUOTE | "As the fallout continues, it's perhaps an opportune time to reflect on what Google was attempting with its foray into games streaming." – Earlier this year, we suggested to our dear editor-in-chief James Batchelor to write less to give him more time to focus on other areas of the publication. So naturally he wrote a 4,000 words retrospective on Stadia. Give it a read to understand the rise and fall of Google's cloud gaming service.
Additional reporting by Marie Dealessandri