Microsoft's acquisition of Activision Blizzard: What's going on and what happens next?
We look at the regulatory process and explain what it all means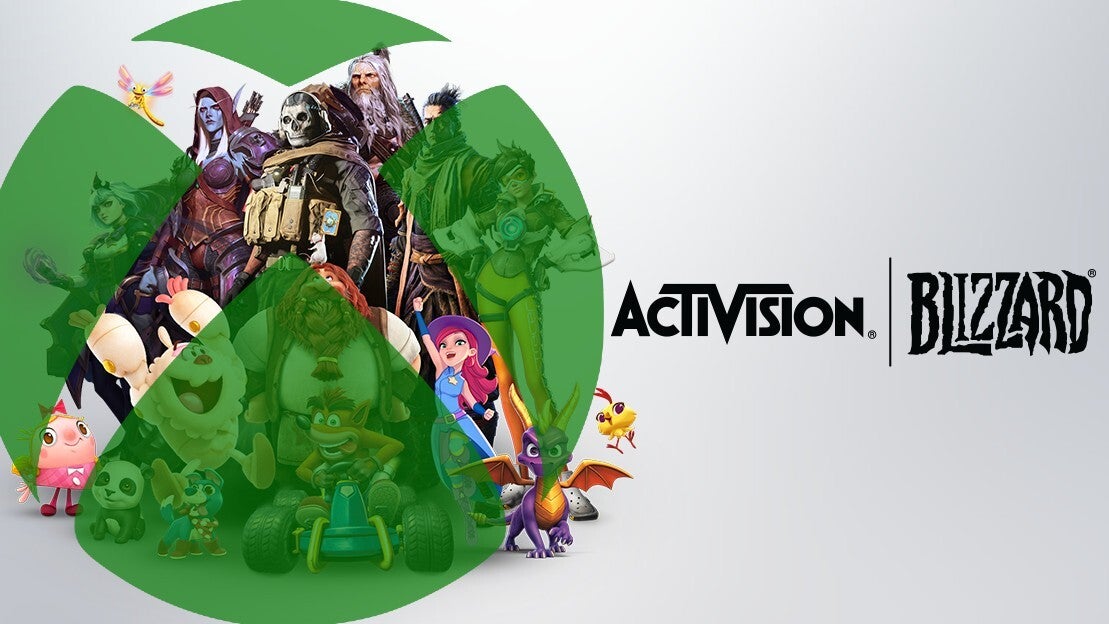 Sign up for the GI Daily here to get the biggest news straight to your inbox
Microsoft's proposed $70bn acquisition of Activision Blizzard is currently being scrutinised by regulators around the world.
The latest headlines centre around the US Federal Trade Commission, which, after its own investigation into the potential impact of the deal, has filed a legal complaint against Microsoft and Activision in an attempt to block the merger.
The regulation process is complicated, and involves various different bodies from different countries that must look at the deal before it can go ahead.
Here's everything you need to know about what's going on, and where the key issues lie.
Why does Microsoft need approval to buy Activision Blizzard?
This deal is -- to use a professional business term -- massive. It's a potentially game-changing deal that could not just transform things for Microsoft and Xbox, but the entire games industry. It has the potential to impact everyone, from the smallest indie developer to the biggest names in the business, and, of course, consumers.
"This deal has the potential to impact everyone, from the smallest indie developer to the big gaming giants"
Regulatory bodies exist to try and make sure such deals don't result in any antitrust issues, where one company can become overly dominant, or competition is harmed in such a way that it could lead to fewer choices, higher prices and/or less innovation.
Considering the scale and size of the deal, Microsoft would have to obtain antitrust approval before taking ownership of Activision Blizzard.
Who are the regulators?
There are regulatory bodies all over the world, but there are three main ones that Microsoft will want approval from to complete the buy-out. The first is the US regulator the Federal Trade Commission (FTC). This review went through two phases of in-depth investigation, before the FTC issued a lawsuit on December 8, 2022 in an attempt to block the deal.
The next regulator who is currently looking at this is the UK's Competition and Markets Authority (CMA). Phase one of its investigation began in July, and on September 1 it recommended that it move into a second phase, with Microsoft and Activision given one week to provide evidence convincing the regulator that this deal will not cause a "substantial lessening of competition."
The third main regulator for Microsoft to overcome is the European Commission. Antitrust regulators first surveyed developers about their concerns over the deal, and on November 8 the Commission opened its own in-depth investigation into Microsoft's proposed acquisition. This Commission has been given a deadline of March 23 to conduct its investigation and issue a decision. .
Other regulators around the world are also looking into the deal, with the relevant bodies in Chile, Brazil and Saudi Arabia already giving their approval, but the three above carry the most weight.
Interestingly, the Brazilian regulator (CADE) has a policy of publicly publishing the responses it has received from the games industry about the deal and its potential impact. This generated plenty of headlines in August 2022 as it revealed various parties' concerns, including Sony's warning that Call of Duty becoming exclusive to Xbox could influence which consoles people buy.
What are these 'phases'?
Whenever regulators need to approve a merger or acquisition, the first phase is a relatively short period where the regulators will request information and send questionnaires to competitors. Most M&A deals are approved during this phase.
For anything more complex where there's a risk to competition, the regulators will request a second phase. This is where a more in-depth analysis of the merger's effects on the market will be analysed. This is typically a far more detailed research phase designed to make sure the transaction doesn't restrict competition in the regulators' markets.
The CMA and European Commission are currently in the second phase of their investigations.
Can the FTC's legal complaint block the deal?
The FTC does not have the authority to approve or disapprove an acquisition or merger, but the filing of this complaint started legal proceedings that could see the deal ultimately blocked by the US courts.
The legal complaint will be addressed in a hearing before an administrative judge at the FTC, currently scheduled for August 2023 – which pushes the deal beyond the June 2023 completion date both Microsoft and Activision were hoping for.
Before this hearing, there will be various meetings and discussions between the parties involved, any of which could lead to a settlement (especially if Microsoft ends up offering concessions that allay the FTC's concerns).
If the case reaches the August hearing, the judge's decision could still be appealed by the FTC, Microsoft and/or Activision, which would move it to the US Court of Appeals and potentially all the way up to the US Supreme Court. Again, Microsoft could reach a settlement with the FTC at any point during this time.
What if it gets EU approval but not US or UK approval?
The reason these three regulators are so important is that they all have the power to block the deal or impose conditions. In other words, if the CMA say no, then that ruling may be applied globally.
What do you mean by 'impose conditions'?
The regulators could approve the deal, reject the deal, or approve the deal under certain conditions designed to preserve competition.
A condition could be that Microsoft can complete the deal if Activision Blizzard games remain multiplatform, for instance. They could stipulate that Activision Blizzard must remain as its own independent organisation (although analysts believe this is unlikely). All sorts of conditions could be placed on the deal that might make an unacceptable acquisition acceptable.
However, conditions can be hard to enforce, and require teams to make sure that business is being conducted fairly.
What are regulators concerned about specifically?
As you may have seen in the press, the main concern around the Activision Blizzard acquisition is focused on one franchise: Call of Duty.
"Regulators need to decide whether Microsoft owning Call of Duty has the potential to make the company dominant in the video games space"
Call of Duty is one of the biggest and most popular games in the world, and the regulators will need to decide whether Microsoft owning this franchise has the potential to make the company dominant in the video games space, and therefore create an antitrust situation that might impact consumers negatively.
Let's take a look at what each of the three main regulators have said so far:
The Federal Trade Commission
Chief among the FTC's reasons for attempting to block the deal was Microsoft's history of "acquiring and using valuable gaming content to suppress competition from rival consoles."
The FTC specifically cited the $7.5 billion acquisition of ZeniMax Media, which owns Bethesda. Despite repeated assurances to antitrust regulators ahead of this merger that it would not withhold games from rival platforms, it later announced next year's hotly anticipated Starfield will be exclusive to Xbox and PC.
"Microsoft has already shown that it can and will withhold content from its gaming rivals," Holly Vedova, director of the FTC's Bureau of Competition, said at the time. "We seek to stop Microsoft from gaining control over a leading independent game studio and using it to harm competition in multiple dynamic and fast-growing gaming markets."
(There was some confusion over whether the FTC's statement about Microsoft offering assurances to the EU about not making Starfield exclusive was misleading. You can read more about this here.)
While Activision has historically been a multi-platform publisher, the FTC believes this "could change if the deal is allowed to proceed."
"With control over Activision's blockbuster franchises, Microsoft would have both the means and motive to harm competition by manipulating Activision's pricing, degrading Activision's game quality or player experience on rival consoles and gaming services, changing the terms and timing of access to Activision's content, or withholding content from competitors entirely, resulting in harm to consumers," the Commission wrote.
The European Commission
When it released its preliminary findings on November 8, 2022, the European Commission said it needed to investigate further because the merger "may significantly reduce competition on the markets for the distribution of console and PC video games, including multi-game subscription services and/or cloud game streaming services, and for PC operating systems."
The EC was particularly concerned that Microsoft "may foreclose access to Activision Blizzard's console and PC video games, especially to high-profile and highly successful games (so-called AAA games) such as Call of Duty."
Specifically, the Commission said it was worried that Microsoft would keep Activision Blizzard games off of rival consoles, or "degrading the terms and conditions for their use of or access to" those games on other consoles.
It was also concerned about the impact the deal could have on competition in the subscription and cloud-streaming markets, as well as furthering Microsoft's hold on PC operating systems by ensuring Activision Blizzard games were only distributed through Windows operating systems.
The Competition and Markets Authority
The UK regulator has been the most detailed so far when discussing its concerns over the deal, with more information here and here.
To summarise, the CMA is concerned that:
the deal will harm PlayStation and other multi-game subscription offerings as Microsoft may withhold Activision Blizzard content from them
Microsoft may use Activision Blizzard, alongside other Microsoft services, to out-compete rivals such as Google, Amazon and Nvidia in the game streaming space
the acquisition of Call of Duty and any potential exclusivity on Xbox will create a sizeable network effect on Microsoft's platform (pointing to the 'network effect' of the console market, where a console with a lot of gamers attracts more content, which in turn attracts more gamers)
Activision Blizzard games that would have possibly (even likely) come to other subscription services will be kept exclusive to Xbox Game Pass
"Microsoft can offer concessions and assurances in the hopes of convincing regulators to approve the deal"
"The CMA is concerned that having full control over this powerful catalogue, especially in light of Microsoft's already strong position in gaming consoles, operating systems, and cloud infrastructure, could result in Microsoft harming consumers by impairing Sony's – Microsoft's closest gaming rival – ability to compete as well as that of other existing rivals and potential new entrants who could otherwise bring healthy competition through innovative multi-game subscriptions and cloud gaming services," the regulator wrote.
What has Microsoft said to address these concerns?
With all three regulators, Microsoft can offer concessions and assurances in the hopes of convincing the relevant bodies to approve the deal. While these concessions are not always made public, we do know that Microsoft has promised to make Call of Duty available for Steam and Nintendo platforms for at least ten years.
There have also been reports that Microsoft has offered agreements of varying lengths (up to ten years) to keep Call of Duty on PlayStation, and is even willing to put Call of Duty into PlayStation Plus.
Why is it a problem if Microsoft becomes dominant in games?
One company being dominant in a space can stifle competition, limit growth and reduce innovation, which potentially harms consumers. If there was one business that had the dominant console, or subscription service, or distribution channel, it would mean all game developers -- of all sizes -- would be overly dependent on that one company.
Competition is a good thing. It means there is increased choice and can ensure prices remain low. It forces companies to innovate and adapt. It means they must be competitive and work harder to look after its audience and partners.
Right now the games space is very competitive, with various companies pushing each other to try new things, improve their services and create better products.
Is Call of Duty likely to make Microsoft dominant in games?
This is the key question. As revealed in recent documents as part of Brazil's regulatory research, PlayStation (unsurprisingly) thinks it will. Call of Duty is a significant IP with a large fan base. It's not just the biggest game on Xbox, but also the biggest game on PlayStation.
Microsoft (also unsurprisingly) does not agree. It believes Call of Duty is not particularly unique and actually faces strong competition as it stands.
One of the key parts of the debate is whether Microsoft will make Call of Duty unavailable on Sony's platforms. Microsoft insists it will continue to make Call of Duty games on all devices, but this promise doesn't offer specifics.
There are contrasting precedents that people are using to indicate what Microsoft may do. Minecraft, another major Microsoft gaming acquisition, continues to be supported equally across every platform.
However, with Microsoft's acquisition of Bethesda, the company has adopted a different approach. Some titles continue to be supported on PlayStation (particularly live service games like Elder Scrolls Online), whereas future new games, such as the upcoming Starfield, will not.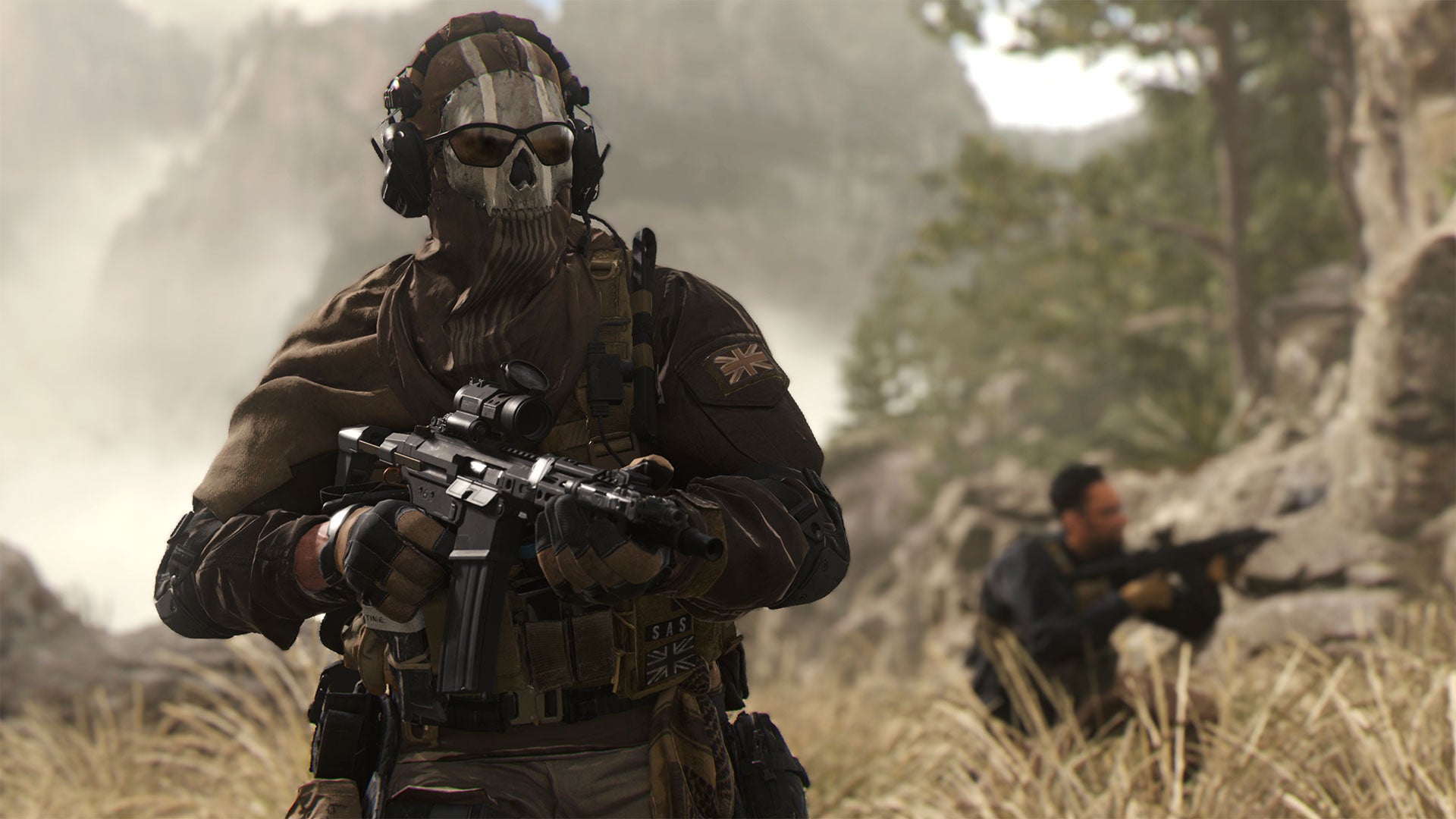 So is it all about the games console space?
One of the key parts of the conversation is not just the role Call of Duty might play in the game console market, but also in terms of streaming and subscriptions. The former is a distribution model where games can be streamed and played on almost any device, while the latter is a business model where gamers pay a monthly fee to access a selection of games.
Microsoft is a major player in this space with its Game Pass subscription model and Xbox Cloud Gaming system. Microsoft's subscription offering is unique in that its features new AAA game releases on the day they come out, which its competitors (including Sony) say they can't financially justify. Microsoft also has an advantage in the cloud streaming space as it owns Azure, one of the biggest cloud computing operations in the world. It must be noted that other competitors in this space, including Google and Amazon, have similar advantages to Microsoft when it comes to cloud technology and services.
So even if Call of Duty does continue to release on other platforms as it does now, the game – plus Activision Blizzard's other titles – would certainly have a positive impact on Xbox's subscription and streaming business.
In other words, there are a lot of factors for regulators to consider. Ultimately, they don't care about Sony or any other competitor – it's purely about the impact on the consumer.
If Disney can buy Star Wars, Marvel and Fox, surely Xbox can buy Call of Duty?
There has never been an acquisition like this in video games before, so it's tempting to look at our sister industries for insight. But the comparisons are not like-for-like. For instance, it's unlikely you'll find people that only watch Star Wars or Marvel films, but it's quite possible you'll find people who only (or mostly) play Call of Duty games.
"One of the key parts of the conversation is not just the role Call of Duty might play on consoles, but also in terms of streaming and subscriptions"
Obviously, Disney's acquisition of these brands, plus Fox, has enabled it to become a major player in the TV streaming and subscription market. But regulators have concluded that these deals are not enough to harm competition, particularly considering the size and capabilities of companies like Netflix, Amazon and Apple.
In games, the subscription business is still in its early stages (and streaming is even earlier), and it's not certain how significant they might become. Therefore part of the discussion will be how likely subs will become the primarily business model for games, whether streaming will become a significant distribution method, and what that might mean for competition in video games.
Who will the regulators talk to?
Alongside obvious players like PlayStation and Nintendo, regulators will likely speak to a broad spectrum of games companies, including smaller developers, large publishers, trade bodies, analysts, data firms, plus major conglomerates such as Apple, Google, Amazon and Meta, who are all continuing to invest in expanding their video game capabilities.
When will the regulators decide?
With all three main regulators moving to a second phase, deeper investigation or instigating legal proceedings, the process is already set to drag on well in 2023, beyond Microsoft's previous first-half estimate.
At the time of writing:
The UK CMA is set to issue the provisional findings of its phrase two investigation in January 2023, with an April 26 deadline set for its final report
The European Commission is currently doing an in-depth investigation, with a deadline of March 23 for its final decision
The FTC has scheduled a hearing for its legal complaint in front of an administrative judge to begin on August 2, 2023
Could Microsoft just give up on the acquisition?
Microsoft can, at any point, decide to cancel its planned acquisition of Activision Blizzard. However, this will come with a hefty cost.
If it scraps the deal before January 18, 2023, Microsoft will need to pay a 'penalty fee' of $2 billion. This increases to $3 billion by April 18. The question is whether the cost of legalities and other proceedings, as well as the benefits of owning Activision Blizzard, outweighs these costs.
Expect to read a lot more about this acquisition in the months ahead. For the immediate future, Call of Duty and the other Activision Blizzard properties will continue to be supported fully across multiple platforms.
---
[Update, October 4, 2022]: The UK CMA today said it will issue provisional findings in January, with a March 1 deadline set for its final report.
[Update, October 7, 2022]: The EU is expected to make a preliminary decision by November 8, after which it will begin a deeper investigation. Regulators in Brazil and Saudi Arabia have already approved the deal.
[Update, December 8, 2022]: The FTC voted 3-to-1 in favour of issuing a legal complaint, suing Microsoft in an attempt to block the acquisition. The Commission cited the potential harm to competition, as well as Microsoft's record of withholding key titles for its own platforms after acquiring a major publisher.
[Update, December 15, 2022]: Overhauled article to reflect latest details of FTC lawsuit and bring all sections up to date. Table of contets and new sections added, including 'Could Microsoft just give up on the acquisition?'
[Update, January 3, 2023]: Added approval from Chilean regulator FNE.
[Update, Janury 5, 2023]: Updated to reflected extended deadline for CMA investigation.
[Update, Janury 12, 2023]: Updated to include the specific scheduled start of the FTC's hearing on the acquisition.
Sign up for the GI Daily here to get the biggest news straight to your inbox