CMA recommends second phase of Microsoft Activision investigation
UPDATE: Activision Blizzard CEO Bobby Kotick says regulatory approval process is "generally moving along as we expected"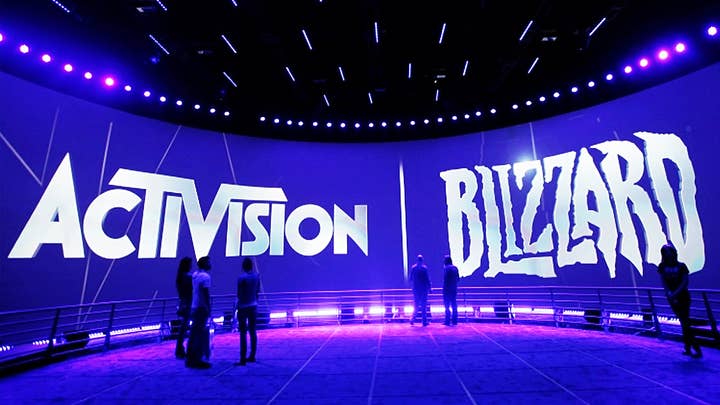 The Competition and Markets Authority has decided that Microsoft's record-breaking acquisition of Activision Blizzard may affect competition within the UK.
The phase one ruling, issued September 1, said that the merger "may be expected to result in a substantial lessening of competition within a market or markets in the United Kingdom."
As a result, the deal is expected to be referred for an in-depth phase two investigation unless both Microsoft and Activision "offer acceptable undertakings to address these competition concerns."
The UK regulator gathered thousands of internal documents and data from both parties to understand its businesses, and concluded that the completion of the merger could affect competition in two ways:
The deal could see Microsoft "withholding or degrading" Activision Blizzard's content from other consoles or subscription services
Microsoft could leverage its broader ecosystem together with Activision's catalogue to "raise barriers to entry and foreclose rivals in cloud gaming services"
The ruling also highlights that Microsoft having control franchises such as Call of Duty, World of Warcraft and Candy Crush may result in the firm "harming consumers by impairing Sony's - Microsoft's closest gaming rival - ability to compete," as well as other existing and potential future rivals that could bring "healthy competition" to the gaming market.
From here, Microsoft and Activision Blizzard have until September 8 to offer an undertaking to the CMA that proves the deal won't result in a substantial lessening of competition. If substantial evidence is not provided or the undertaking is not accepted by the CMA, the investigation will move into phase two.
Microsoft president and vice chair Brad Smith responded to the CMA's decision, and said: "We're ready to work with the CMA on next steps and address any of its concerns. Sony, as the industry leader, says it is worried about Call of Duty, but we've said we are committed to making the same game available on the same day on both Xbox and PlayStation. We want people to have more access to games, not less."
In the US, the acquistion has already entered phase two of a similar investigation by the Federal Trade Commission, which could extend well into 2023.
You can read more about the deal and the regulatory steps towards approval in our primer here.
Update: Activision Blizzard has shared a letter sent to all employees by CEO Bobby Kotick, commenting on today's decision.
Kotick said the company still expects the deal to go through by the end of Microsoft's fiscal year (June 30, 2023), adding that the acquisition has "already received approvals from a couple of countries" and the process with other regulators is "generally moving along as we expected."
In terms of the UK – Activision Blizzard's second largest territory in terms of staff – the CEO said the publisher "will continue to fully cooperate with the regulators there, and everywhere approvals are required."
He also added that staff will be given monthly updates on the acquisition and its approval's process via town hall meetings, starting this month.
Additional reporting by James Batchelor