Blockchain gaming pitches' latest curve ball | This Week in Business
Some people don't like blockchain, so some start-ups are just leaving that part of their business out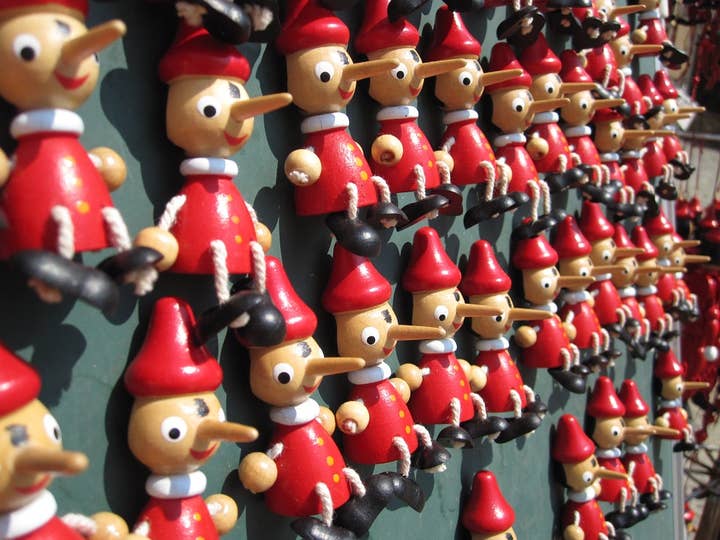 This Week in Business is our weekly recap column, a collection of stats and quotes from recent stories presented with a dash of opinion (sometimes more than a dash) and intended to shed light on various trends. Check back every Friday for a new entry.
Almost exactly a year ago, we adopted an editorial policy not to cover blockchain start-ups.
Sadly, it has done almost nothing to stop the tide of pitches we receive asking us to interview and write about blockchain start-ups. However, it has made it easier to spot emails that we don't need to concern ourselves with.
QUOTE | "We are a disrupting force in the fusion of blockchain tech and financial freedoms, with a plethora of ground-breaking products in GameFi, DeFi and NFTs." - One press release pitch we received this week, because apparently the problem with the blockchain space is that it's too entrenched and conservative, that its ancient institutions and risk-averse conventional wisdom have made it ripe for disruption.
And honestly, that's fine. I don't expect everyone to keep track of our own editorial policies and create separate mailing lists just to accommodate our own quirks and preferences. In fact, I actually appreciate that outfits like the one who sent us the above email are at least upfront about who they are and what they're doing.
But as we've seen the backlash over blockchain gaming grow in recent months, we've increasingly seen a truly disappointing number of pitches that don't take that approach. These pitches are trying to get coverage for blockchain gaming start-ups, but curiously neglect to mention the blockchain part of their business when they approach us.
While we're still trying to stick to our policy of not covering blockchain start-ups, there's a chance we've unintentionally violated it
It can be a bit difficult to sniff them out as well, in part because start-up studios are often reluctant to talk about what they're doing in any great specificity. It doesn't help that anything blockchain gaming promises to do can essentially be done without the blockchain as well, or that blockchain ownership and NFTs can be stapled onto tried-and-true non-blockchain mechanics.
So while we're still trying to stick to our policy of not covering blockchain start-ups, there's a chance we've unintentionally violated it. It could be because an outfit we covered hid their blockchain intentions, or only decided to jump on the bandwagon after speaking with us, but we recognize there's a non-zero chance of it happening. So we're going to try to be more mindful about asking founders about their intentions in the space, and considering our coverage accordingly.
Stepping back a bit, it's clear this problem isn't limited to us. Let's take a second to revisit this quote from last week's This Week in Business column.
QUOTE | "[They] waited until halfway through an hour phone [job] interview to mention 'something kind of controversial for some people' referring to using the blockchain." - A developer speaking to Vice about resistance to the tech explains how blockchain companies are wasting prospective employees' time by keeping their involvement hidden during the recruitment process, something that had happened twice to this developer last year.
In light of the swift reversals many companies have made after announcing their blockchain plans, some advocates have seen how unpopular the technology is with a significant portion of the audience and decided that the best way around that is lying by omission.
Perhaps they've decided that the bridges burnt by leaving people feeling used or deceived weren't bridges they were going to be crossing otherwise, so why not? Perhaps they're hoping to win everyone over with the rest of their vision, so that by the time they take the mask off, people are already more or less on board with their plans.
Regardless, for an emerging market that has become synonymous with scams -- even among gaming executives who are outwardly welcoming to the tech -- having actors in the field resort to this kind of duplicity with their prospective employees and contacts in the press does nothing to improve their image.
The rest of the week in review
QUOTE | "Under current California law, we were required to add an additional female director to our Board of Directors by the end of 2021. To meet this requirement and improve the diversity of our Board of Directors, the Company retained a search firm and began interviewing potential additional female directors in 2021. However, since the Company's current directors would cease to continue to serve on our Board of Directors upon consummation of our proposed transaction with Microsoft, we were unable to conclude the process in 2021." - In its annual report to the SEC, Activision Blizzard explains that it had three years to add a third woman to its board to comply with the law, but it waited until last year to start looking, and it totally would have done it if it weren't for those pesky acquisition talks. You know, the ones that reportedly didn't even start until December.
QUOTE | "We are sickened by the reprehensible conduct of the [Department of Fair Employment and Housing] to drag into the complaint the tragic suicide of an employee whose passing has no bearing whatsoever on this case and with no regard for her grieving family." - Activision Blizzard, in its original response to the California DFEH lawsuit last July.
QUOTE | "We will address the complaint through the legal process as appropriate, and out of respect for the family we have no further comment at this time." - Activision Blizzard, in response to the grieving family of that employee filing suit, claiming sexual harassment from her boss was a factor in her suicide and the company did not fully cooperate with a police investigation into her death.
QUOTE | "One of those coincidences" - How Barry Diller described the fact that he and two other wealthy businessmen with ties to Activision Blizzard CEO Bobby Kotick bought a combined $108 million worth of Activision Blizzard stock on the last trading day before Microsoft announced a deal to acquire the publisher at a 69% premium over its stock price. Diller has served with Kotick on the Coca-Cola board of directors for the last decade. The US Justice Department is looking into whether the deals violated insider trading laws.
QUOTE | "One of those coincidences" - Me, describing how one company could blunder into incredible scandal after incredible scandal while continually finding new and innovative ways to damage its reputation.
STAT | $3.4 billion - The size of the Russian games market, according to IDG Consulting's estimate.
Newzoo has Russia as the 15th biggest market for games worldwide, so companies who have halted at least some of their business there in protest of the invasion of Ukraine -- like Microsoft, Sony, Nintendo, Take-Two Interactive, Ubisoft, Electronic Arts, Activision Blizzard, Epic Games, CD Projekt, Bungie, Rovio, Bloober Team, Supercell, and CI Games -- are foregoing a not insignificant amount of sales.
QUOTE | "I have been blocked from payments from Twitch, many advertisers have left the Russian market, and my Visa and Mastercard cards will soon be blocked abroad. For many years, I have been against the Putin regime, because of which I had to flee my home country, and yet I still have to answer for all the terrible actions of Putin, even in another country." - Twitch streamer Alexey 'Jesus AVGN' Gubanov illustrates how sanctions targeting a country hurt citizens as well.
QUOTE | "In light of recent world events, we have made the decision to delay Advance Wars 1+2: Re-Boot Camp, which was originally scheduled to release on Nintendo Switch on April 8th." - Nintendo delays its cartoonish combat tactics game, inviting questions about what kind of expectations we should have for similar action from live service military shooters in franchises that regularly invoke the spectre of Russian aggression for fun.
QUOTE | "After four days of picketing in the first open-ended strike by a digital media shop, G/O Media management has acknowledged the strength and demands of our members. The members of GMG Union have reached a tentative deal with management, pending a ratification vote by members." - GMG Union, representing staff of a number of G/O Media sites including Kotaku, declares victory as it reaches a deal for a new contract with the employer and ends its strike.
QUOTE | "We are sad to announce that, effective now, we are freezing/suspending all activities" - Boutique PC outfit Artesian Builds announces that it is indefinitely shuttering the business a little over a week after it reneged on a giveaway won by a Twtich streamer, claiming the streamer didn't have enough followers to qualify as an "ambassador" for the company.
QUOTE | "I believe Sony is not equipped to appropriately handle toxic environments." - A former PlayStation program manager at Sony, and one of eight women who joined a proposed class-action lawsuit against the company alleging discrimination against women. As is incredibly common in such cases, she says she tried to go through the proper internal channels but her superiors and HR failed to address the issues.
QUOTE | "The vast majority of packs are obtained by and used for game participation. The tradability of the packs on the black market is relative. The black market mainly focuses on trading complete accounts rather than individual packs or their contents." - Part of the Dutch Administrative Jurisdiction Division's reasoning for why FIFA Ultimate Team loot box player packs don't count as gambling. The judgment overturned a prior Netherlands District Court ruling that determined Ultimate Team packs were gambling.
QUOTE | "I've put a lot of my chips on Bandcamp and I've always said to myself 'things will be OK as long as Bandcamp is there'. For this reason, it's been a shock to wake up to the news and find that my little corner can also be touched by this ongoing consolidation of everything." - Matt "2 Mello" Hopkins was one of several musicians who spoke to us about their concerns and expectations around Epic's acquisition of independent music storefront Bandcamp.
QUOTE | "Classes are tied pretty closely to their character models in terms of function and animation, so bringing opposite gender characters to a class takes more work than just making a differently gendered model available." - In responding to criticism of Lost Ark's gender-locked classes, franchise lead Soomin Park forgot that difficulty and cost are historically not well-received excuses for punting on inclusivity and representation.
QUOTE | "One of the few things I find kind of funny is the responses of the fans, because they sort of respond that they are kind of mad at us for leaving because they think we owe them more games." - In our latest 10 Years Ago This Month column focusing on the fallout of Mass Effect 3's ending, this 2013 quote from BioWare co-founder Greg Zeschuk after leaving the industry emphasizes how out-of-control the sense of fan ownership in the industry has become.
QUOTE | "Video games are farther away from being respected as an art form by the mainstream. From 2014 until now, is what I call the 'Great Dilution' for the game industry. Thanks to the social and mobile game expansion, we see a 10x growth in the total population of people who have access to gaming content. But the majority of the new games came out on mobile and social platforms focused on pure growth rather than respect." - On the tenth anniversary of Journey's release, ThatGameCompany CEO Jenova Chen is still concerned with whether the non-gaming world appreciates the medium as art.