Activision Blizzard sued by family of employee who committed suicide
Complaint says sexual harassment played a role, accuses publisher of not fully cooperating with police investigation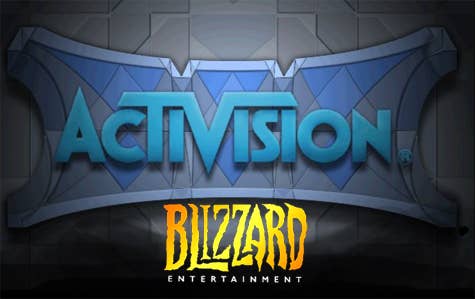 Content warning: The following article discusses sexual harassment, sexual abuse and suicide.
One of the most horrifying details from last year's California Department for Fair Employment and Housing suit against Activision Blizzard is at the heart of a new suit the publisher is facing this week.
As reported by The Washington Post, the family of an Activision Blizzard employee who committed suicide during a company retreat has filed suit against the publisher, claiming that her boss had sexually harassed her, and that it was a significant factor leader to her suicide.
The suit also accused the employee's boss of lying to police investigating her death, hiding that he had a sexual relationship with her and covering up evidence of it. As for the publisher, the family is saying Activision Blizzard wouldn't turn over the employee's company-issued laptop to police, claimed her cellphone had been "wiped," and refused to provide the boss' computer or phone, either.
Last year's DFEH suit did not name the employee, but described harassment leading to a woman's suicide, including co-workers passing around an explicit picture of her during a holiday party.
At the time, Activision Blizzard criticized the agency in a strident denial, saying, "We are sickened by the reprehensible conduct of the DFEH to drag into the complaint the tragic suicide of an employee whose passing has no bearing whatsoever on this case and with no regard for her grieving family."
As for this week's suit, an Activision Blizzard representative told the Post that the company is saddened by the employee's death, but said, "We will address the complaint through the legal process as appropriate, and out of respect for the family we have no further comment at this time."