Microsoft-Activision's race for the finish line | This Week in Business
We attempt to answer the burning questions that remain as the biggest deal in the industry's history seemingly nears completion in the US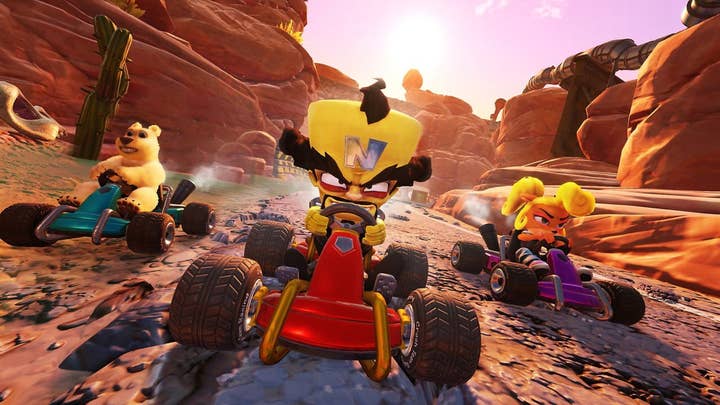 We racked our collective GI brain for another topic for This Week In Business. We tried, we really did. But there's no escaping it. The thing that must be discussed (yet again) is Microsoft's proposed acquisition of Activision Blizzard.
Before you reach for that little 'x' that closes the tab, let's make this as painless as possible with the use of the time-honoured Q&A format and more than a smattering of analysts' insights.
Where do we stand with the Microsoft-Activision deal?
On the off-chance you somehow missed the news this week (if so, have we ever told you we have a daily newsletter?), here's what happened:
On Tuesday, US District Court Judge Jacqueline Scott Corley denied the Federal Trade Commission a preliminary injunction against Microsoft's acquisition of Activision Blizzard.
This means the two companies are allowed to complete the transaction in the US ahead of the deal's July 18 deadline, and before the FTC's administrative hearing against the merger in August (hence the Commission seeking that injunction).
Immediately after, Microsoft and the Competition Markets Authority (the UK regulator blocking the deal) announced the former was drawing up new proposals to address any remaining concerns about the deal, requesting a pause on the appeals process due to begin on July 24.
On Wednesday, The FTC filed an appeal against the District Court's decision, hoping to fare better with the Ninth Circuit Court of Appeals.
Yesterday, Judge Corley rejected the FTC's appeal to extend the temporary restraining order against the deal (which expires at 11.59pm Pacific Time tonight) while its appeal is handled by the Ninth Circuit, Bloomberg reported.
On the same day, Nasdaq announced it will remove Activision Blizzard from its indexes before markets open on Monday, July 17 because it's "highly probable" the acquisition will go through.
Yup. It's been quite the week.
Is it nearly over then?
Maybe. [Honest editor's note: we kinda really hope so] A lot has to happen in a very short amount of time; if the deal isn't done by July 18 (that's this coming Tuesday), Microsoft needs to pay a $3 billion fee to Activision Blizzard and renegotiate the deal.
The FTC's Ninth Circuit appeal is unlikely to be dealt with in the next four days and, as mentioned, the temporary restraining order against the deal's completion expires tonight.
Over in the UK, the CMA extended the deadline on its final decision this morning, saying it was nigh-on impossible to approve the deal before July 18 as Microsoft's proposals will require further investigation. It suggested a deadline of August 29 but added it will try to make a decision ahead of that.
The Competition Appeal Tribunal, which was going to oversee the appeal process later this month, has scheduled a hearing for Monday, July 17 to discuss what happens next.
Will the deal close by July 18?
Katana Games' Serkan Toto notes that Microsoft "seems to have a lot of ducks in order now," especially now it's able to renegotiate with the CMA. However, the CMA's extension means the July 18 deadline for the deal itself may need to be pushed back – something Ampere Analysis' research manager Louise Wooldridge says will be costly but "only a minor hurdle" in the grand scheme of things.
"The deal is likely to close following modifications that will appease the CMA, and once closed it will be much more difficult for the FTC to oppose it –- so really it is a race against time for both parties," she adds.
Let's start with that US appeal. What are the chances of the FTC winning?
Minimal.
As Wooldridge explains to GamesIndustry.biz, the FTC cannot present any new evidence with its appeal and must instead rely on existing arguments. Which, of course, already failed to convince Judge Corley.
"Plus, the FTC has a poor track record of being granted appeals," Wooldridge adds.
According to Wedbush Securities managing director Michael Pachter, the Ninth Circuit Court only has two options: deny the appeal, or approve and hold a hearing by Monday.
"The latter is too hard and highly unlikely (5% chance), but if they do so, they will hear no testimony that will cause them to grant the injunction," he explains. "[Judge Corley] wrote 53 pages to demonstrate she considered all the arguments, and the only grounds for a successful appeal are if the FTC can prove she erroneously applied the law.
"She didn't, so they are going to lose."
Richard Hoeg of The Hoeg Law Firm adds that the loser in any District Court case always has trouble appealing against the decision; the same would have been true if Microsoft lost.
Will the FTC continue with its scheduled administrative hearing in August?
Hoeg says it's unclear whether the August hearing will still take place. In fact, Microsoft and Activision Blizzard can ask for the FTC to drop its internal legal challenge "on the premise that it is no longer in the public interest."
"I would expect this to happen if the FTC is denied its emergency relief," he adds. "But then it's ultimately the FTC's call and while you'd expect them to 'save face' and end this, they are behaving very aggressively at present."
Wooldridge believes it's more likely the FTC will drop the case entirely, citing its actions when it failed to block Meta's acquisition of Within earlier this year.
Okay, things aren't looking good for the FTC. What about the UK? The CMA already blocked the deal, so what proposals could Microsoft make to change that?
As mentioned above, the CMA isn't expected to approve any new proposals before the July 18 deadline, instead aiming to do so before August 29.
But Wooldridge observes that the fact the CMA willing to consider an altered deal implies that "small modifications may appease [the regulator]."
Hoeg suggests Microsoft may offer behavioural accommodations, such as not offering Call of Duty on Xbox Cloud Gaming in the UK.
"It's difficult to say what the CMA would accept, because I would assume Microsoft already offered something like what was accepted by the EU," he says. "It's possible the CMA might demand something more structural, selling some aspect of its cloud infrastructure for instance, but we can expect that it will be small/acceptable to Microsoft or they wouldn't have agreed to pause their own UK appeal."
In a report earlier this week, Pachter suggested Microsoft might carve out Xbox Game Pass as a separate subsidiary in the UK, e.g. Game Pass UK PLC. This would have an independent board of directors charged with ensuring Activision content is not included in the subscription service, which may satisfy the CMA.
"I suspect ABK investors have already been cashing those liquidation checks in their minds though and those that have waited this long would like to see it through"Richard Hoeg
"Carving out Game Pass is the easiest solution," he says. "Others thought Activision would withdraw from the UK and sell through distributors, but that ignores things like Candy Crush and World of Warcraft."
The CMA's biggest concern was over Microsoft's potential dominance in the cloud gaming market. The platform holder has signed a number of ten-year deals with other cloud providers to try to address the CMA's concerns, and Kantan Games' Toto expects a similar solution this time.
"Microsoft could present even more platforms (especially on the cloud, which is a key concern brought forward by the CMA) as partners or agree to extend the validity of such deals beyond the previously promised ten years," he says.
Niko Partners' president Lisa Cosmas Hanson believes the regulator may make its own adjustments to reach an agreement.
"From the start, I did not understand the CMA's concern about cloud gaming being such an important part of the games market to the level of this deal preventing consumer choice," she explains. "In Asia and other global emerging markets, cloud gaming would open the market to more consumers and new businesses would arise to serve them in ways we may not be able to predict.
"Even in Asia, though, we have not seen cloud gaming as an important issue that could sway an industry toward one given provider. Hence, it seems likely that CMA will reframe its concerns over cloud gaming and that part of their objection will be assuaged."
Can Microsoft complete the acquisition in the US without doing so in the UK?
Wooldridge notes that acquiring Activision Blizzard without the CMA's approval "may have implications for any future deals, and Microsoft's reputation," adding that she would be surprised if Microsoft took this approach.
If it did, Activision would not be able to operate as a Microsoft-owned entity in the UK, and would either have to separate its UK operations as an independent entity, or form a relationship with a third-party publisher to handle its dealings in this market.
"But I think that would have to happen prior to the deal completing... It seems much more feasible that there will be a minor extension to the deadline while the CMA issues are hashed out," she adds. "The UK is a hugely important market for Microsoft and Activision. I don't think there's any chance of them removing themselves from the territory."
If it doesn't complete by July 18, will Microsoft and Activision press on with the deal?
All of the analysts we spoke to expect both Microsoft and Activision Blizzard to push forward with the merger, with Niko Partners' Hanson adding that "both the Activision and Microsoft signatories are ready with pens in hand."
Hoeg adds: "Microsoft is clearly committed (and racking up legal bills), so the only question is ABK. I suspect ABK investors have already been cashing those liquidation checks in their minds though and those that have waited this long would like to see it through. Pricing might not change much if at all because ABK has the break-up fee to prevent Microsoft from 'discount shopping'."
If the deal does complete, does that mean it's all over?
Pachter notes that even if the deal closes, the FTC can still sue to force a divestiture – for example, demanding the combined Microsoft-Activision sell off the Call of Duty franchise.
"They're likely to lose, but they might still try. Activision shareholders will get paid and the deal will close, and any divestiture will happen only when all appeals are lost, which could be a few years."
But seriously, is it nearly over?
Er, ask us this time next week.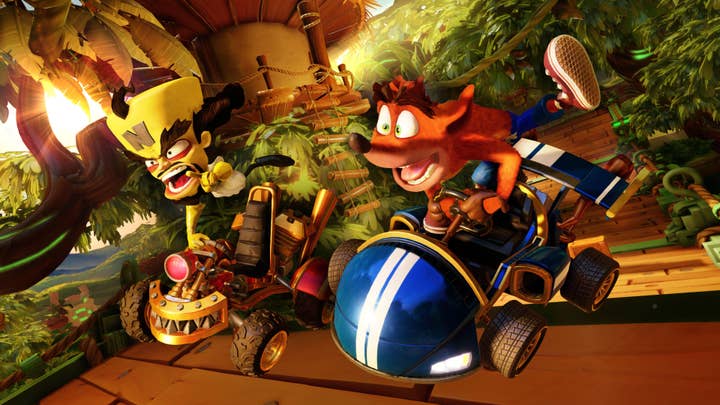 The rest of the week in review
STAT | 87% – The percentage of games released before 2010 that are "critically endangered" in the US, as they are difficult to play in their physical or digital forms. That's according to a study from the Video Game History Foundation released this week.
While Nintendo is far from being the only reason preservation of classic video games is in shambles, here's a reminder that the platform holder closed its Wii U and 3DS digital storefronts earlier this year, sending hundreds of games to their virtual graveyards in the process, all while doubling down in its battle against emulation.
STAT | $80bn – The amount that Arm hopes to be valued at, pending an investment from Nvidia as anchor investor ahead of its IPO. That's according to the Financial Times, who said that the chip manufacturer could float as early as September.
STAT | 79% – The percentage of Hispanic adults within the US population that are likely to play games. In its latest report, the ESA showed that Hispanics are the most likely ethnic group to play games in the country, followed by Black Americans at 77%.
QUOTE | "As we begin this remarkable journey, we are excited to be working with Marvel Games to ensure that we craft every aspect of Wakanda, its technology, its heroes, and our own original story with the attention to detail and authenticity that the world of Black Panther deserves" – Kevin Stephens, as he announces the launch of new EA studio Cliffhanger Games, which he will lead. The Seattle-based developer is creating an original third-person single player game based on Marvel's Black Panther franchise.
STAT | 91 – The number of employees at Sega of America who voted in favour of unionisation, thus leading to the creation of the Allied Employees Guild Improving Sega.
QUOTE | "Our updated Dreams Content Usage Terms allows for music, animation, films and art created in Dreams to be used for both personal and commercial use outside of the game" – This had been the vision all along, but it's finally there: Media Molecule has opened up Dreams' creations to commercial use, making many happy players in the process as they will be able to monetise their creations.
STAT | 6 – The number of awards won by Sony studios at the Develop Star Awards this week. That's three for Guerrilla Games and three for Sony Santa Monica.
STAT | $2.16bn – The amount Sony Group is investing in research and development for its games segment, according to Nikkei Asia, more specifically on live service titles and extended reality. We spoke to Sony about its live service games strategy earlier this year, which includes a multiplayer game from Guerrilla Games set in the Horizon universe.
QUOTE | "This process has been incredibly valuable, providing us with meaningful insights that will inform and guide our continuous efforts in EDI. We hope other studios will join us in this journey!" – East Side Games' director of people and culture Julie Yan, commenting on the value of Code Coven's new studio accreditation program, Evolve. The Vancouver studio is the first one to be accredited by the new program, launched in partnership with GamesIndustry.biz and aimed at creating a new standard for DEI best practices.
STAT | $89.99 – The price of the upcoming PlayStation Access controller, due to launch on December 6.
STAT | 25 – The number of years co-president Evan Wells spent at Naughty Dog. The exec announced this week that he'll be retiring at the end of the year.
Sign up for the GI Daily here to get the biggest news straight to your inbox
Additional contributions by Marie Dealessandri