FTC appeals against court ruling in case against Xbox
Microsoft president Brad Smith said he is "disappointed" the FTC continues with "demonstrably weak case"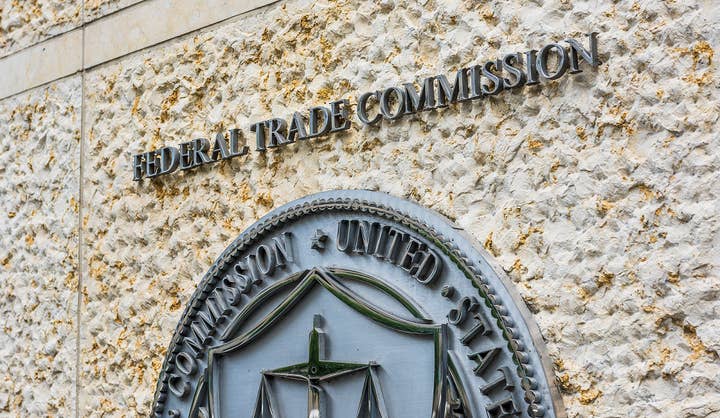 Sign up for the GI Daily here to get the biggest news straight to your inbox
The Federal Trade Commission has filed an appeal against this week's US District Court decision denying the regulator a temporary block against Microsoft's acquisition of Activision Blizzard.
IGN reports the FTC will continue fighting against the proposed merger, although there is no detail on when an appeal hearing might take place.
Following the ruling by Judge Jacqueline Scott Corley, Microsoft is allowed to complete its purchase of Activision Blizzard in the US before both the deal's July 18 deadline and the FTC's administrative hearing in August. The latter was scheduled after the Commission issued a legal challenge against the deal in December.
In a statement issued to GamesIndustry.biz, an Activision Blizzard spokesperson said: "The facts haven't changed. We're confident the US will remain among the 39 countries where the merger can close. We look forward to reinforcing the strength of our case in court, again."
Meanwhile, in a statement to IGN, Microsoft president Brad Smith said: "The District Court's ruling makes crystal clear that this acquisition is good for both competition and consumers. We're disappointed that the FTC is continuing to pursue what has become a demonstrably weak case, and we will oppose further efforts to delay the ability to move forward."
The denial of a temporary block follows a week-long court hearing that took place last month.
If Microsoft does not complete the transaction by July 18, the platform holder will have to pay $3 billion to Activision Blizzard and renegotiate the deal.
While the merger is cleared to proceed in the US – even in the face of the FTC challenge in August – and the EU, Microsoft still needs to win over a third key market: the UK.
In the aftermath of the US court ruling, Microsoft revealed it had been granted permission to propose a modified acquisition that will address the Competition and Markets Authority's concerns, following the UK regulator's decision to block the deal earlier this year.
An appeal against this decision was scheduled for July 24, but both Microsoft and the CMA have asked the Competition Appeal Tribunal to pause proceedings while the former focuses on its new proposals.
You can keep track of the regulatory hurdles Microsoft and Activision Blizzard face in our extensive primer.