Is Activision Blizzard in a rough patch or a longer decline? | This Week in Business
Diablo Immortal debut barely boosted the publisher's results, but there are some big releases set for the rest of the year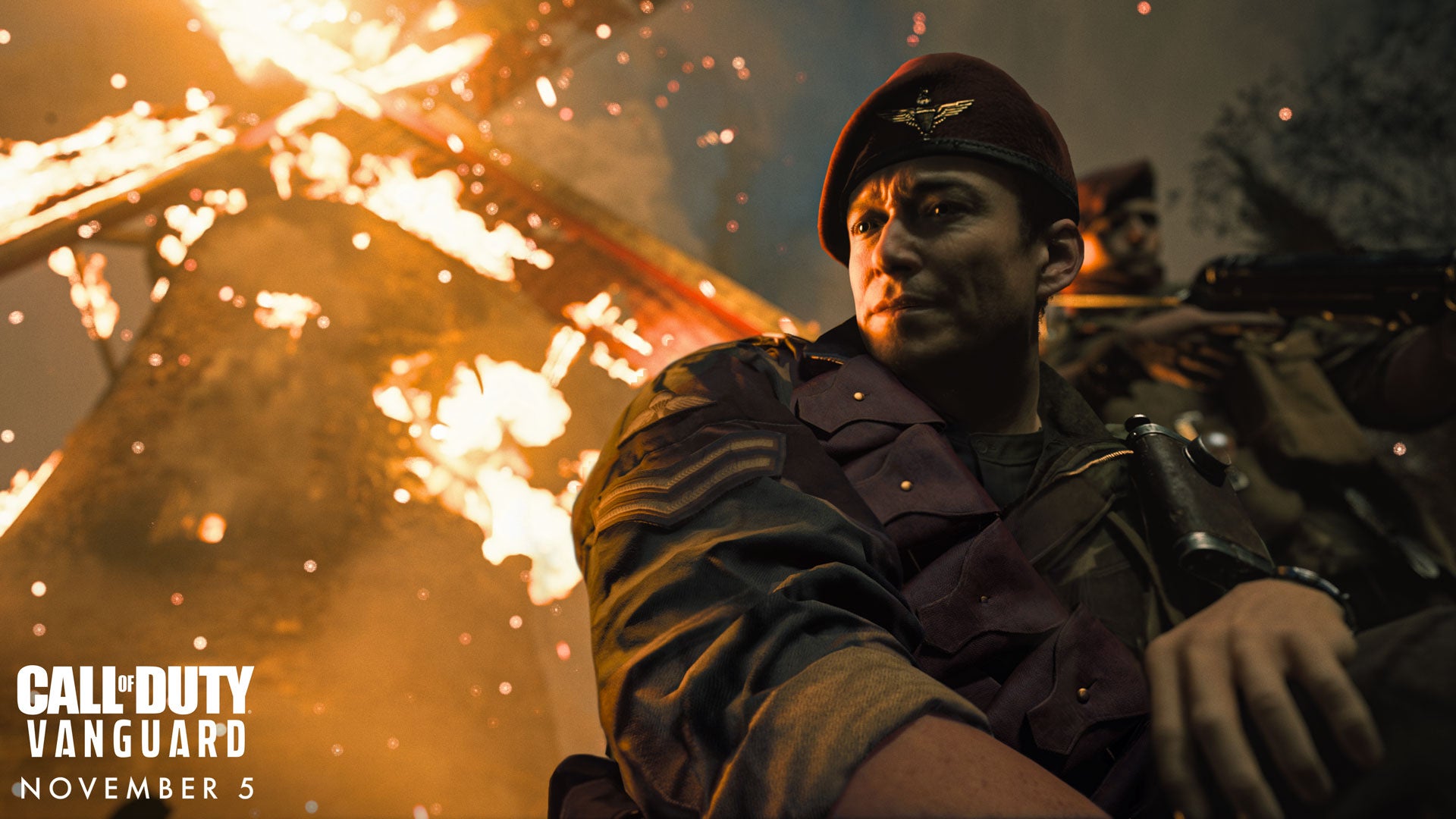 It's financial earnings season, and as expected, a lot of the news coming out of the industry isn't particularly good.
Last week saw Microsoft and Sony post sales declines from their gaming businesses, even as the platform-holders' other businesses carried both to growth, while Capcom revenues were almost halved on a tough comparison to last year's first fiscal quarter when it launched Resident Evil Village.
This week saw a few more companies offer a mix of results, including Nintendo joining its platform holder peers with fairly "meh" results.
STAT | 3.43 million - Switch units shipped during the three months ended June 30, down almost 23% year-over-year. The company attributed it to "the effects of supply shortages in semiconductors and other components among other factors." Total revenues were down 4.7%.
Meanwhile, Electronic Arts offered an outlier's results, with revenue up 14% year-over-year, a number boosted by recent acquisitions like Golf Clash developer Playdemic (which was not part of the company in the year-ago quarter) and Codemasters, whose F1 franchise outperformed the company's expectations. There was, however, one other stat of note.
STAT | 40% - The year-over-year growth in FIFA Ultimate Team daily and weekly average player counts for the quarter.
As much as legislators might wag their fingers at EA over its controversial Ultimate Team mode, the game mode has become a staple of EA's business, making up 29% of all sales at last count. That it was mammoth to start with and could see such a surge in engagement at a time when the industry is on a wider downturn is concerning, as is the fact that EA has decided to stop reporting Ultimate Team revenues.
To sum up, the industry's slumping, but the one bright spot so far might owe that outlier status to its pandemic acquisition spending spree and (depending on who you ask) gambling.
But there was one more publisher reporting financial results this week that I wanted to talk about in a little more depth, and that's Activision Blizzard.
On the surface, Activision Blizzard had a worse quarter than basically anyone.
STAT | $1.64 billion - Activision Blizzard's revenues for the three months ended June 30, down 28% compared to the same period a year ago.
Most of that can be pinned on the Activision division. We already knew Call of Duty Vanguard was a disappointment, and when Call of Duty is the only thing Activision makes anymore, it's no surprise that a miss from the franchise's big tentpole release will hamstring revenues at least until the next title's release.
Perhaps more alarming for Activision is the continued slide in engagement, as the quarter's 94 million monthly active users was the fifth straight quarter that stat has declined, and the lowest number since Call of Duty Mobile first ushered the franchise into the free-to-play world in October of 2019. And while Call of Duty Mobile's performance was said to be treading water, Call of Duty: Warzone was lumped in with Vanguard as posting year-over-year declines in the console and PC space.
So Activision was a bit of an anchor on the larger company's business, but that was something you could reasonably have seen coming.
I was considerably more surprised by the performance of Blizzard, as the quarter saw its first major new game since 2016's Overwatch, the free-to-play mobile title Diablo Immortal.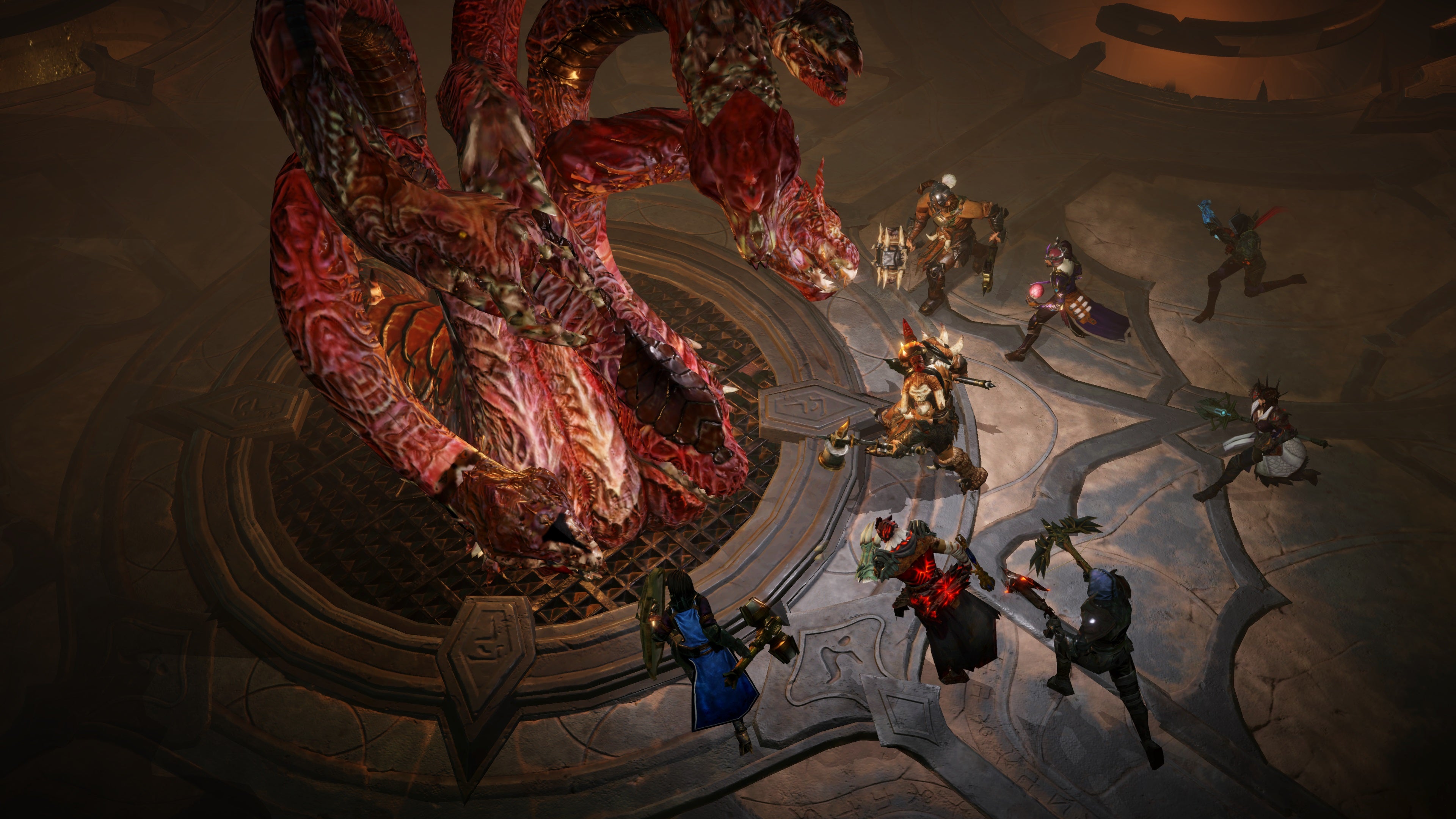 While it stoked some familiar criticisms, Diablo Immortal seemed to be off to a good start, financially speaking. Sensor Tower last week estimated it reached $100 million in player spending in two months, the only mobile title besides Pokémon Go to ever achieve that.
So it was more than a little surprising when Activision Blizzard reported its earnings on Monday and Blizzard's revenues were… not great.
STAT | $401 million - Blizzard's total revenue for the quarter, down 7% year-over-year.
Even with Diablo Immortal's debut and a strong quarter from Hearthstone, Blizzard just couldn't measure up to last year's quarter, when it launched… [checks release schedule] …Burning Crusade Classic for World of Warcraft. For those who (like me) may have underestimated the appeal of Blizzard's retro MMO, I'm not kidding; the company specifically said Diablo Immortal and Hearthstone's gains were not enough to measure up to the impact of Burning Crusade Classic's launch.
Maybe equally concerning were Blizzard's engagement numbers, which had been slumping for quite a while heading into the quarter.
STAT | 10 - The consecutive quarters without an increase in Blizzard monthly active users heading into the June quarter, according to Activision Blizzard's financial reports.
Blizzard had ended the March quarter with just 22 million monthly active users, the lowest since the company began reporting that figure in 2016. A free-to-play Diablo Immortal was poised to give that number an instant boost, much like Call of Duty Mobile had done for Activision three years ago, when that division went from 36 million monthly active users one quarter to 128 million the next.
Diablo Immortal did expand the user base for sure -- the company said more than half of the game's players were new to Blizzard -- and overall monthly active users were up, but not impressively.
STAT | 27 million - Blizzard's monthly active users for last quarter, boosted by the launch of Diablo Immortal.
STAT | 26 million - Blizzard's monthly active users for the previous year's June quarter.
Oof, a brand new big-time free-to-play mobile success and it not only failed to boost revenues, but barely made up for the last year's worth of declining engagement for Blizzard.
At least King did well for the company, with revenue up 8% as Candy Crush continues to hold up its third of the Activision Blizzard empire.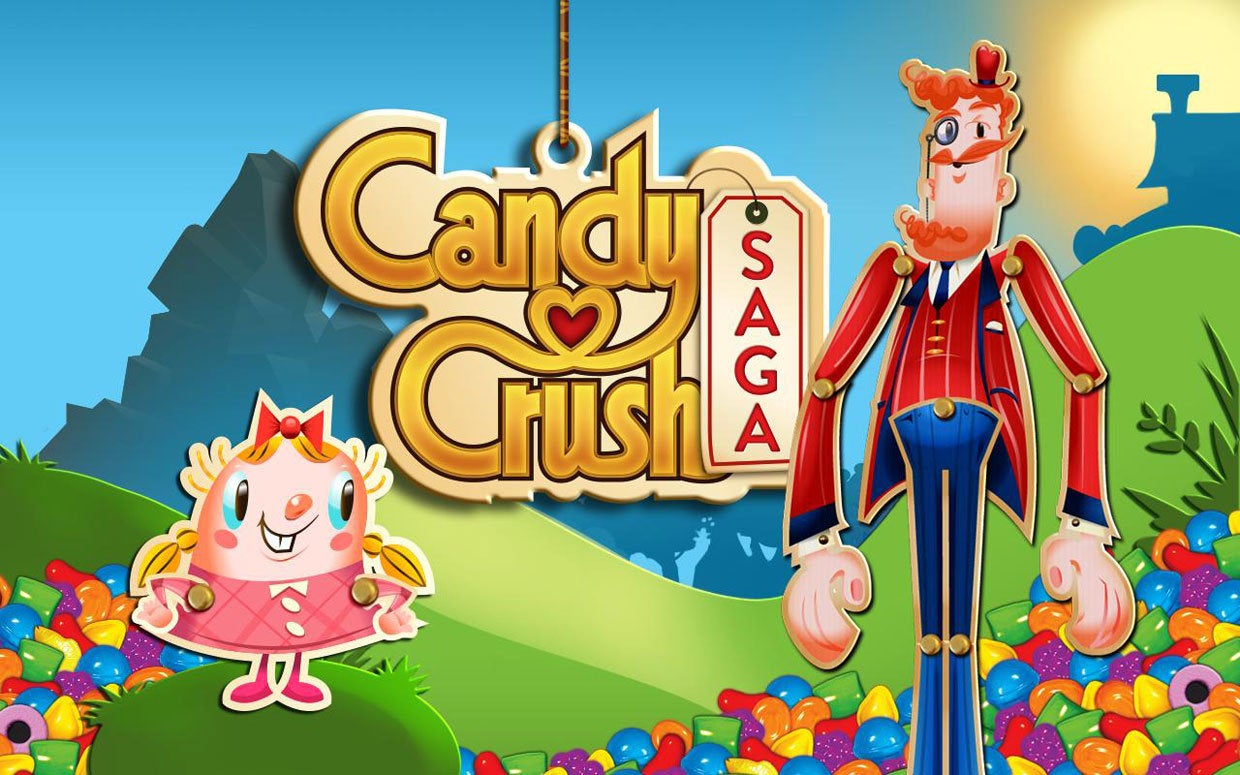 The interesting part now is whether Activision Blizzard can pull out of this rut it's in. It does have a seemingly robust slate of releases for the rest of the year, including Call of Duty Modern Warfare 2, Call of Duty: Warzone 2.0, Overwatch 2, World of Warcraft: Dragonflight, and World of Warcraft: Wrath of the Lich King Classic.
That's a lot of big names on paper, but I could see any (or all) of them underperforming. I fully expect Modern Warfare 2 to do significantly better than Vanguard based on the setting alone. But the last Modern Warfare was the most successful game in franchise history, according to Activision Blizzard, and if Call of Duty really has peaked -- if people have had enough of it thanks to the launch of two major free-to-play options in the last few years -- I could just as easily see Modern Warfare 2, Warzone, and Call of Duty Mobile all feeling the effects of franchise fatigue and cannibalization.
And despite its name, Overwatch 2 appears to be more like a 2.0 revamp than a full sequel, particularly with the original Overwatch disappearing upon Overwatch 2's debut. And while the game is still big, it's certainly lost a fair bit of buzz since it exploded onto the scene. The Overwatch League's decline in recent years (and Activision Blizzard's reduced emphasis on it) also doesn't suggest anything good about the health of the franchise, even if an esports offshoot is admittedly not the most reliable indicator out there.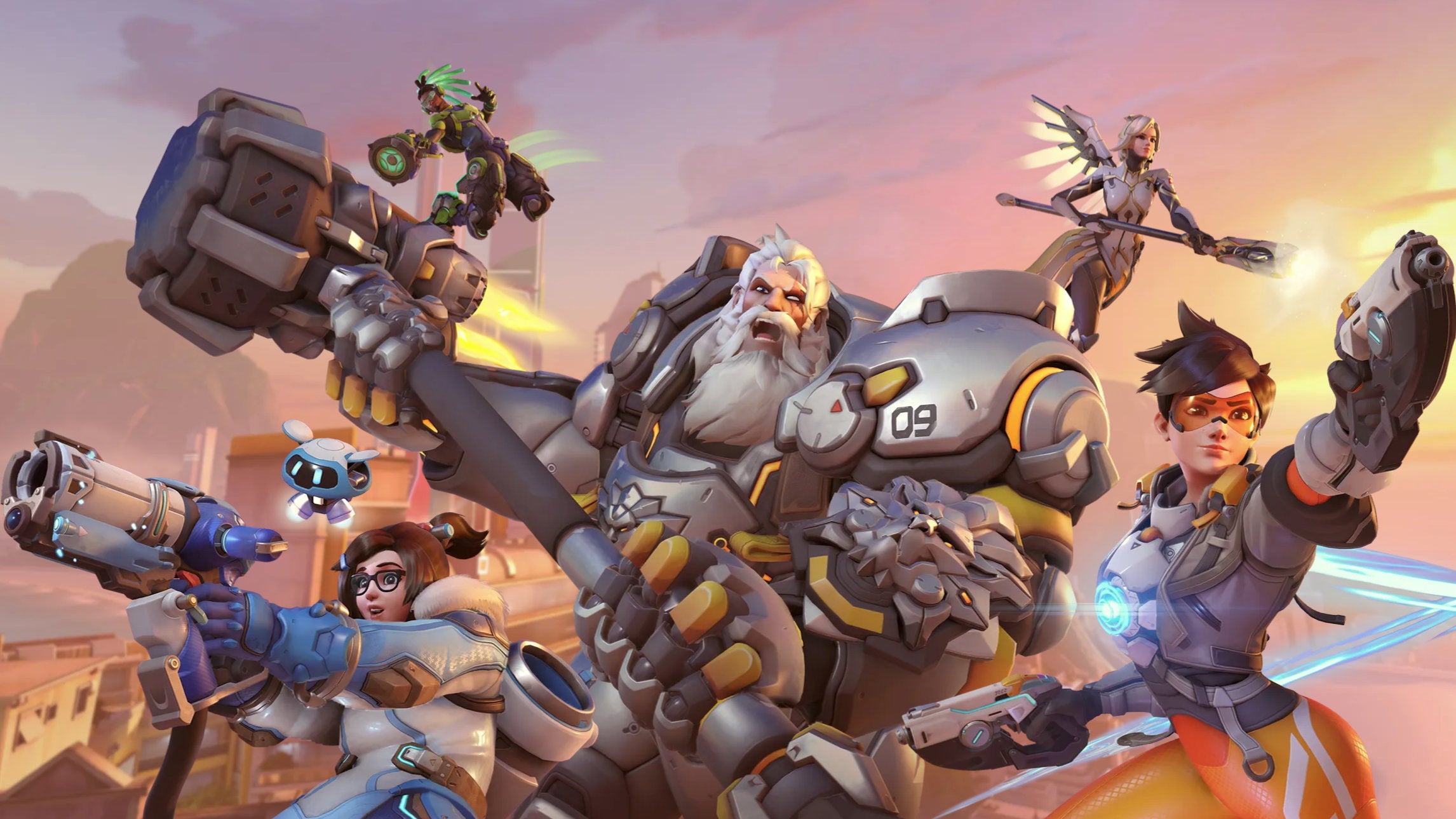 As for two World of Warcraft expansions, I wouldn't have thought of those as big-time needle movers before, but the performance of Burning Crusade Classic tells us those could both be more impactful than a Diablo Immortal, which itself could easily grow and contribute more meaningfully than it did last quarter, when it was only available for a month and may have had comparatively less aggressive monetization to make a good first impression. There's room for upside here.
So is Activision Blizzard's malaise just a product of the industry-wide pandemic boom fading and a bad mainline Call of Duty release, or is there something more going on? Has Call of Duty peaked? Can Blizzard reverse its years-long slide and grow again? Can companies get away with calling any big update a full sequel? Has the company's abundance of scandals and hostility toward employees' labor rights impacted its ability to attract and retain talent? How much longer do we have to wait for the Call of Duty Cinematic Universe we were promised?
Those are all great and vital questions, especially the last one. Thank you for asking them.
Unfortunately, if the pending acquisition of the company by Microsoft goes through, we may never get concrete answers to these questions. Microsoft is a massive company that provides only the most cursory insight into its gaming business through quarterly results; the particulars of a division that posted $1.64 billion in sales last quarter just wouldn't be worth mentioning for a company that reported $51.9 billion in revenue over the same span.
Even a return to form for Activision Blizzard would probably be relegated to a quarterly footnote in Microsoft's earnings. And if it doesn't bounce back, well, remember when Xbox One was getting outsold by the PlayStation 4 so badly Microsoft stopped reporting sales figures? It argued at the time that Xbox Live engagement metrics were a better indicator of the business' performance. Now we don't even get those numbers (or their Game Pass equivalents) reliably.
Perhaps we will one day grow to miss the comparatively radical transparency of companies like Activision Blizzard today, when they give us enough information to reasonably identify a rut so that we can even ask whether or not they can pull out of it.
The rest of the week in review
QUOTE | "[Call of Duty] is synonymous with first-person shooter games and essentially defines that category… Call of Duty is so popular that it influences users' choice of console, and its community of loyal users is entrenched enough that even if a competitor had the budget to develop a similar product, it would not be able to rival it." - In talking to Brazilian regulators investigating the Microsoft-Activision Blizzard deal, Sony plays up what an unstoppable juggernaut Call of Duty, and how utterly doomed PlayStation -- nay, all competition in games -- would be if the acquisition were to go through.
QUOTE | "There is nothing unique about the video games developed and published by Activision Blizzard that is a 'must have' for rival PC and console video game distributors that could give rise to a foreclosure concern." - Microsoft tells the UK's Competition Markets Authority that Call of Duty is utter garbage, an irrelevant and forgettable franchise that should in no way raise anti-trust concerns, just another meaningless $68.7 billion acquisition that won't impact Microsoft's control of the gaming market at all.
(Don't mind me. I just have a real fondness for those brief moments when companies have to stop telling people how great they are and minimize their own success or attempt to play the helpless victim.)
STAT | 3 years - Length of time Activision Blizzard and NetEase had a mobile World of Warcraft spin-off in development before cancelling the project, according to a Bloomberg report.
QUOTE | "Instead of following Microsoft's lead and committing to a labor neutrality agreement, Activision has made the clear and conscious decision to deny us our basic labor rights while once again spending hundreds of thousands of dollars on a union-busting firm." - Game Workers Alliance - Albany, including staff at Blizzard Albany attempting to unionize, says Activision Blizzard is trying to thwart its employees' attempts to unionize once again.
QUOTE | "Given the significant impact this change could have for roughly 150 people in Albany, we believe every employee in Albany who works on Diablo should have a direct say in this decision. It should not be made by fewer than 15% of employees." - Activision Blizzard spokesperson Rich George says Activision Blizzard is trying to thwart its employees' attempts to unionize once again. (The publisher used essentially the same argument in its unsuccessful attempt to prevent Raven Software QA staff from unionizing. The National Labor Relations Board also said Activision Blizzard illegally threatened staff to keep them from discussing pay with each other as part of that previous attempt.)
QUOTE | "We are soon to be the largest standalone independent developer and publisher of interactive entertainment in the world." - EA CEO Andrew Wilson brags about the company's pending status in light of the Microsoft-Activision Blizzard deal, as if EA were upsetting the reigning champ instead of earning a victory by forfeit.
QUOTE | "Since we are seeing recovery from the impact of the lockdown in Shanghai, and a significant improvement in the company's supply, we are working to bring forward more supply in the end holiday selling season." - Sony's executive deputy president and chief financial officer Hiroki Totoki said one silver lining in declining engagement numbers as the pandemic boom fades is that supply chain problem are starting to clear up.
QUOTE | "The feature hasn't seen the level of usage we anticipated, so we are refocusing our efforts." - Sony explains that it's cutting the PS5's accolades feature because gamers apparently weren't interested in saying nice things about the people they played with online.
STAT | €100 per share - The amount a Reuters source says Tencent is willing to pay to acquire a larger stake in Ubisoft, which opened Thursday's trading at €42.24 per share.
QUOTE | "Today marks the start of a new opportunity for our companies to further push the frontiers of gaming devices." - Tencent Games Smart Solution Innovation Lab general manager Daniel Wu announces a new streaming-focused handheld the company is working on with Logitech and plans to launch later this year.
QUOTE | "Per Section 14 of the End User License Agreement, the development of The Machinery will cease, we will no longer offer GitHub access, all licenses are terminated as of 14 days after the day of this notice, and you are requested to delete The Machinery source code and binaries." - Engine maker Our Machinery explains that anyone who trusted the company enough to build a game on their tech made a regrettable mistake.
QUOTE | "While your game may only be in alpha or beta state, this does not absolve you from your obligation to satisfy consumer laws: you still cannot just put out anything no matter how full of bugs." - London-based games lawyer Anna Poulter-Jones dives into the legal and practical considerations developers must make with early access programs.
QUOTE | "Speaking to other East Asian creators in the West, especially being Chinese, there's this perspective that Chinese people have no creativity and just rip off white ideas, right? I always think about an Apple Box that says, 'Designed in Cupertino, manufactured in China,' like some white guy is a genius and some dumb Chinese people are making it for us." - In a wide-ranging interview, Team Artichoke founder and Knights and Bikes developer Moo Yu talks about representation and unrecognized barriers in the industry.