Nintendo Q1 sales fall 4.7% to $2.3bn, Switch sales down 23%
But platform holder says demand "remains stable", sales of first-party titles reaches highest level for April to June in Switch history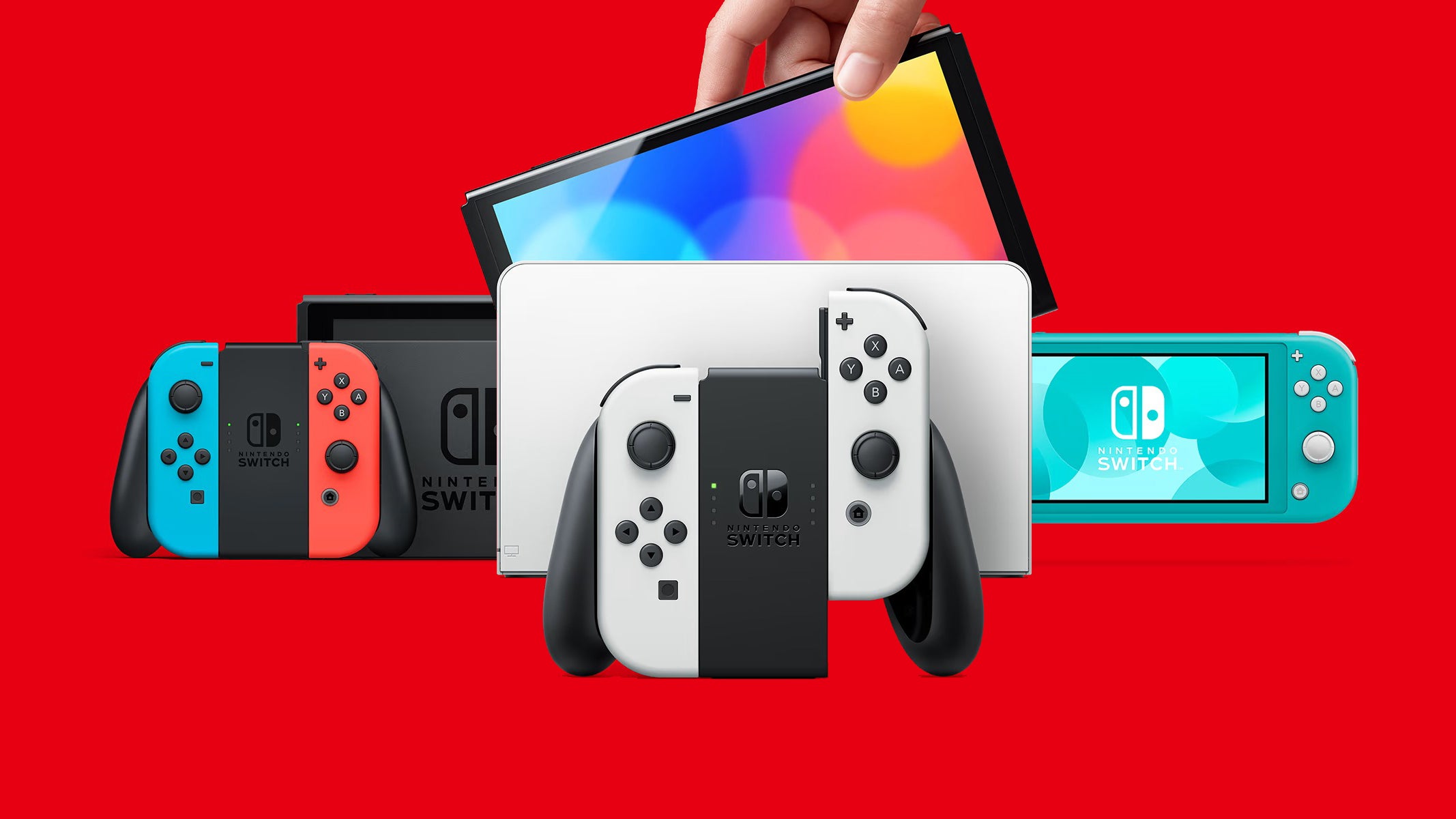 Nintendo suffered declines in the first quarter of its financial year, with net sales dropping almost 5% to $2.3 billion – due largely to a decrease in hardware sales.
3.43 million Switch units were sold to retail during the three months ended June 30, 2022. That's a year-on-year decline of 22.9%, which Nintendo attributed to "the effects of supply shortages in semiconductors and other components among other factors."
The numbers
Net sales: ¥307.5 billion ($2.3 billion), down 4.7% year-on-year
Operating profit: ¥101.6 billion ($762.7 million), down 15.1%
Ordinary profit: ¥166.7 billion ($1.3 billion), up 29.6%
Gross profit: ¥184.5 billion ($1.4 billion), down 4.3%
Switch units shipped: 3.43 million, down 22.9%
Software sold in to retail: 41.41 million, down 8.6%
Digital sales: ¥88 billion ($660.7 million), up 16%
Mobile and IP-related income: ¥10.9 billion ($81.8 million), down 16.8%
Forecast
Net sales: ¥1.6 trillion yen ($12 billion), down 5.6%
Operating profit: ¥500 billion ($3.8 billion), down 15.6%
Ordinary profit: ¥480 billion ($3.6 billion), down 28.4%
The highlights
While hardware sales declined, Nintendo has now sold 111.08 million Switch units since it launched in March 2017, putting the console within reach of passing the original Game Boy's lifetime sales of 118.69 million. But it still needs another 43 million sales to surpass the original DS.
The decline is no surprise. Nintendo already saw a 26% year-on-year decline in the previous financial year, which it also attributed to the semiconductor shortage. Last week, it was reported that a major assembly, Hosiden Corp, is having issues securing components for the console.
Although supply may be struggling, the platform holder said that demand for the console, which is now in its sixth year, "remains stable in all regions."
The OLED model was the biggest seller at 1.5 million units, following by the standard version at 1.3 million. The OLED has now sold 7.3 million since its launch in October 2021.
Looking at software, Nintendo reports that units sold into retail declined year-on-year but sell-through (i..e games sold to consumers) increased. In fact, it was the second highest first quarter sales of Nintendo's own titles since the launch of the Switch (the biggest Q1 being April to June 2020, spurred on by the launch of Animal Crossing and the onset of the pandemic).
Nintendo Switch Sports was the biggest selling game for the quarter, having shifted 4.84 million units since its debut in April.
Three other Nintendo titles sold more than one million units during the three-month period: June release Mario Strikers: Battle League at 1.91 million, Kirby and the Forgotten Land at 1.88 million, and Mario Kart 8 Deluxe at 1.48 million.
Nintendo confirmed Forgotten Land is now the biggest selling Kirby game in the series' history at 4.53 million units. Meanwhile, Mario Kart stands as the Switch's biggest seller of all time at 46.82 million units.
The platform holder also reports subscriptions for both Nintendo Switch Online and the Expansion Pack tier grew, although it didn't not share figures.
The company's forecast remains unchanged from May, with Nintendo stating it would "continue to convey the appeal of all three [Switch] models in order to maintain sales momentum and expand the install base."
For the rest of the year, Nintendo hopes to drive sales around launches such as last month's Xenoblade Chronicles 3 – already the series' biggest launch in the UK – as well as Splatoon 3 in September and Pokémon Scarlet and Violet in November, for which there's a new Nintendo Direct-style presentation later today.
Last week, both Microsoft and Sony posted their latest financial results, which also showed decline from their gaming businesses.