PlayStation's Q1 revenues dip by 2% to $4.5 billion amid sales decline, increasing costs
Earlier-than-expected completion of Bungie acquisition, now costing $3.7 billion, also a factor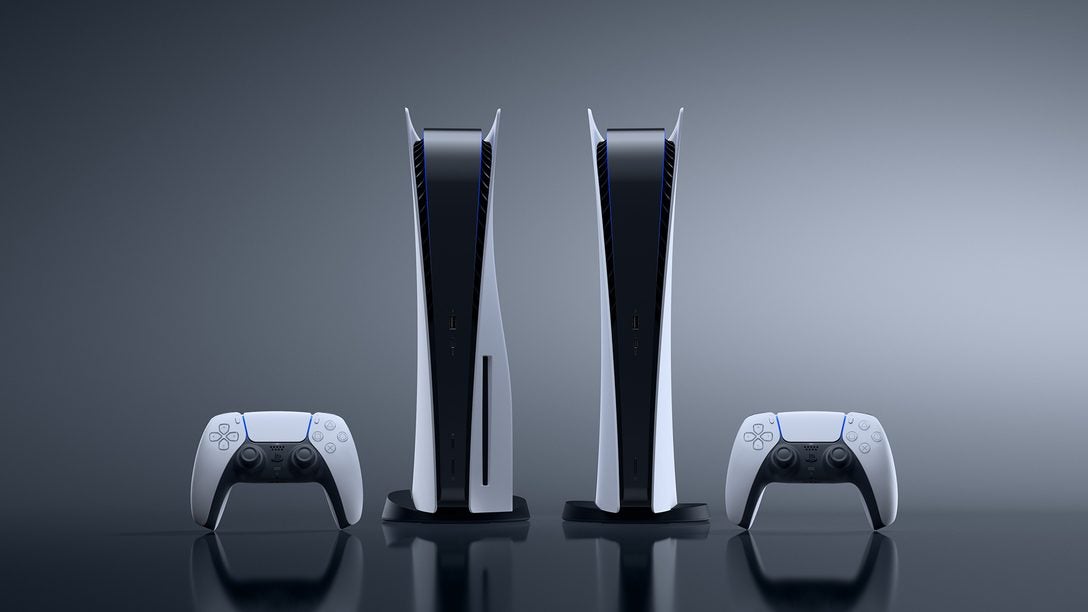 Sony has released its first quarter results for the new financial year, showing a slight decline in gaming revenues.
The platform holder generated ¥604.1 billion ($4.5 billion) from its Game & Network Services division during the three months ended June 30, 2022, but rising costs and declining sales mean this was a 2% drop compared to the same quarter last year.
However, the company reported a rise in the number of PlayStation 5 units shipped and PlayStation Plus subscribers.
The numbers
Overall results
Sales: ¥2.3 trillion ($17.3 billion), up 2% year on year
Operating income: ¥307 billion ($2.3 billion), up 10%
Game & Network Services
Sales: ¥604.1 billion ($4.5 billion), down 2%
Operating income: ¥52.8 billion ($397.3 million), down 37%
PlayStation 5 units shipped: 2.4 million, up 4%
Full game PS4/PS5 software sold: 47.1 million, down 26%
Digital download ratio: 79%, compared to 71% in previous year
PlayStation Plus subscribers: 47.3 million, up 2%
Monthly active users: 102 million, down 3%

Full-year forecast
Overall
Sales: ¥11.5 trillion ($86.5 billion), up 16%
Operating income: ¥1.1 trillion ($8.3 billion), down 8%
Game & Network Services
Sales: ¥3.6 billion ($27.1 million), up 33%
Operating income: ¥255 billion ($1.9 billion), down 26%
The highlights
Sony attributed the decline in its Game & Network Services division to falling sales of both first-party and third-party titles as well as add-on content. 47.1 million full PS4 and PS5 games were sold during the three-month period, compared to 63.6 million in the same quarter last year.
This can also be partly attributed to a tough comparison with the previous year, where Sony published MLB The Show, Returnal and Ratchet & Clank: Rift Apart within the same quarter. In Q1 FY22, Sony only released the latest MLB The Show, although Horizon: Forbidden West continues to sell well thanks to its inclusion in a PlayStation 5 bundle.
The digital ratio was 79%, meaning one in five games purchased for PlayStation consoles during the quarter were downloads.
Sony also reported operating income for its games business were affected by increasing costs, particularly for games development at major studios.
2.4 million PlayStation 5 units were shipped during the quarter, up from the 2.3 million shipped in the same period last year – presumably still constrained by supply issues.
There was also a slight increase in PlayStation Plus subscribers when compared to the same quarter in the previous year – up from 46.3 million to 47.3 million. Sony is no doubt hoping its revamped multi-tier subscription offering, which launched last month, will boost this figure in the coming quarter.
The impact of gaming's decline on Sony's overall results was offset by strong performances from its Pictures and Music segments, but PlayStation still remains the biggest division, followed by Entertainment & Technology Services.
Sony has also revised its outlook for the fiscal year, now expecting sales of ¥11.5 trillion ($86.5 billion) instead of the ¥11.4 trillion ($85.7 billion) previously forecasted in May. Operating income expected to decline from the original ¥1.16 trillion ($8.7 billion) to ¥1.11 trillion ($8.3 billion).
PlayStation's forecasts were also lowered from May, previously expecting ¥3.66 trillion sales ($27.5 billion) and ¥305 billion (operating income ($2.3 billion).
This is due to further expected decline of third-party sales and add-ons, as well as increased expenses – primarily due to the acquisition of Bungie, which was completed earlier than expected.
The total consideration for the Bungie purchase was ¥514 billion ($3.7 billion), factoring the purchase price and committed employee incentives. Originally, it was $3.6 billion.