Diablo Immortal launch can't save Activision Blizzard's Q2
Revenues down 28% year-over-year, but franchise's free-to-play mobile debut pushes Blizzard engagement up modestly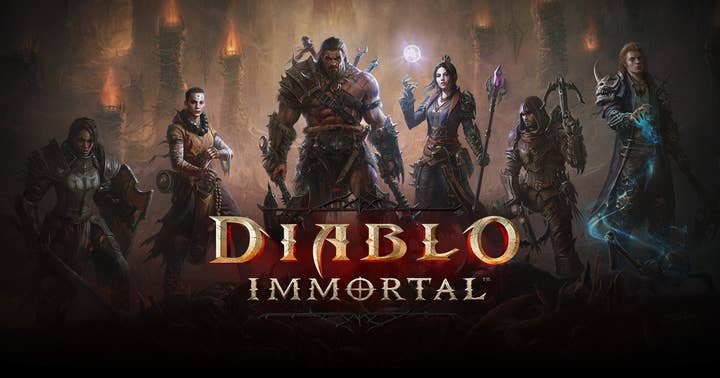 The June launch of Diablo Immortal was not enough to pull Activision Blizzard out of its recent malaise, as the publisher posted its second quarter results today, showing double-digit declines to revenues, net income, and players.
Activision Blizzard Q2 numbers
Revenue: $1.64 billion (down 28% year-on-year)
Bookings: $1.64 billion (down 15%)
Net income: $280 million (down 68%)
Monthly active users: 361 million (down 12% year-over-year and 3% quarter-over-quarter)
Activision
The Activision division continued to show declines with revenues down 38% year-over-year to $490 million, and engagement continuing to slide.
For the quarter, Activision reported 94 million monthly active users, down 26% year-over-year and 6% quarter-over-quarter. It is also the lowest total for the division since the launch of Call of Duty Mobile in October of 2019.
The publisher said Call of Duty: Vanguard and Call of Duty: Warzone had improved from their first quarter performances, but console and PC bookings for the franchise were still down year-over-year.
Meanwhile, Call of Duty Mobile's performance was more or less steady.
Blizzard
Despite the arrival of Diablo Immortal and growth from Hearthstone, Blizzard net revenues were still down 7% year-over-year to $401 million.
The company attributed the drop to a tough comparison against last year's second quarter debut of Burning Crusade Classic.
However, the Diablo Immortal launch did have some positive impact on the division, as the free-to-play mobile game helped push its monthly active users to 27 million, up 4% year-over-year and 23% quarter-over-quarter.
That marks the first time in eight quarters that Blizzard has seen its monthly active user numbers increase from the quarter prior. (The first quarter's 22 million monthly active users was the lowest for Blizzard since the company began reporting the figure in 2016.)
However, that engagement boost might still fall short of some people's expectations. For reference, the October 2019 debut of the free-to-play Call of Duty Mobile saw Activision's monthly active users go from 36 million one quarter to 128 million the next.
King
King was the only division to post growing sales this quarter, with net revenue up 8% to $684 million.
It managed that feat despite lesser engagement, with monthly active users of 240 million, down 6% year-over-year and 4% quarter-over-quarter.
The company cited Candy Crush as a driver of growth once again, with the number of paying players up double-digit percentages year-over-year.
Candy Crush has been the top-grossing game franchise in US app stores for 20 quarters running, according to Activision Blizzard.
Looking ahead
In light of the pending Microsoft acquisition, Activision Blizzard did not have an investor conference call or release guidance.
However, it did give some indication of its expectations, saying revenue and earnings per share will likely continue to show year-over-year declines in the second half of the year, while it expects operating income at least to show year-over-year growth starting in the fourth quarter.
It also emphasized its pipeline of impending releases for the rest of the year, including Call of Duty Modern Warfare 2, Call of Duty: Warzone 2.0, World of Warcraft: Wrath of the Lich King Classic, World of Warcraft: Dragonflight, and Overwatch 2.
It reiterated that Diablo 4 is slated for a 2023 launch.