Is 2022 still shaping up to be one of video games' biggest ever years? | This Week In Business
Starfield's delay puts another big hole in the release slate, making us wonder what will be next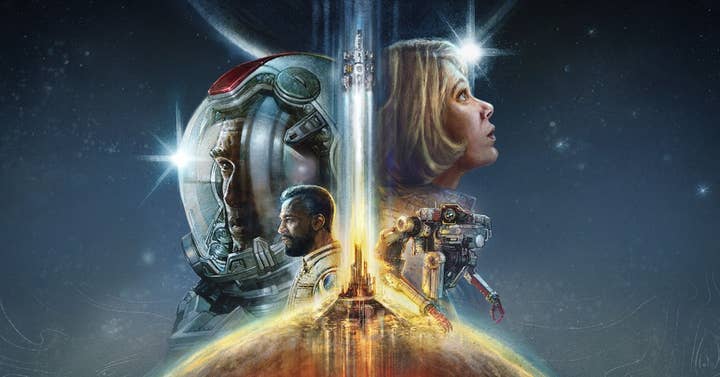 Stop me if you've heard this one before: earlier this week, a major game was delayed into next year. In fact, two were.
In the past few days, social media and games publications alike have been awash with people proudly declaring they are in no way surprised that Bethesda pushed both Starfield and Redfall into 2023 -- and, to be fair, significant delays have been par for the course ever since the pandemic started.
I don't claim to be any kind of prophet, but even I thought it was ambitious for the studio to give Elder-Scrolls-in-space so specific a release date more than a year ahead of launch, especially with the ongoing complications of developing games with many staff still working at home.
The Bethesda duo are the latest in what feels like will become an increasingly long string of major 2022 titles that now won't surface until 2023. Many of us are still coming to terms with the fact we have to wait months longer for the Zelda: Breath of the Wild sequel, Rocksteady's long-awaited return with Suicide Squad was delayed -- heck, even the Mario movie got pushed into next year.
The inevitable question is: what's next? (The painfully inevitable answer is: probably God of War, right?)
Back in January, our own Chris Dring wrote an opinion piece stating that 2022 is "shaping up to be one of video games' biggest ever years." It's May, and already this prediction is looking shaky.
To be fair to Chris, he does mention that most of 2022's biggest titles were themselves delayed from 2021 -- Horizon Forbidden West, Gran Turismo 7, Far Cry 6, Lego Star Wars: The Skywalker Saga, Dying Light 2, Tom Clancy's Rainbow Six Extraction (to name but a few). He also said more delays were possible, perhaps even likely. In fact, his more recent piece discusses how quiet the summer is looking and how little we know about the all important Q4 line-up.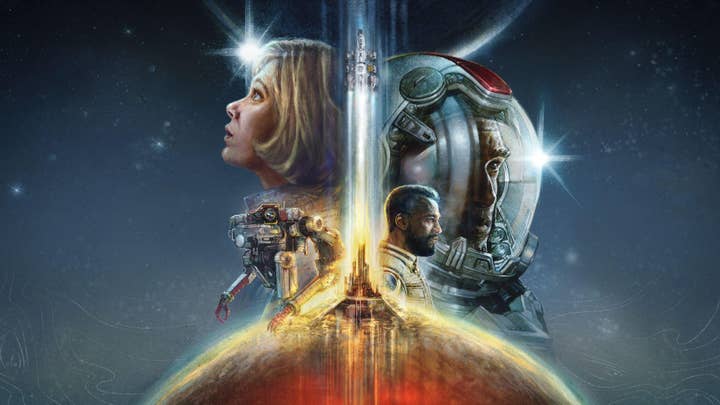 Granted, we don't always know what are going to be the big games of Christmas before summer has even begun, but there was a holy trinity on the horizon in the form of Zelda, Starfield and God of War. Two of the three are gone -- don't let us down, Kratos.
The blanks around the major tentpoles would usually be filled in during the summer, primarily at E3, but with no such showcase this year and no word if every company who usually presents is planning their own unveilings (we know about the Xbox & Bethesda showcase and Geoff Keighley's Summer Games Fest), it's hard to see when the release slate will look a little healthier.
There are some promising games on the horizon, of course. Pokémon Scarlet and Violet (almost certainly slated for November) will be big, Call of Duty Modern Warfare 2 has been confirmed, and we have the last FIFA (at least from EA) arriving in September as usual. Beyond that, it's titles like Splatoon 3, Gotham Knights and potentially Mario + Rabbids: Sparks of Hope that retailers and industry analysts will be hoping drive sales.
Who knows? Perhaps we'll all be a lot more optimistic come September, when Gamescom and whatever 'summer of games' things have been and gone. But today, in the wake of yet another high profile delay, it's hard not to be a little concerned about 2022.
The rest of the week in review
STAT | 29 - Number of years EA has published FIFA titles, with at least one released all the way back to 1993. That ends this year as the publisher drops its long-running licensing partnership in favour of rebranding to EA Sports FC
QUOTE | "The only authentic, real game that has the FIFA name will be the best one available for gamers and football fans... FIFA 23, FIFA 24, FIFA 25 and FIFA 26, and so on - the constant is the FIFA name and it will remain forever and remain the best" - In possibly the best quote of the week, FIFA president Gianni Infantino insists a logo on a box/menu is what guarantees quality, not the nearly three decades of time, talent and investment EA has poured into the series
QUOTE | "Unfairly damaged" - Activision Blizzard's description of the impact the DFEH lawsuit has had on its reputation as it asks the court to dismiss the case
QUOTE | "Please vote no" - Staff at Activision-owned Raven Software report they received this message as the deadline for its vote on unionisation approaches
QUOTE | "We have everything we need to remain independent. We have the talent, the industrial and the financial scale, and a large portfolio of powerful IPs to create massive value in the coming years" - Ubisoft CEO Yves Guillemot emphasises the company's intent to remain independent, following ongoing rumours that private equity firms were planning to acquire the Assassin's Creed publisher
STAT | 5 - Number of years Capcom has achieved record profits, this time thanks in part to Resident Evil Village. And the publisher expects to do it again next year
STAT | 18m - Sony's sales forecast for PS5 over the next fiscal year, reduced from previous forecasts due to the component shortage
STAT | 20% - Year-on-year decrease in Switch sales, as reported in Nintendo's full-year results, again due to the component shortage
QUOTE | "The perennial popularity of Mario and Pokemon hasn't stopped Nintendo console systems from flopping hard in the past" - our contributing editor Rob Fahey explore's Nintendo's track record at following up hugely successful devices after president Shuntaro Furukawa said the eventual transition from Switch is "a major focus" at the company right now
STAT | 65% - Amount of the total global games revenue accounted for by the Top Ten companies, according to a Newzoo report. Tencent is the biggest, taking $32.2 billion last year on its own
STAT | 2 - Number of development studios now encompassed by Criterion Games as EA folds Codemasters Cheshire (formerly Evolution Studios) into the mix to work on the future of Need For Speed. Alexa, play '2 Become 1' by the Spice Girls...
STAT | 20 - Number of winners in our US Best Places To Work Awards this year
QUOTE | "Honestly, the future is bleak and foggy... We fear that we've been forgotten by the rest of the world" - Myanmar-based indie Kodots Games is one of the many studios we spoke to about how wartime affects developers and how they adapt
QUOTE | "We owe it to each other and to PlayStation's millions of users to respect differences of opinion... Respect does not equal agreement. But it is fundamental to who we are as a company and as a valued global brand" - PlayStation boss Jim Ryan's email to staff regarding the potential change to abortion laws in the US. He then wanted to lighten the mood with several paragraphs about his two cats' birthday...
STAT | 2029 - Year to which Strauss Zelnick's tenure as CEO of Take-Two has been extended
QUOTE | "The only negative thing I can think to say is that after it becomes clear that you've won, it takes too long to hunt down the enemy heroes and make it official" - Carry Castle CEO Per Fornander waxes lyrical about classic strategy game Heroes of Might and Magic 3 in our latest Why I Love column
QUOTE | "Today, Goldeneye's multiplayer would have daily challenges to complete and Oddjob would have been nerfed in the first patch" - Chris Dring and I attended a talk on the making of Goldeneye 007 for Nintendo 64, and he had thoughts on how such a title might be made in this day and age (TLDR, it wouldn't - but please do read this)