It's quiet, too quiet... | GI Market Report
The games release schedule dries up as NPD paints a tough picture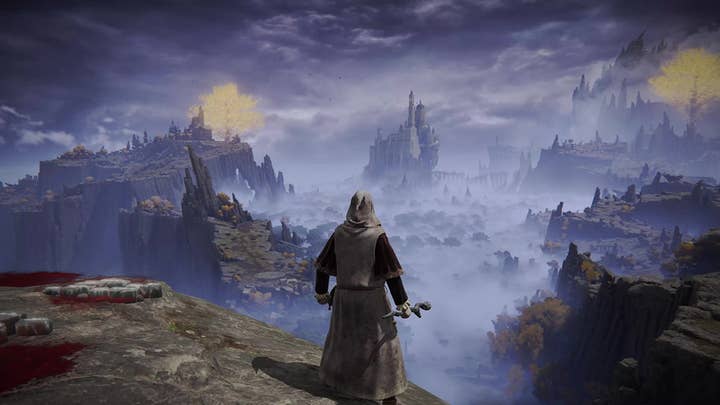 This article was originally published as part of the GI Market Report newsletter. To sign-up for free, click here and select 'Retail and Publishing newsletter' to receive it.
What did you make of the March NPD results?
Not so much the performance of the console hardware market, we all know what's going on there. But rather the software sales. NPD's figures show that US game sales dropped 13% compared with the same period the year before. And that's despite a healthier release schedule.
It's in contrast to Europe, which reported a strong software sales increase of 34%. And even the UK, a territory that's a little similar to the US, posted a slight uptick in sales over March 2021.
Of course, comparing US NPD data with European GSD figures isn't sensible. They include different things, for starters (NPD counts DLC and subscriptions). And Europe is continuing to see strong sales of its big sports franchises, namely FIFA 22 and F1 2021, which aren't as significant in the US.
Those who had told their investors and bosses that 2022 was going to be a huge year for games are naturally feeling nervous
Nevertheless, March 2022 was still a busy month for game releases globally, with the launch of Gran Turismo 7, WWE 2K22 and the continued sales of Elden Ring. So the US sales report made for sobering reading, and suggests that 2022 might not be quite the triumphant year for games a few had hoped for.
For others, it's not a surprise at all. In a post-lockdown world, it is inevitable that in-home activities like gaming would decline as more people return to their offices, attend gatherings and even go on actual real holidays.
The console space is also at a tricky stage. The Nintendo Switch is now into the latter half of its lifecycle, PS4 and Xbox One game sales have slowed significantly, and their replacements are suffering from severe stock shortages -- particularly the PS5, which fell behind Xbox across Europe and the US last month.
It's not about to get better, with the summer game drought starting early this year. We've had a blockbuster start to 2022, from Pokémon Legends: Arceus in January to Lego Star Wars: The Skywalker Saga this month. Yet between now and the final quarter of the year, there's nothing significant, just a smattering of nice indie games, a Sonic collection and a couple of niche Nintendo games.
Those who had told their investors and bosses that 2022 was going to be a huge year for games are naturally feeling nervous. Nintendo has already delayed its big Zelda release into 2023, and so all fingers and toes are crossed that Starfield (on Xbox) and God of War (on PlayStation) don't follow suit.
Yet even with these games, there's a lack of visibility on what the end of 2022 is going to deliver. Typically the market would look to E3 to provide the answers, but the expo isn't on this year. Some game announcements are expected in June, but how many and how big remains unknown.
It's not all about new games, of course. The industry is no-longer as reliant on AAA launches as it once was, and the big service-based games continue to keep audiences engaged.
Even so, until publishers start revealing more of their line-ups, expect plenty of anxious investors, executives, editors and retailers, who are waiting impatiently for the release schedule to show some level of consistency.
Nintendo keeps on delaying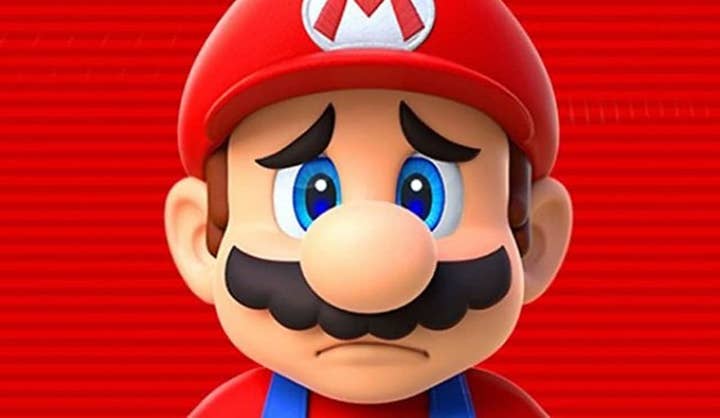 "A delayed game, something something, while a rushed game is something else". That's how it goes, right? Anyway, fresh from delaying Zelda, Nintendo has now gone and delayed its Mario movie, too. Investors naturally had a panic, as is their wont. And Nintendo will react characteristically unperturbed.
Speculation is rife over what Nintendo has planned in its place. The answer... probably not a lot. There's already a Pokémon game coming, and there's bound to be a fancy LEGO set, a few niche games, and a retro thingy. It's never been Nintendo's style to panic over these things, unless there's a legitimate reason to... like that time they messed up the 3DS launch up.
With Mario and Zelda, next Spring should be fun for fans.
More PlayStation on PC
I've had a few texts from fellow journalists in recent months asking whether I've heard if 'PlayStation Game X' is coming to PC. The answer is no, but the truth is... if you think there's a PlayStation game coming to PC, you're probably right.
In my most recent interview with CEO Jim Ryan he brought up how "everybody has made their peace with [PlayStation games on PC] and is completely at ease with it." The company is discovering, which Xbox has known for a while, that releasing your first-party games on PC does very little harm to your console business. The opposite is true, I am told, and I can believe it.
PlayStation bought an entire studio dedicated to porting things to PC. And with the PS5 suffering from significant manufacturing challenges, releasing its big games on PC is a sure-fire way to soften that blow and widen the audience a different way.
In fact, with 44% of Elden Ring sales coming on PC (European GSD data), if I was studios boss Hermen Hulst, I'd be prioritising a PC port of PS5 launch game Demon's Souls right about now.