Bad Robot Games and EA win big at the US Best Places To Work Awards 2022
We reveal the best places to work in the US games industry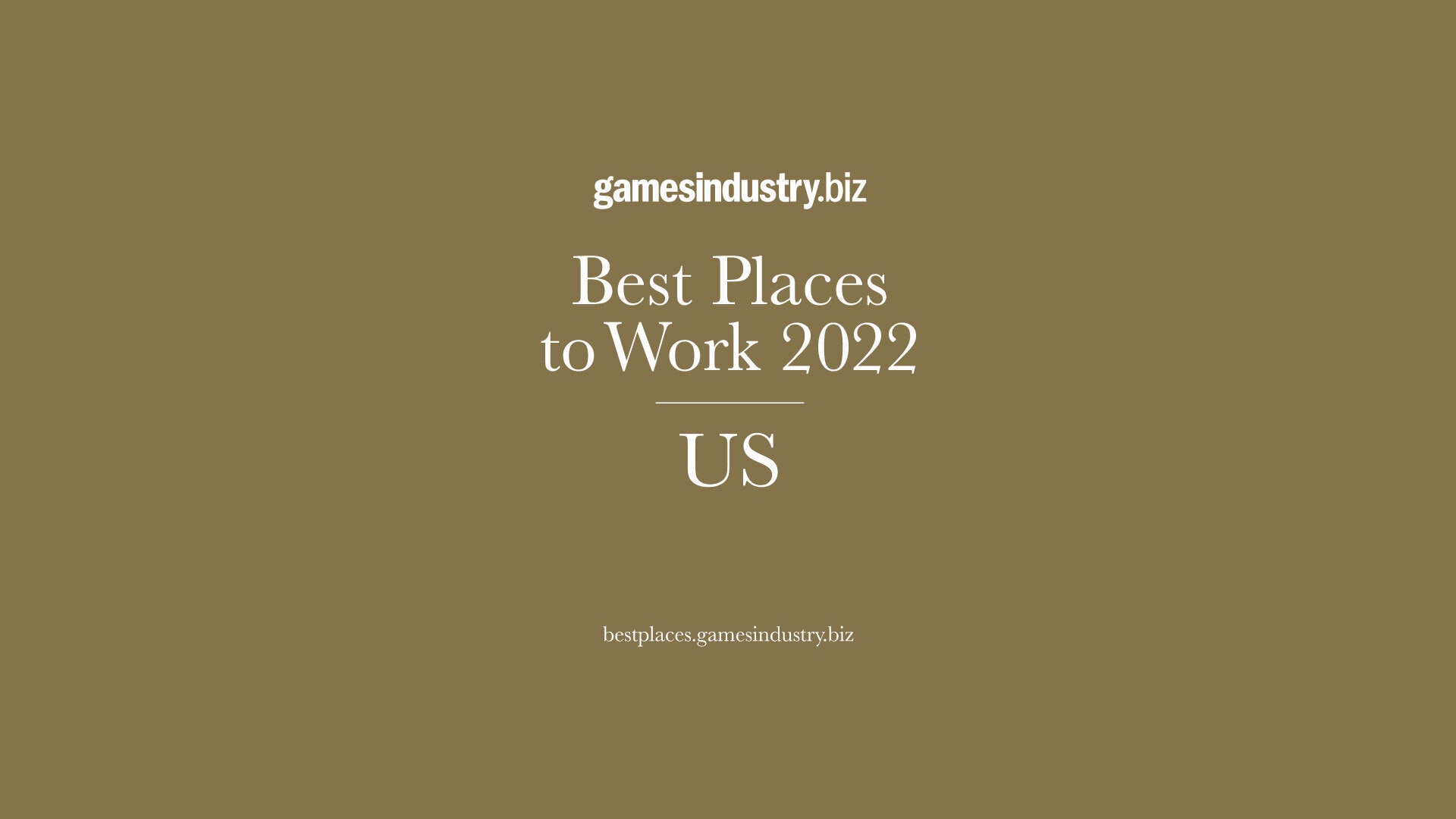 The winners of the US GamesIndustry.biz Best Places To Work Awards 2022 have been revealed this evening.
The event is all about making the games industry a better place to work, and the awards themselves are ultimately decided by an in-depth survey of employees.
Revealed during a 30-minute online ceremony (which you can check out below), there were 14 US Best Places winners, and a series of special winners.
EA's studios Maxis and Respawn picked up awards for best large studio, while EA's mobile developer -- Industrial Toys -- was singled out for its heath and wellbeing activities.
Meanwhile, Anna Sweet, the CEO of Bad Robot Games, was named the US Best Boss after a huge number of nominations from the team.
The awards are the first of three events scheduled for this year, with the UK awards due to take place in Brighton on July 12th.
The highest scoring small companies (10 - 50 staff) are: Bad Robot Games, Brass Lion Entertainment, Gamesight, Pragma Platform and Sandbox Strategies.
The top sized companies (50 - 200 employees) are: Double Fine Productions, PeopleFun, Phoenix Labs, Schell Games, Striking Distance Studios and Unbroken Studios.
And the best large companies (200+) are: Iron Galaxy, Maxis and Respawn.
All 14 winners went through the Best Places To Work Awards judging process. Each participant had to fill in an employer form that asked questions around pay, holiday, benefits, social activity, and lots more. This is marked by our team and was worth 20% of their final score.
The bulk of the awards are based on an employee survey. We sent over 50 statements to staff for them to agree or disagree with. The survey covered numerous topics including working environment, work/life balance, management, diversity and more. This was worth 80% of the final score.
In addition, we perform extra checks to ensure any issues that may only affect a small number of employees (primarily issues around discrimination and crunch) are identified. For more information on how the awards are judged, click here.
Alongside the badge winners, we also revealed a number of special awards. The winners of these categories are:
The Health & Wellbeing Award: Industrial Toys
The Corporate Social Responsibility Award: Jackbox Games
The Environmental Award: Tilting Point
The Education Award: Schell Games
The Diversity Award: Bad Robot Games
UK Best Boss Award: Anna Sweet, Bad Robot Games
The awards were revealed in a special video ceremony that featured numerous employees talking about their experiences in the games industry. Check out the video below.