Report: Top 10 companies made 65% of global games market in 2021
Chinese gaming firm Tencent is the no. 1 revenue generator, while top earners revenue grew by 10% for the year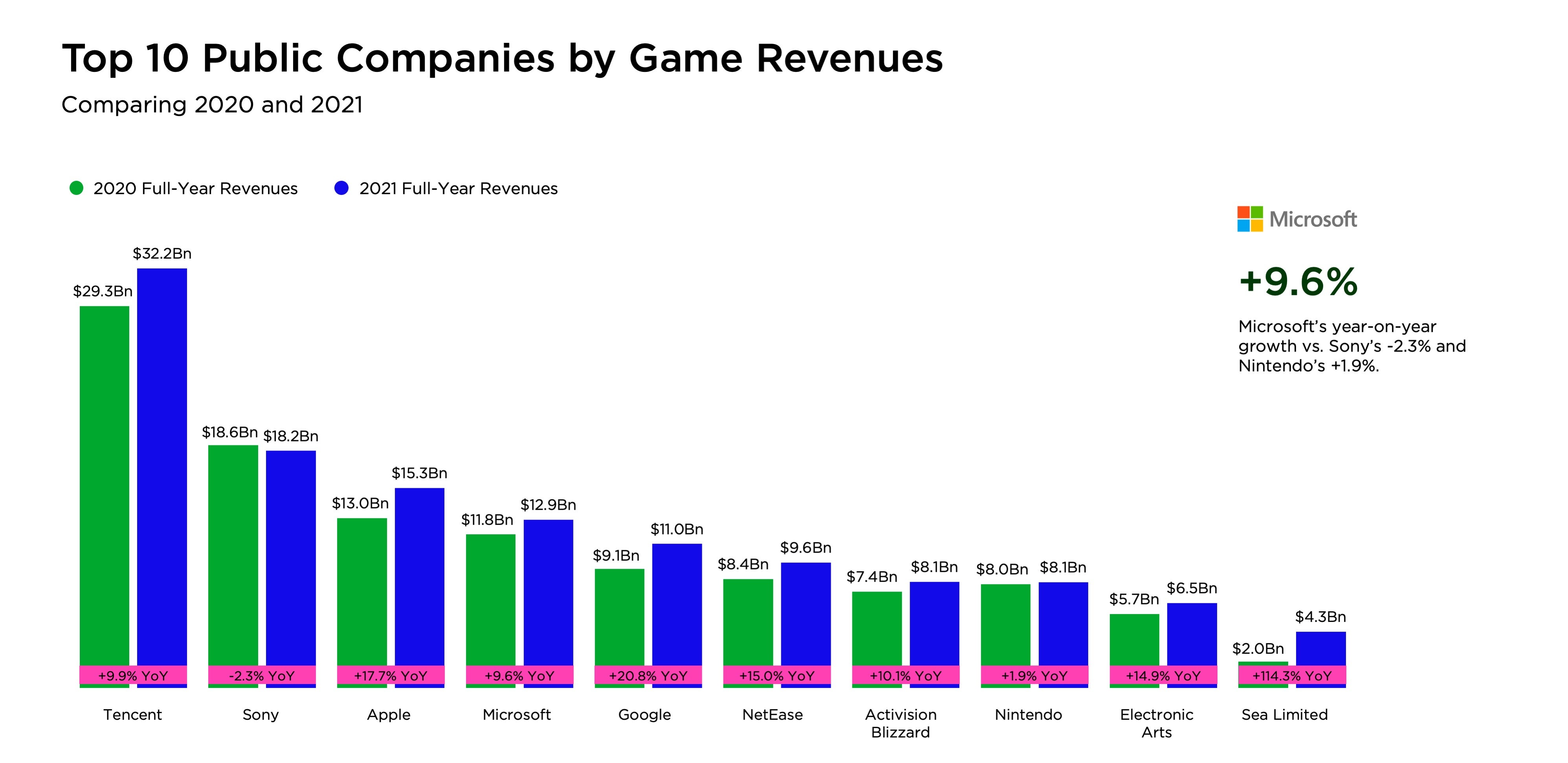 The top 10 public games companies account for 65% of the global market, according to the latest Global Games Market Report from Newzoo.
The market intelligence firm says that the $126 billion revenue figure amassed by the gaming firms represents a growth of 10% year-over-year.
The top 10 companies by revenue are Tencent, Sony, Apple, Microsoft, Google, NetEase, Activision Blizzard, Nintendo, EA, and Sea Limited.
Chinese publisher Tencent is the highest earning company as it amassed $32.2 billion during last year. Its revenue grew by 10% compared to last year, which Newzoo attributed the increase by the firm's live service game offerings.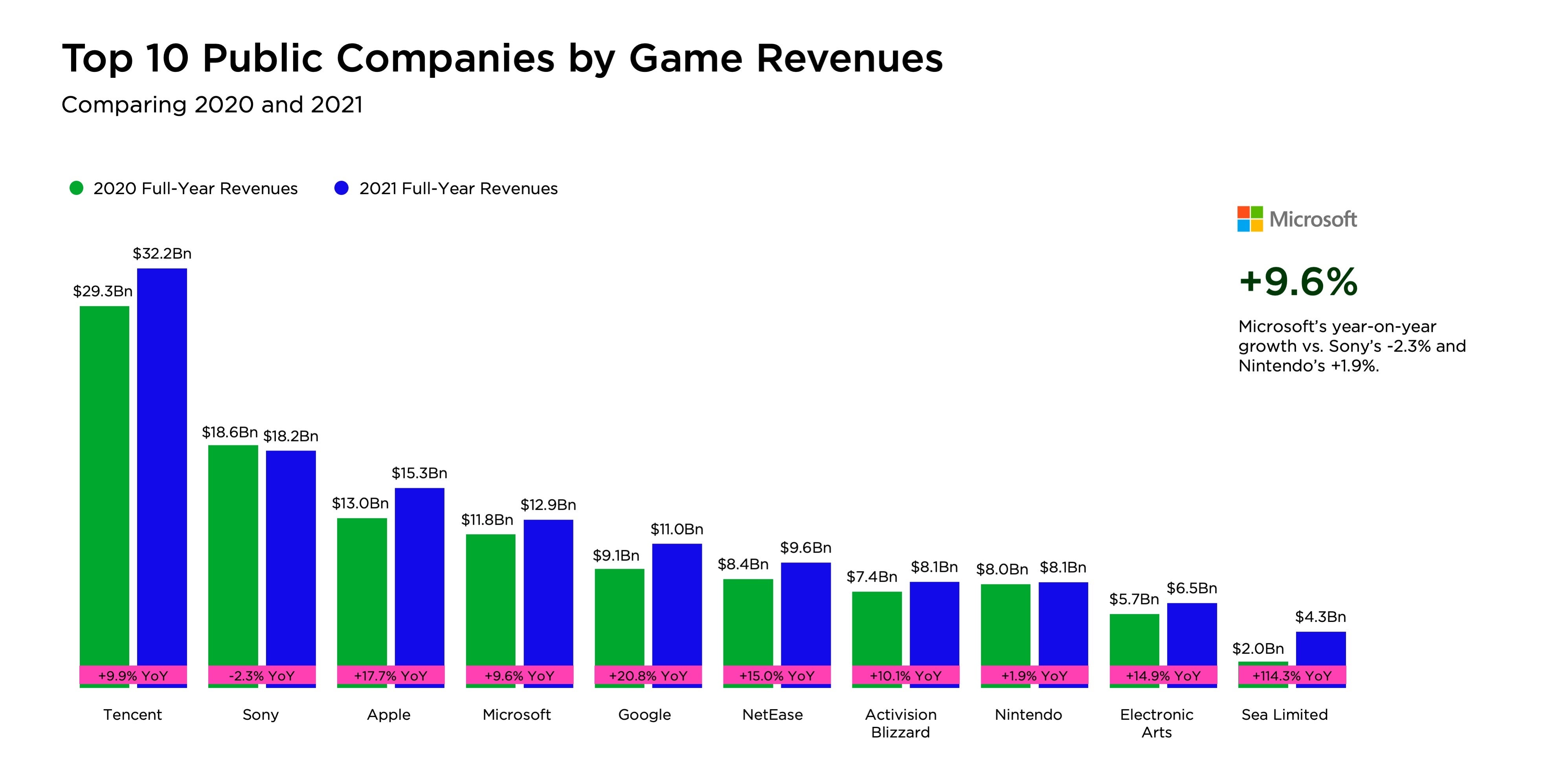 Looking at the rest of the top 10 earners for 2021, Sony pulled in $18.2 billion, Apple made $15.3 billion, Microsoft generated $13 billion, and Google amassed $11 billion.
Whereas NetEase accumulated $9.6 billion, Activision Blizzard made $8.1 billion, Nintendo generated $8.1 billion, EA brought in $6.5 billion, and Sea Limited gained $4.3 billion.
Additionally, Newzoo said that if Microsoft had already owned Call of Duty maker Activision Blizzard, it would be the second highest earning public company for 2021.