2022 is shaping up to be one of video games' biggest ever years | Opinion
Platform holders and publishers alike are preparing to unleash their best ever line-ups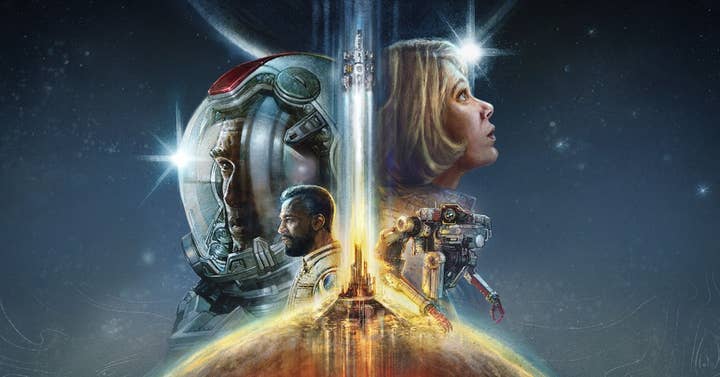 There were some really great video games in 2021. Yet when it comes to significant, major releases that get the whole business talking, it was certainly a quieter 12 months.
Xbox delivered some big titles in Halo and Forza, and Capcom had a strong year with Monster Hunter and Resident Evil. But Sony's biggest release was a Ratchet & Clank, and Nintendo's most successful launches were all remasters or remakes of older games. Activision, Ubisoft, Take-Two, Warner Bros and many of the biggest AAA publishers had a reduced slate last year, with many of their big titles delayed.
It didn't really matter a great deal. Big legacy, service-based games were keeping fans engaged, the major new consoles were basically permanently sold out, and there was still some great stuff to be found. Alongside the aforementioned games, there were a handful of strong titles such as Deathloop, Returnal, Psychonauts 2, Age of Empires 4, and Metroid Dread, which were all very good, and all had a chance to shine.
2021 was the year we felt the effects of the pandemic. Big games were delayed as some developers struggled to adapt to working from home, and the chip shortage slowed the roll-out of PS5 and Xbox Series X and S, even if both managed to outpace the sales of their predecessors.
On paper, right now, 2022 is looking like a significant year for AAA new releases
As a result, 2022 is looking like a significantly busier year for everyone. And perhaps one of the biggest years for major AAA titles in over a decade.
In the console space, PlayStation is lining up three of its biggest franchises. First there's Horizon: Forbidden West in February, which is the sequel to the 2017 breakout new IP that shifted ten million units in two years and has gone on to post big numbers on PC. Gran Turismo 7 in March is another big release. The series is historically PlayStation's biggest IP, and although that wasn't the case on PS4, it remains a massive favourite; as of last year, GT Sport had almost ten million players. Finally, there's God of War: Ragnarok, another sequel to PS4 hit that itself is approaching 20 million sales.
Nintendo Switch, too, has a year filled with major sequels. Splatoon 3 is due in 2022. The second game sold just shy of 13 million copies on Switch, and the series has fast established itself as a significant IP. Another key Switch game is Mario + Rabbids: Sparks of Hope. The original Ubisoft-developed game released in 2017 to critical acclaim and has since sold over 7.5 million copies. And then there's the sequel to Zelda: Breath of the Wild. One of the highest rated games of all time, it is still charting today and has sold over 24 million copies globally.
Beyond that, there's the ambitious new Pokémon game, Pokémon: Legends Arceus, which is due this month. Bayonetta 3 is set to arrive this year, and there's a promising looking Kirby game due in March. It's quite unusual to know so much about Nintendo's line-up this far in advance, so we may see a few more surprises, too.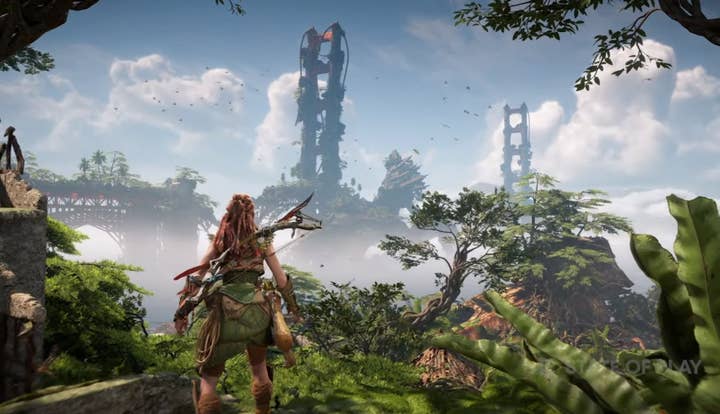 Xbox's line-up isn't entirely known right now (still waiting on GoldenEye), but the big one is undoubtedly Starfield, which is set for release in November. It's arguably Xbox and Bethesda's biggest new IP in their respective histories, and when you consider the massive success of Fallout and Elder Scrolls, you can perfectly understand why. Bethesda Game Studio's last major single-player game, Fallout 4, shipped 12 million copies in 24 hours.
Those are the big exclusives covered, and there's currently a strong slate coming from third-parties, too. Ubisoft has a new Rainbow Six this month, and when you consider how Rainbow Six: Siege has over 70 million registered players, that's something to keep an eye on. Then there's Elden Ring in February. It may be a new IP, but it's from Dark Souls developer FromSoftware and Game of Thrones scribe George RR Martin, and may prove to be Bandai Namco's biggest global success.
Maybe 2022 will be the year we start to see the effects of the industry's obsession with engagement
After a quiet few years, Warner Bros has probably its biggest ever games line-up with Hogwarts Legacy, Suicide Squad, Gotham Knights, LEGO Star Wars: The Skywalker Saga and MultiVersus all due this year. Take-Two also boasts a bigger line-up this year, with its relaunch of the WWE game series, a Borderlands spin-off in Tiny Tina's Wonderlands, the arrival of GTA V on the new consoles, and Marvel: Midnight Suns, a superhero strategy game from acclaimed developer Firaxis.
And then there's Total War: Warhammer 3, Sonic Frontiers, Dying Light 2, Saints Row, and Ubisoft's Avatar game. Bethesda has two new IPs in Redfall and Ghostwire Tokyo, Square Enix has a new project in Forspoken, too. You get the picture. On paper, right now, 2022 is looking like a significant year for AAA new releases.
Of course the question, the nagging doubt, is just how many of these will be delayed?
COVID-19 has played havoc with development schedules (amongst other more important things). 2021 was also set to be a big 12 months, remember? And many of the titles I've listed above were initially planned for last year. Meanwhile, the language from certain publishers suggest caution around current dates: Nintendo said they were 'aiming' for a 2022 release for Breath of the Wild 2, for example.
But we've been living with the pandemic for almost two years now. Studios are getting smarter at understanding the effects of working from home on their production schedules. Analysts in our recent predictions feature were torn on whether 2022 will be a repeat of 2021 or not. It's safe to assume some of those big titles will find themselves in 2023, but there's reasons to believe that 2022 will remain a significant one for games.
That's exciting. The games industry is trying to keep hold of all of its new customers it attracted during the various lockdowns, and a release slate like this should help keep them engaged in this medium.
And it'll be fascinating to see just how they will do. The sales performance of some of last year's new games were disappointing. Our recent survey we did of Call of Duty players suggests that gamers don't feel the need to rush out and buy the new shiny thing anymore. They are not short of things to play, watch or do, whether that's service-based games such as Fornite, or subscription platforms like Game Pass or Netflix. Maybe 2022 will be the year we start to see the effects of the industry's obsession with engagement.
It's always a fool's game to predict what the future may hold for video games. But I am optimistic that the year ahead will be one of the most exciting 12 months we've had for new games in a generation.