When a disappointing E3 is a good problem to have | This Week in Business
Conspicuous absences suggest fading relevance for the venerable show, but don't reflect the health of the industry at large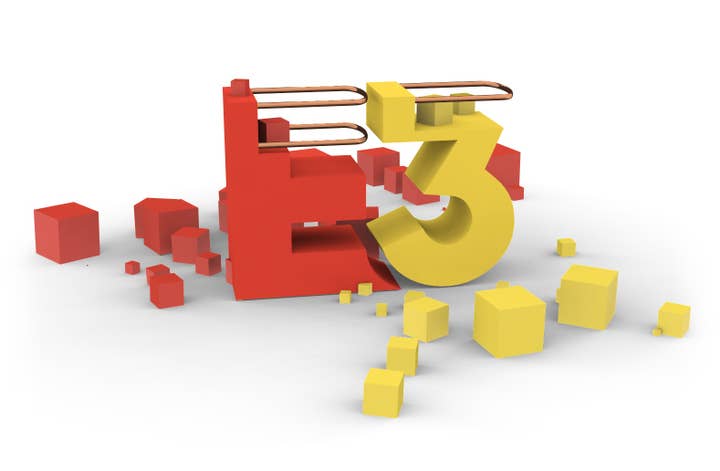 This Week in Business is our weekly recap column, a collection of stats and quotes from recent stories presented with a dash of opinion and intended to shed light on various trends. Check back every Friday for a new entry.
So E3 2021 is finally over, and I'm left feeling about the show much the same way I felt about E3 five years ago.
QUOTE | "E3 is less relevant to the games industry now than it's ever been. But that's only because the industry is so much bigger, because it extends so much further than the dedicated console gaming market. That doesn't make it irrelevant by any stretch." - Me, recapping E3 2016.
So while I think E3 2021 accomplished what it set out to do in creating a week full of excitement for games and big announcements, it is -- much like every E3 for years -- no longer comprehensive.
In years past, that incompleteness was due to the arrival of mobile games, the surging PC market, and an entire free-to-play model reshaping the industry but at the time nearly invisible at E3.
But this year was a little less comprehensive than most, with Sony again sitting on the sidelines, Electronic Arts choosing to hold its EA Play event nowhere close to the show, and other major publishers like Sega and Activision Blizzard only glimpsed in platform holders' proceedings. And the perception problem created by those absences was compounded by underwhelming events from other publishers who drew added attention in the absence of those other major players. (Seriously Gearbox, your big show capper was Randy Pitchford chatting with Kevin Hart and saying nothing of substance about the Borderlands movie?)
In light of the overall growth of the industry, the spotty support from major console publishers makes some sense. As our own Christopher Dring noted last year, we're past the point where the console war is a zero sum game. Sony, Nintendo, and Microsoft all have different strategies and selling points this generation, and it's conceivable everyone enjoys success as a result.
The pandemic has shown us just how much room there is for gaming to grow by seeking out new audiences and new markets, and the way the industry has mostly sustained the financial gains it made at the outset of the pandemic suggests it's created some dedicated customers that will stick around even after other entertainment options return.
"An industry for whom E3 is optional is one with a diversity of tools to accomplish a diversity of tasks"
So maybe it's just less urgent these days for platforms and publishers to compare their wares head-to-head and emerge as "the winner" of a show like E3. And with each one increasingly growing an audience of customers whom it can reach directly without the need to go through media middlemen, joining together to create a critical mass of gaming news for mainstream coverage is similarly less important.
Combine that with the diminished importance of a show like E3 to an increasingly concentrated retail sector that makes up an ever-shrinking portion of the business, and E3 just isn't as necessary as it used to be.
Put it all together and many companies are deciding that the drawbacks of sharing the spotlight at a show like E3 are just outweighing the benefits.
But like I said in 2016, this is largely a good thing. An industry for whom E3 is optional is one with a diversity of tools to accomplish a diversity of tasks. An industry that requires E3 to come together and hit it out of the park year after year is a smaller, more fragile industry with a single point of failure.
Looking forward, I expect the industry to continue growing. And as a result, I expect E3 to continue disappointing those who judge it against the more comprehensive shows of its heyday.
QUOTE | "E3 2021 more or less accomplished what it set out to do. The show was, in the end, little more than some thin connective tissue between independent events organised by major publishers and platform holders, but perhaps that was enough." - GamesIndustry.biz's Rob Fahey gives his assessment of a trade show and an industry both in flux.
STAT | 33% - Games highlighted at various events over E3 week that were deemed non-violent, up from 17% in 2019. That was driven largely by unofficial events like Wholesome Direct and Devolver Digital's showcase, while E3 presentations from Square Enix, Capcom, and Gearbox went 0-for-25 on featuring games without violence.
STAT | 3.1 million - Peak viewership for the Nintendo E3 conference across YouTube and Twitch, as reported by Stream Hatchet, the most of any E3 event. Xbox was next with 2.3 million viewers, while indie publisher Devolver drew 1.1 million for its always absurd E3 show.
QUOTE | "Please refrain from mirror distribution of Nintendo Direct video and audio during live distribution of Nintendo Direct." - A Google translation of Nintendo of Japan's statement asking people not to co-stream its big E3 Nintendo Direct video, because Nintendo is nothing if not baffling in its handling of anything online.
QUOTE |"Deviators" - The preferred terminology Deviation Games founders Dave Anthony and Jason Blundell use for their new studio's employees, presumably because "deviants" was considered bad for morale.
QUOTE | "Preview Packs will be the only pack type available in the FUT Store during this time, at the end of the campaign other pack types will return." - EA makes it clear that if letting people know what they're going to get in exchange for their money actually hurts sales, it will abandon that idea in a heartbeat and you will never see anything like it again until outside forces make it no longer the most profitable way to run its business.
STAT | 29% - The amount of EA's revenue last year that came from Ultimate Team mode sales (not including all the copies of FIFA and Madden people had to buy in the first place), emphasizing that EA's financial health is sort of a house of Ultimate Team cards these days just waiting for criticism, litigation and legislation to blow it all over.
QUOTE | "When we signed Star Wars, and finally completed our beautiful building Eden in 2020, I felt an overwhelming sense of completion, as if I had achieved everything I once dreamt of." - Ubisoft Massive managing director David Polfeldt joins a host of other Ubisoft studio senior leaders to change gigs or leave the company entirely since a wave of abuse and harassment allegations at the company last summer. Ubisoft Toronto, Ubisoft Montpellier, Ubisoft Quebec, Kolibri Games, and Owlient have also seen leadership turnover.
While none of these departures were reported to be connected to last year's allegations, I suspect being in a leadership position for a company suddenly known for an abundance of lecherous creeps in leadership can take its toll on a person, and I have no doubt that Ubisoft's mishandling of years of complaints from its employees has cost it an untold number of talented developers, both in the past and well into the future.
QUOTE | "This is a key part of ensuring we're creating a self-sustaining platform that can support a variety of business models that unlock new types of content and audiences." - Facebook explains why it's rolling out in-headset ads and making Oculus VR even less attractive than when it mandated users be logged in with Facebook accounts in the first place.
STAT | More than 8 years - The lifespan of Grand Theft Auto Online for PlayStation 3 and Xbox 360, which Rockstar Games is shutting down on December 16. The game will endure on other platforms, and native PS5 and Xbox Series X|S versions will be among Take-Two Interactive's big holiday offerings.
QUOTE | "Users will continue to experience performance issues with the PS4 edition while CD Projekt Red continues to improve stability across all platforms." - Sony explains that even though it's letting the PS4 version of Cyberpunk 2077 back on the PlayStation Store, that doesn't mean it's actually playable on a PS4.
STAT | 2024 - The supposed release window of Rare's Everwild, which was announced in 2019 and reportedly rebooted after the creative director left the studio last year.