The uncomfortable reality of benefiting from a pandemic | This Week in Business
Monthly NPD sales reports underscore how COVID-19 reversed a declining trend in US game spending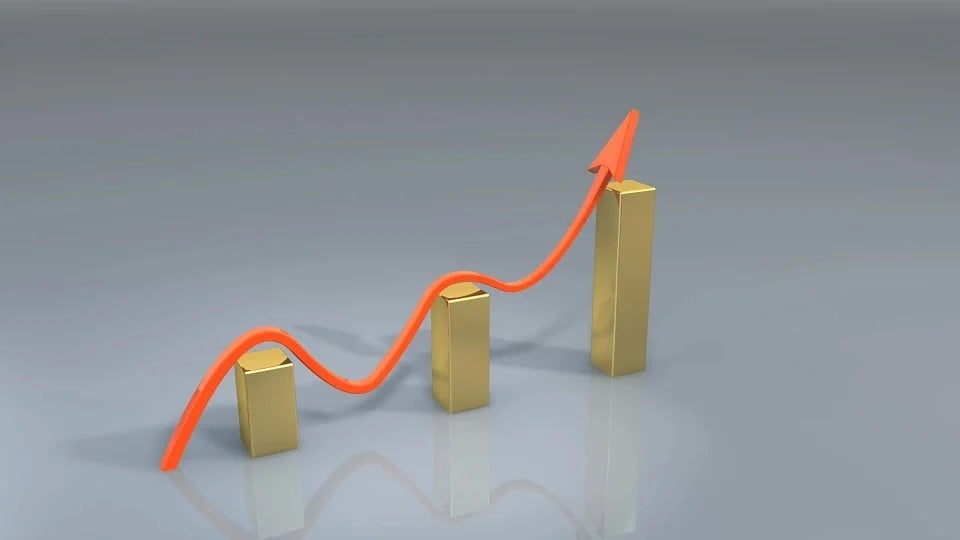 This Week in Business is our weekly recap column, a collection of stats and quotes from recent stories presented with a dash of opinion and intended to shed light on console sales, new trends, and more. Check back every Friday for a new entry.
The industry has done well for the past year, but there aren't many out there who would actually want to celebrate it.
That's obviously because much of gaming's gains are attributable to the pandemic changing the way people live, forcing them inside, and taking away many alternatives for entertainment.
Vaccines are beginning to roll out in some parts of the world, but it will still be a long time before the pandemic is something we can look back on, and even longer, if ever, before we can truly put it behind us.
But as an industry, there can be no denying that gaming has been fortunately situated relative to most.
We received a reminder of that from the NPD Group this week, as it reported March US game spending rose 18% to $5.6 billion.
STAT | 13 - Consecutive months of double-digit year-over-year growth in the NPD Group's US game sales report, dating back to March of 2020 and the onset of the pandemic.
That's a pretty incredible run, made all the moreso by a glance at how the industry was doing heading into the pandemic.
STAT | 7 - Consecutive months of year-over-year declines in the NPD Group's US game sales report prior to March of 2020.
The monthly sales reports for January 2020 and February 2020 were pretty grim, showing sales down more than a quarter in each month, with hardware sales down on every platform. With the PS4 and Xbox One winding down, some were looking to the end of the year and the launch of the PS5 and Xbox Series X|S for a return to any kind of prolonged growth.
That streak of year-over-year declines dated back to July of 2019, which was up so minimally from July of 2018 that it rounded off to a 0% year-over-year gain.
In fact, prior to the pandemic, the last double-digit year-over-year monthly gain for the industry was in October of 2018, which benefitted from the launch of Red Dead Redemption 2, which was so heavily hyped Activision moved the release of Call of Duty Black Ops 4 up into early October from its typical November window, giving the month two massive blockbusters it wouldn't normally have.
Long before we all became experts on the efficacy rates of various mRNA vaccines, the pandemic had already given the games industry a much-needed shot in the arm. That booster may be wearing off soon -- or at least becoming less obvious -- as the NPD's monthly reports are now facing year-over-year comparisons to the early stretch of the pandemic.
Last month still saw 18% year-over-year growth, but the pandemic didn't really change consumer behavior at a grand scale in the US until partway through March 2020. This month will be the first comparison against a full month of the pandemic, and it's going to have to top the highest consumer spend for any April the NPD ever recorded, one that was already up 73% over the prior year, with hardware in particular up 163%.
(It's worth noting that the NPD Group changed the markets tracked in its monthly report last July to include mobile game spending, subscriptions, add-on content, and more; the numbers before then represent gains and losses of just the tracked console and PC full games market. However, all year-over-year comparisons are made against the equivalent market.)
For the most part, the industry has been appropriately careful about how it talks about this success. Executive mentions of these gains are often paired closely with acknowledgements of the immense scale of the tragedy, a desire for a quick end to the pandemic, and an acknowledgement that there's a load of uncertainty about how much of this growth will be sustained once people can more freely enjoy other activities.
All that said, the fact remains that a global wave of illness has greatly contributed to a hale and hearty games industry.
QUOTE | "Whether this is a [permanent] change or if it's just temporary, we will see. But the perception is now that video games are a technological and entertainment tool that lets you socialise more and stay connected with others." - Marco Saletta, chair of Italian trade organization IIDEA, says the pandemic has made a massive change in how people look at games in the country.
STAT | PLN 2.14 billion ($562 million) - Cyberpunk 2077 developer CD Projekt's preliminary full-year revenues for 2020, more than two-and-a-half times its previous record, set in 2015 with the launch of The Witcher 3: Wild Hunt.
STAT | $28.7 billion - Epic Games' valuation this week, when it raised $1 billion to help further its ambitions of building a metaverse.
STAT | $17.3 billion - Epic's valuation last August, when it raised $1.78 billion.
STAT | $444 million - Roughly the money Epic Games spent to bolster the Epic Games Store last year, most of it on exclusivity deals and weekly free game giveaways. Combine that with the 13 acquisitions it has made since the start of 2019 (including the developer of Rocket League, the developer of Fall Guys, and a shopping mall) and I'm starting to get an idea as to why Epic needed to bother raising investment at all.
QUOTE | "We're really excited about the consolidation that's happening in this industry, and really excited to be leading some of those changes that are happening." - After a successful integration of Boundless Entertainment (formerly FoxNext), Scopely chief revenue officer Tim O'Brien suggests the company will be very active in mergers and acquisitions going forward.
QUOTE | "After the [Hitman] trilogy, it's safe to say that Agent 47 needs a bit of a breather. He needs a break." - In a keynote session at GI Live: Online, IO Interactive CEO Hakan Abrak says the studio will continue exploring its "World of Assassination," just without the barcoded bald protagonist for a while.
QUOTE | "It's very normal to hold your tongue and [think] maybe this is not a good time to chime in. But to think that way in every single meeting? The company, the people in those meetings, they're losing that opportunity to hear your voice." - Zynga chief legal officer Phuong Phillips offers insights on imposter syndrome, from managing it in staff to managing it in oneself.
QUOTE | "Today, [Aza] Raskin [creator of the "infinite scroll" likens his design to 'behavioral cocaine' and wishes it never existed. Similar public disavowals have been made by the creator of the now-ubiquitous Like button, and by the creator of the retweet feature." - InVision Films director Benjamin Goldman identifies a pattern in his editorial about game designers needing to consider the ethical implications of their work.
QUOTE | "While we are investigating the cause of the Network outage, we wanted to alert you that it may be a full day or two before we're able to get the service completely back up and running." - Sony, 10 years ago this month, informing customers about the PlayStation Network going down. It would later admit it had been hacked, exposing the personal information of 77 million customers. PSN was down entirely for 24 days, and it wasn't fully restored worldwide for 76 days.