Ubisoft Massive head stepping down
Managing director David Polfeldt will move into "a new strategic role" as Avatar and Division 2 studio's next leader will be an external hire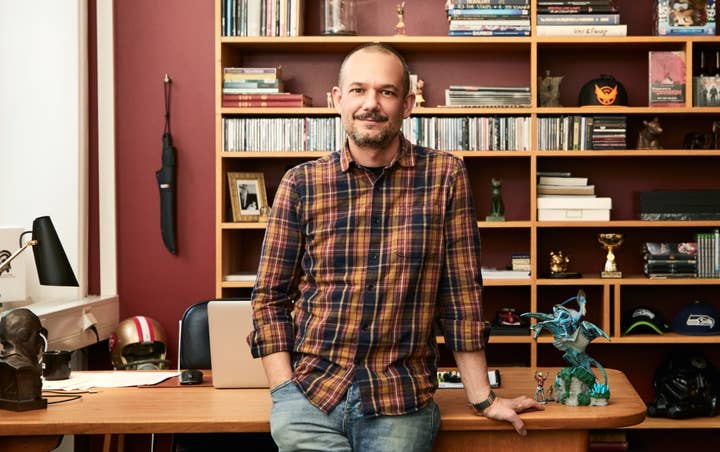 Ubisoft Massive managing director David Polfeldt is moving to a different role with the publisher.
As first reported by Axios, a memo sent to staff today revealed that Polfeldt will be stepping down from his current role on July 1 to take a sabbatical, returning to Ubisoft in 2022 in a new strategic role.
The studio's next head will take over in October, with the memo indicating Ubisoft cannot announce them yet to avoid problems with their current employer.
Polfeldt has been with Massive for the past 17 years, and in the managing director role for the past dozen.
Massive is the studio behind The Division franchise, as well as two upcoming collaborations with Disney: a new Star Wars open-world game and Avatar: Frontiers of Pandora.
"When we signed Star Wars, and finally completed our beautiful building Eden in 2020, I felt an overwhelming sense of completion, as if I had achieved everything I once dreamt of," Polfeldt said in a post on the Massive website.
"Standing on the solid foundation of The Division, Avatar, Snowdrop, and Ubisoft Connect, the studio is in fantastic shape, and I am exceptionally grateful for what we have accomplished together."
Ubisoft Massive is the third Ubisoft studio to see leadership change in four months. Kolibri Games announced the departure of its joint CEOs and chief technology officer in March, while Ubisoft Owlient studio managers Charlie Guillemot -- son of Ubisoft co-founder Yves Guillemot -- and Rémi Pellerin stepped down in May.
Those shake-ups followed a series of high-profile departures and firings across the Ubisoft studio system last year in the wake of numerous reports of sexual harassment and other misconduct from various leaders and the human resources team.