Nintendo Direct leads E3 2021 viewership with 3.1m at peak
The platform holder was followed by the Xbox/Bethesda showcase with 2.3 million peak viewers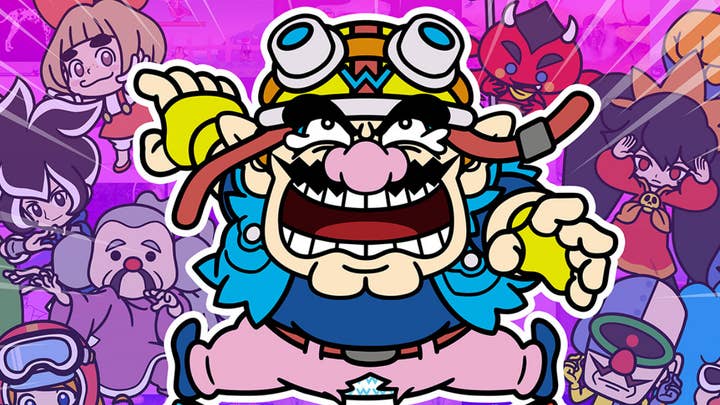 Nintendo gathered the most viewers with its Direct during E3 2021, with a peak of 3.1 million people watching.
That's according to data from analyst Stream Hatchet, who shared that Nintendo dominated the E3 conferences, followed by Xbox with 2.3 million people watching at its peak.
Head of Xbox Phil Spencer tweeted that the Xbox/Bethesda showcase was the company's most viewed E3 ever.
"We haven't felt players and the team sharing so much energy and excitement since the 360 era," he wrote. "We're inspired by the community's belief in Xbox and we will continue to innovate with players at the center of everything we do."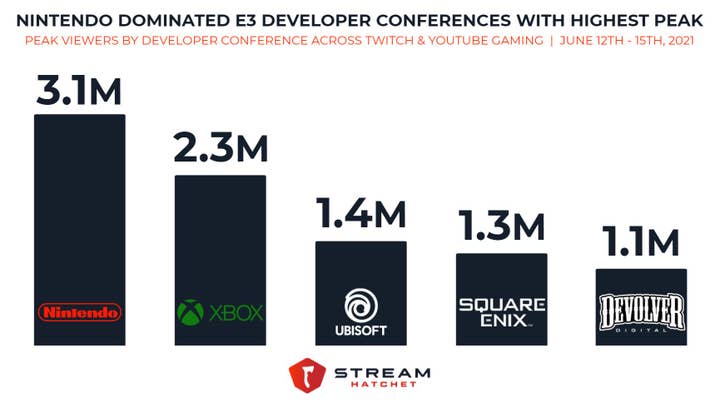 Following Nintendo and Xbox was Ubisoft with 1.4 million viewers at the peak of its showcase, then Square Enix with 1.3 million, and finally Devolver Digital and its MaxPass+ Showcase with 1.1 million peak viewers.
If you missed E3 2021, you can read our round up of the biggest headlines right here, as well as our recap of all the release dates announced on this page.