Michel Ancel quits games development
Rayman and Beyond Good & Evil creator will instead focus on a wildlife sanctuary project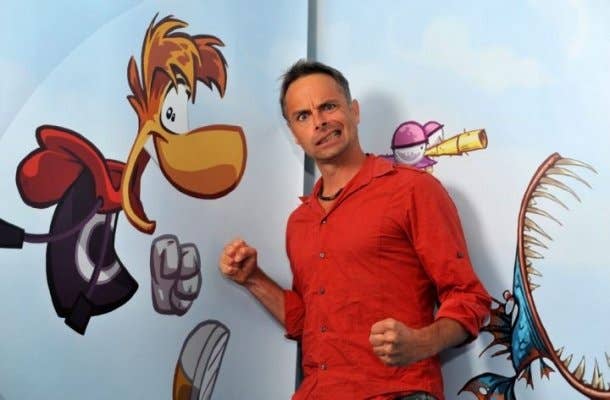 Notable games developer Michel Ancel is leaving the industry.
He announced his departure via Instagram, where Ancel said he will "stop working on video games and fully focus on my second passion: wild life."
While he didn't go into detail, the developer said he will be working at a wildlife open sanctuary dedicated to education.
Ancel is best known as the creator of the Rayman franchise back in 1995, as well as the Rabbids spin-off series and 2003 cult hit Beyond Good & Evil. He has worked in games for more than 30 years.
Ancel assured that both the projects he was working on -- Beyond Good & Evil 2 and open world survival game Wild -- are in good hands and he has not directly been involved for several months.
"Since many months now [sic] the teams are autonomous and the projects are going super well," he said. "Beautiful things to be seen soon."
Beyond Good & Evil 2's senior producer Guillaume Brunier posted an update on the Ubisoft website, reiterating that Ancel has been detached from the project for some time and the remaining team has "been hard at work building on top of the solid creative foundation he helped shape."
According to Brunier, the project just passed "an important internal milestone" that builds on the promises made by tech demos seen at previous E3 events.
Ubisoft Montpellier has also been hiring more people for the project and brought in Ubisoft Paris as a partner studio.
The game is next expected to be seen in action "sometime next year." It was absent from both Ubisoft Forward events, which replaced the publisher's usual E3 showcase.
Meanwhile, Wild was announced as a PS4 exclusive back at Gamescom in 2014, but very little has been seen of the game since.
Update: Ubisoft has issued a statement to GamesIndustry.biz, commenting on Ancel's departure.
"Today Ubisoft announces that Michel Ancel has chosen to leave the video game industry after an exceptional career spanning more than 30 years. A nature-lover, Michel has been working on a personal project dedicated to the protection of wildlife for a long time. This project, a wildlife sanctuary in the region of Montpellier, France, is now growing in scope, and he wishes to put his full effort into this longstanding passion.
"Michel is at the origin of some of Ubisoft and the video game industry's most beloved franchises, including Rayman, the Raving Rabbids and Beyond Good and Evil, whose second opus, Beyond Good and Evil 2 is currently in development. The teams at Ubisoft Montpellier are currently focusing on the main stages of production, aligned with the vision set out by Michel. They will have more to share with their community of fans in the months to come.
"We would like to thank Michel for the incredible creative vision he has brought to Ubisoft over the course of his career, and wish him all the best for this new venture."